4 things that make Cubans feel good, besides the Cubacel Bonus credit from abroad
Happiness comes naturally to Cubans and its visitors! Cuba is a cradle and a teacher for the heart and body of any tourist, and the best song of the soul for anyone born there.
Everyone returning from Cuba as a tourist, as well as those who live or used to live there, are on the same page: happiness runs like blood in Cubans' veins. They prefer optimism and happy spirit to cowardice and the inability to fight.
And there are few essential things to keep their vibe high. We wanted to investigate that. So here is what MobileRecharge team learned that make Cubans happy, besides what is obvious: Cubacel Bonus credit from abroad for local talk. We know that from the traffic and purchases on MobileRecharge.com, of course.  
#1 Cubans have an inborn high vibe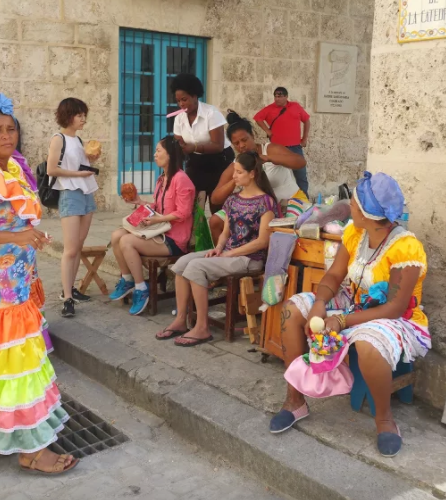 It is what everyone returning from Cuba says, and what people living there confess. Cubans are not people who complain about "living in misery". They LIVE what they have to live and accept it with open arms, they cherish life, despite the economical conditions that are objectively harsh.
"Personally, I don't know any Cuban, however poor they might be, who sees themselves as living in "misery," although this means recognising at least a minimal degree of misfortune." (Veronica Vega on HavaTimes.org, "Are we Happy here in Cuba?")
Rachel Chan, a blogger who visited Cuba in 2011 said on return: "I love Havana! . . . With the mix of European and African culture, it is a very interesting and 'colorful' city with so much to do. In fact, it doesn't feel like a 'socialist' country."
#2 Dancing is just like talking or thinking
Cubans know from an early age that free expression is healthy. There are many varieties of dancing. Only Salsa has about 10 different Salsa subtypes.
Cubans learn dancing before they walk as a means to keep them happy, even if that is covered in nostalgia. But that matches their concept of life having all ingredients, including various emotions.
Videos of Cuban babies dancing with Latino "Mick Jagger" moves are common on the Internet.

#3 Singing comes naturally

Every important moment in life, whether good news or apparently bad news is associated with singing. Singing is functional expression.
Well, that is something we can see every day. Comments, reviews and phone calls show how important it is to have a tool like MobileRecharge.com to send mobile credit to a friend or a family member in Cuba, from abroad.
These days, the first Cubacel promotion in 2017 is running. Up to 90 CUC Cubacel Bonus can be sent to anyone in Cuba with a Cubacel phone. It only takes seconds to send the balance online, meaning both the main amount and the extra credit. No contract is needed. And the Bonus can be grabbed between January 16-20, 2017.

How to send 100 CUC in Cuba while paying only for 40 CUC:
Go to MobileRecharge.com online form.

Select the right details of your transaction and double check the info.

Include the FREE SMS to the person you send the top up to.

Proceed to payment and enjoy making someone happy that easily, just by supporting their local talk.
#5 Cuban Food 
The Cuban cuisine is an expression of imagination and pleasure. And these are essential ingredients to stir up your serotonin level, which equals to happiness. From black beans and varieties of rice to fried plantains and yucca or ensalada cubana, to helado de mango and aceitunas alinadas that is marinated olives, the pool of sensations that Cuba offers makes its people rise and shine at least three times a day.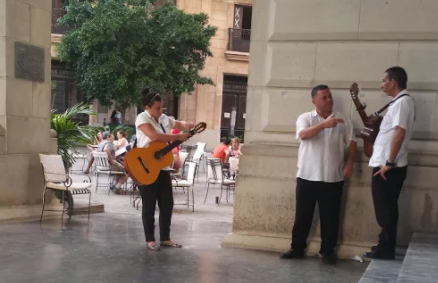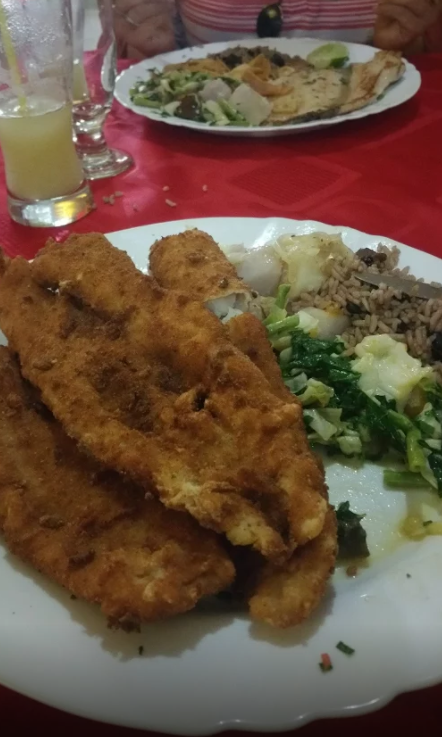 https://blog.mobilerecharge.com/wp-content/uploads/2017/01/HablaCuba.com_.png
321
845
Aura Badiu
https://blog.mobilerecharge.com/wp-content/uploads/2013/11/blog.mr_.logo_.png
Aura Badiu
2017-01-17 20:02:22
2019-03-13 18:42:39
4 things that make Cubans feel good, besides the Cubacel Bonus credit from abroad