Free top ups to Claro or Movistar mobiles in Latin America for newcomers ONLY
We all got used to campaigns, gifts and surprises in December. So, here is a new one for newcomers, running on MobileRecharge.com: free top ups to Claro and Movistar mobiles.
Let's say you have friends and family in Latin America and you want to support them or you need to send a gift in few minutes without big fuss and hassle. MobileRecharge.com gives you the chance to top up instantly and for free a Claro or Movistar mobile in one of the following Latin America countries: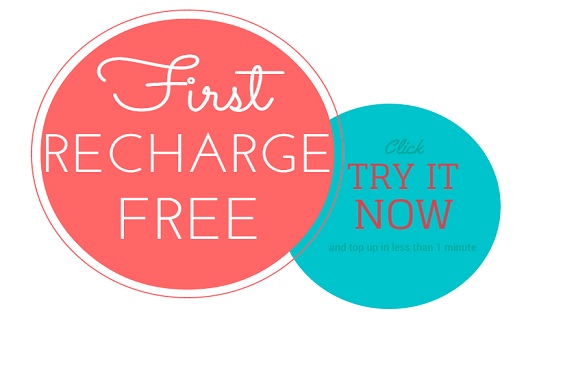 – Argentina (Movistar)
– Colombia (Movistar)
– Ecuador (Movistar)
– El Salvador (Claro, Movistar)
– Guatemala (Claro, Movistar)
– Mexico (Movistar)
– Nicaragua (Claro, Movistar)
– Peru (Movistar)
– Uruguay (Movistar)
– Costa Rica (Claro)
– Honduras (Claro)
MobileRecharge.com has been set up as a service that helps people living in residential countries transfer mobile credit from their MobileRecharge.com account to mobiles in other countries, most often in countries they immigrated to.
How can I benefit from a free top up?!
In other words… who can benefit of the promotion?
For the moment,
– those who haven't tried MobileRecharge.com before
– those who have opened an account on the website and haven't tested its speed and efficiency yet.
This promotion speaks up to those having friends or family in Latin America who use a Movistar or Claro mobile… It gives a chance to support them or send them a gift easy that is easy to purchase and easy to send. More exactly, less than 1 minute on MobileRecharge.com.
The current promotion of free top ups to Claro and Movistar has been conceived for the skeptical and those who need a trial version to test a service, or for those curious to top up Claro and Movistar mobiles for the first time in their digital life. And voila, here it is!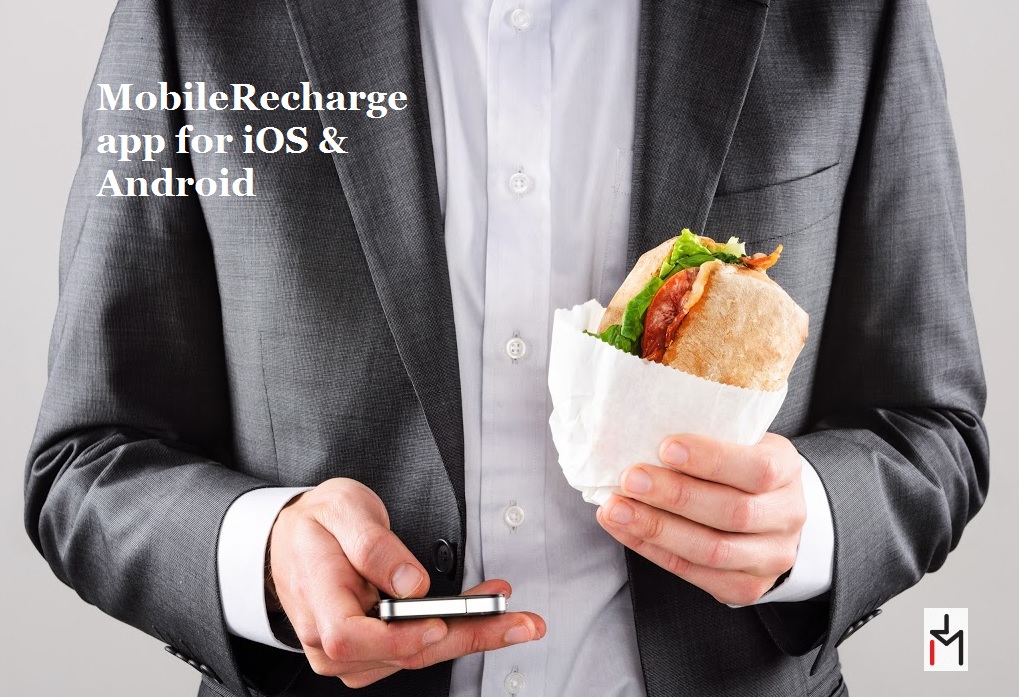 3 easy steps to send mobile credit to Latin America

Here is how it works. No joke about it! In less than 1 minute, you can send a free instant gift to someone in the countries where Claro / Movistar is present, directly to their prepaid SIM. They may be your friends back home or those you met on holiday there, part of your family or someone in your childhood neighborhood you'd like cheer up with a surprise, or maybe a college roommate. You know better…
Open a free online account on MobileRecharge.com: https://mobilerecharge.com/account/register
Go to this page next and fill in the Mobile Recharge form, including the Claro or Movistar prepaid number, and the amount you want to send. You can do this:
– from your PC
– from your MobileRecharge app for Android and iOS. Download it for free from Google Play / Play Store
Double check details and proceed to easy payment. Next, you can check the status of your transaction in your online account. Thank easy!
           Your first top up
Free Top Ups to Movistar mobiles are available, if you top up a number in any of the countries listed below: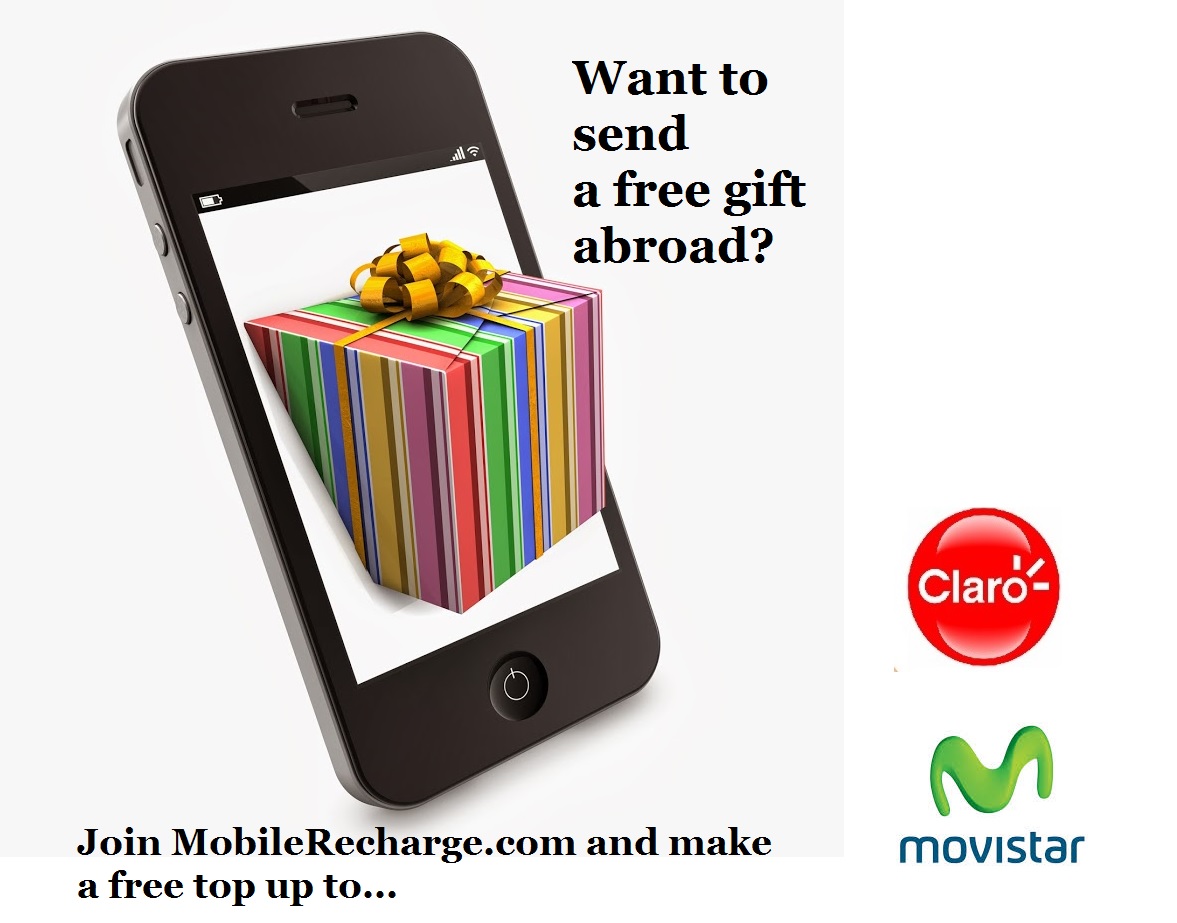 – Argentina
– Colombia
– Ecuador
– El Salvador
– Guatemala
– Mexico
– Nicaragua
– Peru
– Uruguay
Free top ups are available for your first Claro top up to any of the following countries:
– Argentina
– Colombia
– Costa Rica
– Ecuador
– El Salvador
– Guatemala
– Honduras
– Nicaragua
– Peru
– Uruguay
Promotions
The free top up promotion is ready for the newcomers, but daily promotions worldwide cover all types of top up ans willing to save money on their international mobile recharges.
To stay updated with the promotions, press "Get offers" down the page for email notifications or follow us on:
Facebook
Google+
Twitter
 Older customers on MobileRecharge.com
Let's give it a try!
https://blog.mobilerecharge.com/wp-content/uploads/2014/12/MR_promotion_claro_movistar2.jpg
417
934
Aura Badiu
https://blog.mobilerecharge.com/wp-content/uploads/2013/11/blog.mr_.logo_.png
Aura Badiu
2014-12-22 14:37:28
2015-01-08 10:28:24
Free top ups to Claro or Movistar mobiles in Latin America for newcomers ONLY