How to send money online in 2021, the most secure way not only easy
How concerned are you to become a victim of internet fraud? Fairly, very or so so? Well, you're not alone. One thing is sure, when you're shopping online, "accidents" may happen if you're not going for a very strong-gate service. Especially when you send money online. That's something we want to avoid 100%. We've picked one service to make our money transfers, SendMoney.com basically for this reason. Also, because they have a very very easy to use platform, and they are reliable and honest as we like it. There's another thing as well. Since they are not in the big corporate era yet, they still have time to take any question seriously. Their Support team is kind and there's no waiting time in line when you call them with any money-related question.
Why is it important to pick a highly secure service to send money online?
The same reason why you don't walk with your wallet pinned as a brooch. If you're a bit worried, skeptical or precautious, you're right to be. But don't forget, it can all be covered by services that have a very strong security system.
According to Review42, ecommerce frauds and scams increased by 45% in 2017 and  by 37% in the first half of 2019 alone, according to Finder.com... We don't want to look at the latest numbers. We'll keep it simple and old-school.
Now, SendMoney.com is certified as "Verified and Secured" and has more than 10 years experience in the field of transfer of goods. This is most important, because it proves a very strong security system.
How long does it take for my money to get to the destination?
To send money online already means saving time. When you send money online with SendMoney, the delivery takes seconds or few minutes the worst case scenario, the same day of course. You can check the status in your account. If it's "Pending" it means it's being processed. ;) But it shouldn't take long.
Many countries worldwide, from Europe to Asia, Latin America and Africa.
Mexican expats for example use it widely to send money to Mexico. They are usually the same who use MobileRecharge.com to top up mobiles in Mexico. But they could use SendMoney.com to also send mobile credit from the same account. Btw, the mobile credit transfer service on SendMoney serves most countries in the world. You can pick from 140+. And since the world is sliced in 193 countries, that's a wide range.
You can also send money online to most African countries. Anyone with a free account on SendMoney.com can transfer money instantly to Ethiopia, Senegal, Kenya for example. Check the list here >>
Of course, Europe is also on the top up destination list, as well as Asia (Vietnam, Bangladesh, etc) and Latin America (Peru, Colombia, etc). Check the whole list here >>
Can you send mobile credit from the same account?
Absolutely! The second option on SendMoney.com is to use the same account to send mobile credit abroad besides money.
Many use the website to even top up their own phone and avoid hassle or crowded places. Or keep their balance ready for calls or browsing while traveling for work, or help their families abroad. Or even keep their home number active, while away.
Is there a processing fee?
All international money transfer services do apply a processing fee. This fee covers multiple international payments that allows us to send money online instantly. But what we can assure you of is that SendMoney is among the lowest-processing fee services on the global market.
What payment method does SendMoney accept?
You can currently pay with any major debit card. More payment options will be added soon.
Counting the money or drawing the line…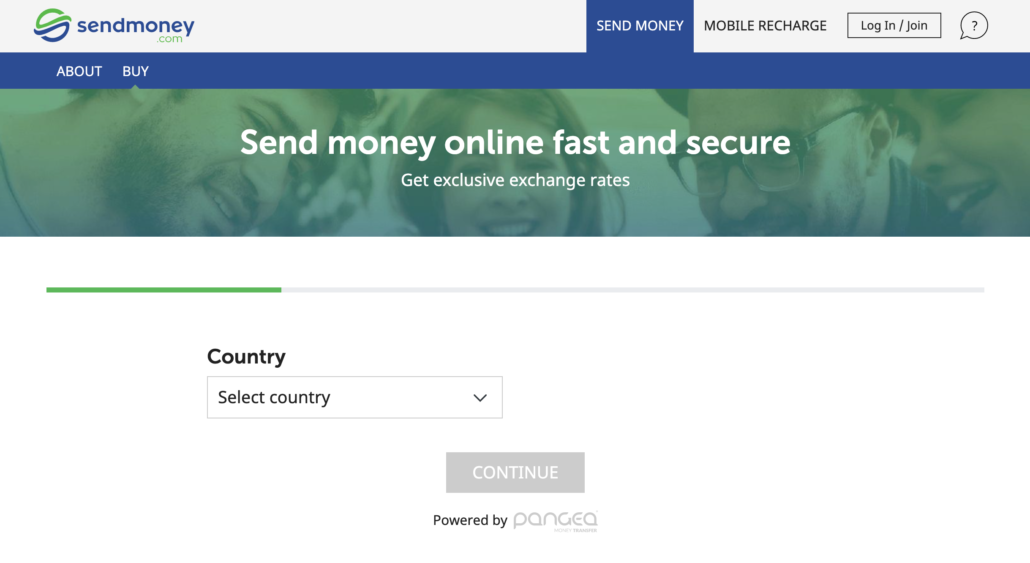 Money transfers are vital to keeping family safe. But the safety of the delivery and your bank account's safety depends on the secure services facilitating these transfers.
SendMoney.com is the service we've been using ourselves successfully and thus trust 100%.