5 Reasons why World Top Up Day has been created for All Expats
Kindness is viral. Pass it on!
Hundreds of thousands of top up givers are celebrated on World Top Up Day, powered by MobileRecharge.com. This year, there is also a surprise waiting for them on November 10. In 2015, we have all celebrated World Top Up Day for the first time in history. Top
up givers were famous for their generosity for the first time. Check it out on Wikipedia!
And their kindness was rewarded with a surprise. There were no fees for top ups worldwide. MobileRecharge.com team, who started all this craze wanted to draw attention to this kind people who are not Heads of a Charity institution but do good on a daily or weekly basis.

This year we'll celebrate them again on November 10. Expats' power of example will be our focus when it comes to kindness, and there we'll have another surprise for all top up givers in the MobileRecharge.com house. 
#1 Top Up Givers, more than "customers"  
Yes, World Top Up Day has been created to celebrate what we really appreciate about our customers as people!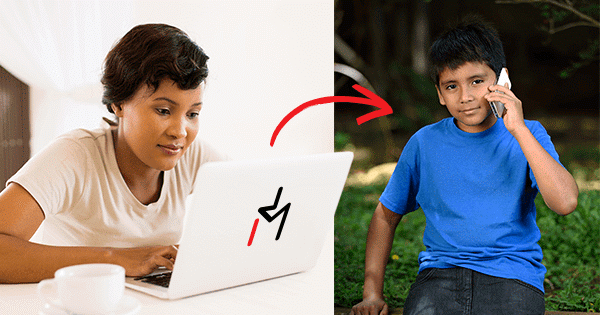 Imagine hundreds of thousands of courageous and kind people in the largest city square of the world. Picture the same crowd at a huge concert on a stadium! Now, move all the loving crowd online. They are the customers on MobileRecharge.com. World Top Up Day has been created for them all.
Most of MobileRecharge.com customers are expats, and above all: top up givers. In translation, generous people, supporting their families and friends, courageous expats who made the shift for a better life. How lovable is that about someone!

With many of them we have a personal relationship. Whether they write about us on Trustpilot.com, or send us their feedback, question or story by email, or in a Facebook message, or even call us to say thank you for the impact MobileRecharge.com has made in their life or their parents' life.
#2
Top Up Givers' power of example. Kindness is Viral!
When it comes to generosity and love, top up givers are among the most relevant category next to mums, grandparents, nurses and teachers. No kidding! We've known them for more than 10 years now, since they make up to 90% of MobileRecharge.com customers and fans.
About 200,000 expats on MobileRecharge.com send mobile credit gifts home monthly. And every 2 seconds, a new expat joins the community on MobileRecharge.com. What does it say about them?
#3 We want companies to be HUMAN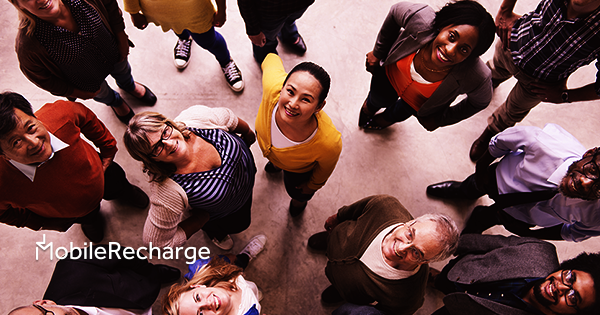 What we mean by World Top Up Day on a discrete level is: See people behind the invoice! 
We seemed to have missed something in the "long" run… At first, there was the baker in a small town with his 30 customers. They knew things about themselves, and managed to change a word from times to times. They connected on a personal level. Somehow, we got separated when businesses got larger and customers more numerous. But times show us we need to get back to the old style as much as relationships are concerned.
We trust customers are a specific type of friends. We see them as people, not numbers, and put ourselves in their shoes. It's easier to understand them like this.
What if more and more companies would open up and have a personal relationship with their followers and fans? How about we get to a level where it's natural to be personal and fair!
Let's face it! Life IS short. So, honestly, there's more to life than "making money", "buying crazily", "using people" and it holds true for every person and every company in the world. What a loss otherwise!
No one wants a cold and cynical relationship, where one gains more than the other. Transactions are nothing but relationships. If you translate them in common language, we can all see some are cold and cynical, some are cold but kind, some are friendly and warm.
#4 Time to support ALL Expats. Big SURPRISE on November 10!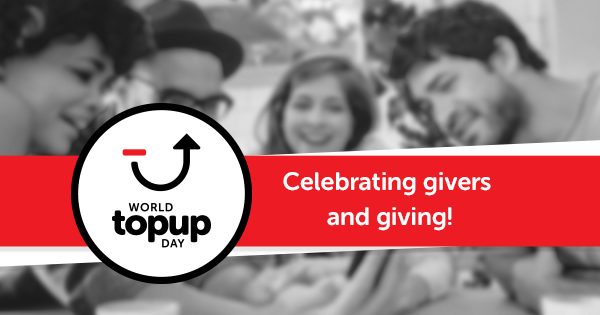 If you're familiar with MobileRecharge.com, you probably know surprises come and go daily on the website, especially on Promotions page. Sometimes contests on Facebook bring more chances to win a FREE TOP UP.
Just like in video games, we went one step further last year, and gave up the small processing fee we had, to make the wheel spin easily for all expats who use the platform to send credit abroad.
This year we have a SURPRISE too. It will be revealed on November 10th, 2016, on the website and on Facebook. We can't tell you more for now, otherwise it wouldn't be a surprise, right? But one thing is sure. Everyone can benefit from it, including YOU.

#5 Get together on a global level!
People from all over the world have many things in common… From fear, to habits, likes and aspirations, hope and drawing skills.
MobileRecharge.com brings together people that have at least three common traits:
independent online shoppers
expats
those who love to offer mobile credit.
World Top Up Day brings together not only top up givers worldwide, but everyone who believes in kindness through small gestures.
So, what to remember…
Top up givers worldwide meet on Facebook and MobileRecharge.com on November 10 to celebrate World Top Up Day by giving and receiving. There will be a SURPRISE everyone will benefit from.
World Top Up Day is for you, and the rest of top up givers worldwide.
World Top Up Day is celebrating by giving unconditionally. 
This is the 2nd time we celebrate World Top Up Day, powered by MobileRecharge.com.
This year, the motto is: Kindness is viral. Pass it on!
We'll have touchy videos worth spreading with the rest of your friends.
The action has an underlying: MobileRecharge.com wants to see customers for who they really are: courageous expats, who support their families and friends.
Most customers on MobileRecharge.com are expats and top up givers. So, we celebrate them!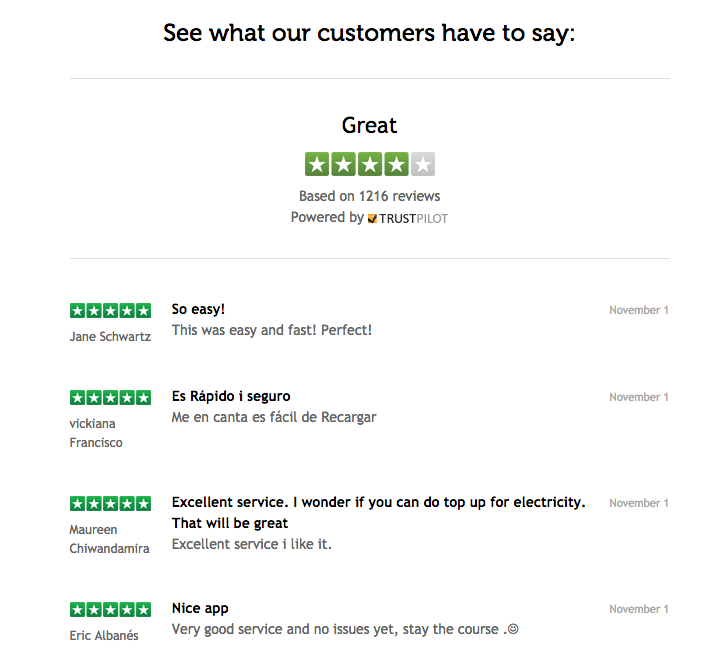 https://blog.mobilerecharge.com/wp-content/uploads/2016/11/Blog-Image-V1-1.png
321
845
Aura Badiu
https://blog.mobilerecharge.com/wp-content/uploads/2013/11/blog.mr_.logo_.png
Aura Badiu
2016-11-02 12:18:57
2018-04-26 12:07:59
5 Reasons why World Top Up Day has been created for All Expats