NO FEES on your mobile top ups today, November 10!
We volunteer to work for free today and send your mobile credit to some other country, and thus to praise your kindness towards those people you help.
There's something we need to tell you. MobileRecharge.com dropped the processing fees on World Top Up Day  which is TODAY, November 10 to support you, just like you support your friends and family members back home. Happy World Top UP Day, dear friend!

Why NO FEES today?
You are our Hero today. World Top Up Day has been created by our team to praise top up givers worldwide, including YOU! Today, November 10, 2016, what you pay is what you send. Just like last year, when we celebrated World Top Up Day for the first time in history, together with you! So, why NO FEES? Because:
#1 You are courageous and you love adventure since you're an expat or a traveler.
#2 You are soooo generous. We know it, because you support people back home, whether it's your family or friends. Although we can only see that in a gesture like your mobile top up on MobileRecharge.com, it is a sample of your caring personality.
#3 You like to save money. We know it because you've picked MobileRecharge.com which has the lowest processing fee on the market, except for TODAY, November 10, 201 when there are NO FEES at all.
#4 You like simple things. That's why we offer our service through MobileRecharge.com and our free MobileRecharge app. Plus, today we decided to make it even simpler: what you SEND = what you PAY.

#5 You want to say THANK YOU in return. And this is that day of the year when we get to. Watch out for November 10, 2017… we've already set a trend!
How to send mobile credit TODAY and pay NO PROCESSING FEES
If you are already a fan, you know the drill. Just make a regular top up, and no fee will apply.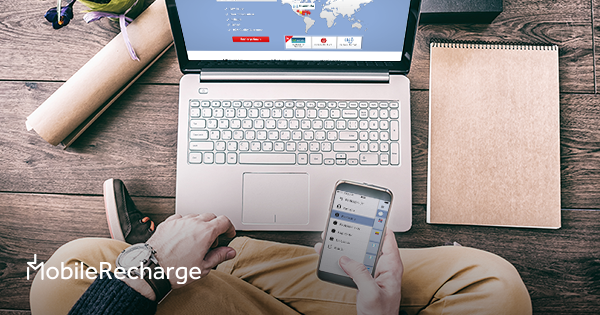 If you're new to the service, just:
Go to this page.
OR download the MobileRecharge app from App Store or Google Play.  

Enter all the necessary details of the mobile you want to recharge

Open an account. It takes seconds and it's free.
Continue your purchase. And voila! You're done!
https://blog.mobilerecharge.com/wp-content/uploads/2016/11/Google-Cover-V2.png
608
1080
Aura Badiu
https://blog.mobilerecharge.com/wp-content/uploads/2013/11/blog.mr_.logo_.png
Aura Badiu
2016-11-10 11:00:35
2018-04-26 12:07:58
NO FEES on your mobile top ups today, November 10!