Best New Year Deals if you want to send mobile credit to someone abroad
If you think New Year's Eve is mostly about parties or fireworks, try to think outside your neighbourhood box, and have a multicultural warm soup instead… New Year traditions differ from country to country and website to website. :) For a website, a New Year tradition can refer to the habit of having New Year deals, or just stick to simple email wishes. We prefer the former… the more pragmatic one.
But when it comes to different cultures, New Year traditions make a show about real diversity! Filipinos, for example, bring round fruits to the table, associating them with the round shape of the coins, that will bring them wealth. Danish shatter old dishes against their friends' doors. Don't ask why!
We'll stick to what we know best: mobile recharges. Our New Year tradition is to help others help their folks with mobile credit. So, let's go through the most popular New Year Deals on international mobile credit transfers at the end of 2017, and even the beginning of 2018.
5% Discount for Everyone with coupon NEWYX5MR is top of the New Year Deals 
Many expats who load their families' mobile phones and didn't get the chance to benefit of any great offer in 2017, have now the opportunity to grab a discount! Of all the New Year Deals on MobileRecharge.com, the 5% discount is the coolest for the simple fact that it covers all destinations.
The 5% DISCOUNT applies on any mobile recharge on MobileRecharge.com, made until December 29, 2017. Whatever the value, everyone is welcomed to use coupon NEWYX5MR on December 28 and 29, 2017. Plus, all countries are eligible. The discount applies easily and helps you save!
Oh, there's more: only one use per customer, just like taking one pair of shoes only when going for a walk. ;)
You can pay with any currency, and PayPal as well. The main balance you'll order for your friend or family back home or your neighbour next door gets to him/her in seconds.
The same holds true if you purchase the credit for your own sake. The 5% discount will be displayed in the check out, but make sure you use coupon NEWYX5MR. 
Free calls and SMS for your Afghan Relatives using Afghan Wireless
Maybe gifts are not a Nowruz thing for instance. But gifts are generally so welcomed, no matter the source. Whether it's mother nature or just some family member, gifts make the New Year transitory mood come from the right candy box.
It comes at hand to make a long distance top up for someone in Afghanistan with the Afghan Wireless deal top of the recent New Year Deals on MobileRecharge.com. Especially when we're busy organising the New Year party or we're caught up with the preparations, online is easy!
Afghan Wireless subscribers who receive at least AFN 360 these days from abroad, get additional credit for future calls and SMS.
The promotion is valid from December 27 to February 22, 2018. But don't postpone, you may forget!
80% EXTRA FREE credit for your relatives in Gambia
If your relatives or friends in Gambia are using Africell balance, you have a good chance now to surprise them with some credit out of the blue… and surprise yourself too with the generosity you have deep down! Kidding, but you got the picture, right?
Whatever the amount you send your folks in Gambia, Africell adds 80% more. The deal is available until December 31, 2017. Don't take too long to decide, otherwise you'll hear: "3… 2… 1… Gone! " instead of "3… 2… 1… Happy New Year!"
The Bonus balance reaches the destination immediately after having placed your order on MobileRecharge.com, and is said to be valid for 30 days.
Got friends in Yemen? Double MTN top up balance for them!
If you're one of the 20,000 Yemenis in the USA or other part of the world, you'll like this! Until January 7, 2018, if you send at least YER 1456.25 worth mobile credit to someone in Yemen who uses an MTN mobile phone, he/she gets double. 100% for free in other words. It's like you'd send a package of candies, and they get 2 instead. The more the merrier, right?
According to MTN Yemen, the Bonus credit you send can be used for calls within MTN Network (MTN to MTN). You can benefit of this offer as many times as you please. This makes it one of the best New Year Deals on the market at present.
Double data for your beloved Internet users in Costa Rica, El Salvador & Honduras
Costa Rica, El Salvador and Honduras are thirsty for data. But who isn't these days, right?
Claro opened their New Year heart to double the mobile top ups that people in Costa Rica, El Salvador and Honduras receive from abroad. The deal is running until January 31, 2018, on Claro Internet as well as Claro Paquetes. Pretty generous!
Before rushing through the snow of the online form… please consider that the minimum amount to be sent for the Bonus to apply is $7 or $10.
Get someone in Haiti Unlimited Data for only $10
12% of the Haitians are using smartphones according to charts that travel the browser. And data is today what the TV set used to be few years ago. So, if you're thinking of sending a New Year gift to someone you know in Haiti who's using Natcom balance, there are high chances unlimited data sound good.
3 times MORE for your GTT subscribers in Guyana: international & domestic calling balance
Good news for Guyanese abroad whose relatives or friends in Guyana use GTT balance! If you send someone in Guyana the equivalent of GYD 2000 by December 31, 2017, they get 3 times MORE balance that they can use to call the USA, Canada, but also their friends in Guyana.

The bonus applies automatically for orders of GYD 2000 and above. And the main balance ordered as well as the Bonus reaches the destination phone immediately. Few minutes are enough to send credit online, on the website or using MobileRecharge app for Android or iOS.
The bonus will apply as follows:
2 times more credit for orders on December 28
3 times more credit: December 29, December 31
4 times more credit: December 30, 2017
Our message…
Hope you found what you needed! While many providers send you standard email wishes for 2018, MobileRecharge.com makes available public bonuses as new year deals for expats. Plus, a spontaneous 5% discount for everyone by December 29, 2017.
Also, heart open… We are proud to have such generous fans and customers, and are happy to help them by facilitating online credit transfers for the loved ones.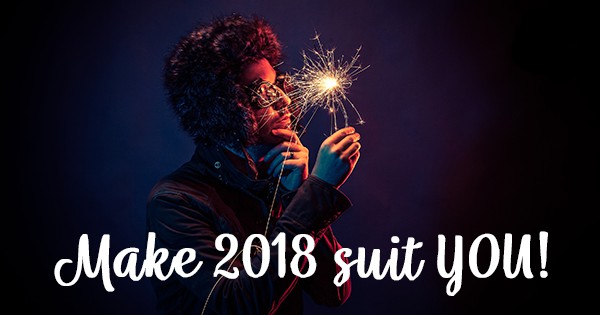 https://blog.mobilerecharge.com/wp-content/uploads/2017/12/FB-Cover-1.png
315
851
Aura Badiu
https://blog.mobilerecharge.com/wp-content/uploads/2013/11/blog.mr_.logo_.png
Aura Badiu
2017-12-28 18:42:25
2018-04-26 12:07:46
Best New Year Deals if you want to send mobile credit to someone abroad