Cubacel bonus in August for relatives in Cuba: free data and minutes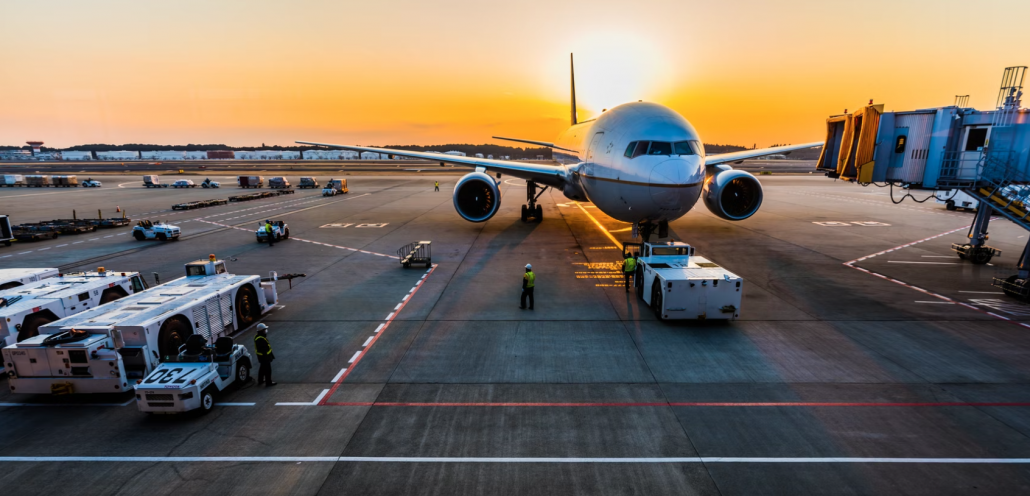 Even though Cuban expats will e able to hand in gifts physically with the new improved policy on flights to Cuba the online Cubacel bonus in August remains strong TO DO. Whether it's from the airport or on the way to the car, it takes 1 minute to send it via MobileRecharge.com or MobileRecharge app between August 8-13. And it brings up to 25 FREE GB (all networks) + 400 FREE Minutes to Cuba. Wow, right?
Sure, Cuban expats are eager to visit families back home almost as often as they used pre-to do before the pandemic. Of course, many Cubans overseas would spend their summer vacation in Cuba with their families there. But in the last couple of years, things have changed.  This summer we expect a comeback to the older habit of visiting Cuba. As Washington Post announced in June 2022, "Department, airlines will again be allowed to fly to Cuban destinations beyond Havana, an avenue that was cut off in late 2019. Public charter flights will also be permitted to go to airports outside Havana after being suspended in early 2020." The online top-ups of Cubacel numbers in Cuba are still a great advantage since it's only this way the Cubacel bonus in August applies. More details on MobileRecharge.com and below.
What are the countries Cubans are coming from this summer
Same as the countries where most top-ups to Cubacel mobiles are coming from into the country. We won't speculate. So, here's a Wikipedia list of the largest waves traveling to Cuba before the pandemic. Most probably also a hint to the Cuban communities in the world. Whether Cubans in Canada for example will top up from the airport or from the Canadian kitchen, that's not our business. What we know is that it will take them 1 minute to send the Cubacel bonus in August. And they can even announce their arrival in the free SMS that goes along with the top-up. ;)
FREE data and free minutes for relatives in cuba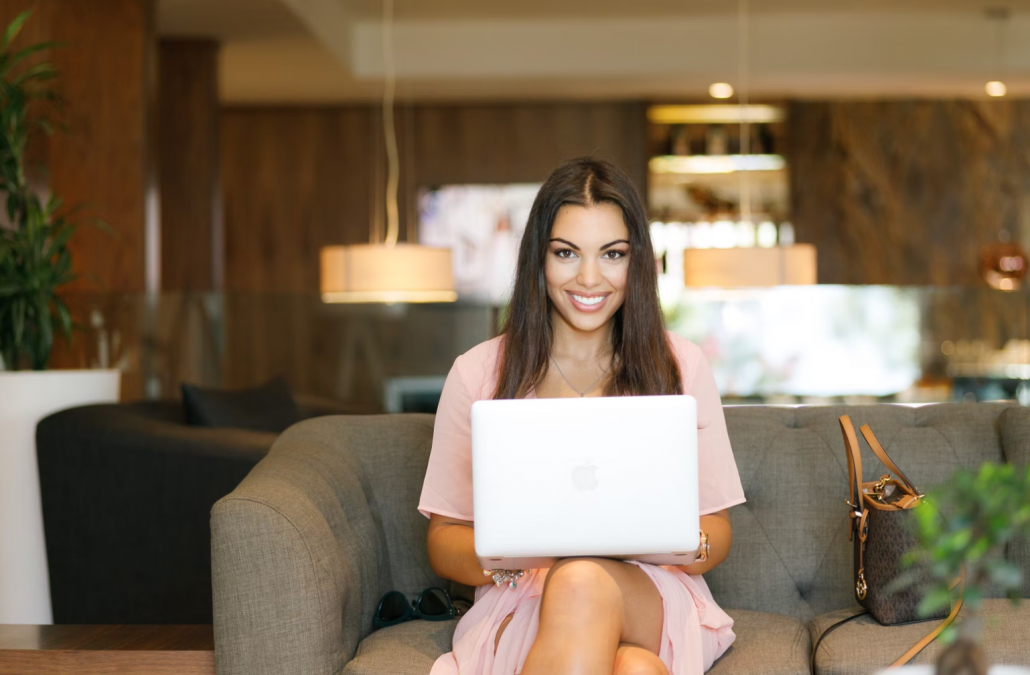 This Cbacel bonus in August is part of the promotion running between August 8-13, 2022. Also known in the Cuban communities as "Bonos de Datos y Minutos", it can bring up to 25 FREE GB (all networks) and 400 FREE minutes to someone in Cuba. That's a huge help!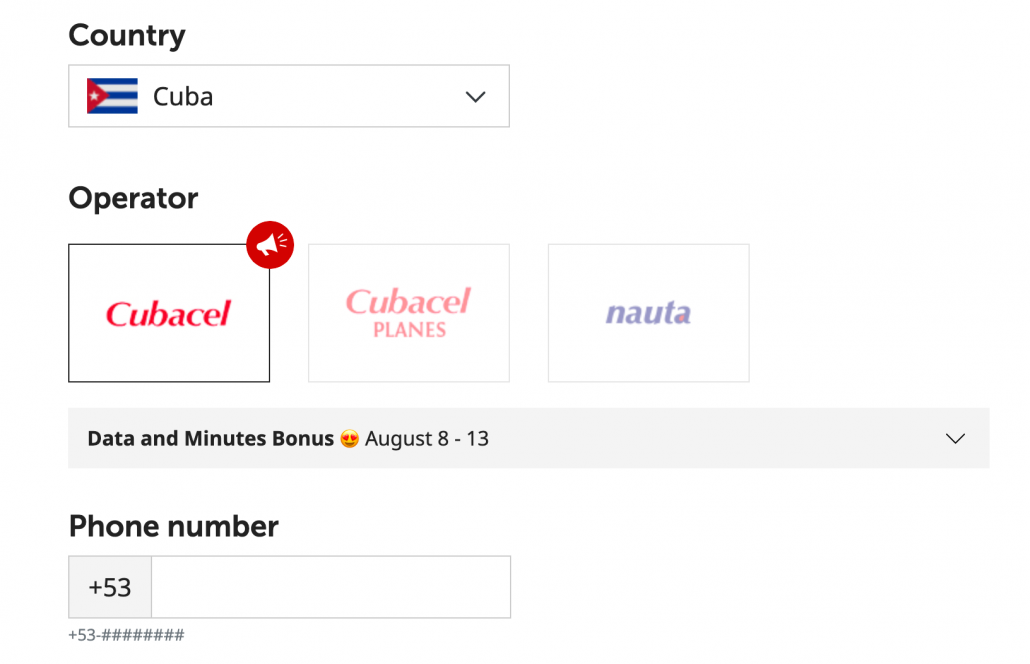 For other transactions, another bonus applies:
For orders of 500 CUP, 600 CUP or 700 CUP
5 GB (all networks) + 80 Minutes
700 CUP: 5 GB (all networks) + 80 Minutes

1000 CUP: 10 GB (all networks) + 160 Minutes

1125 CUP: 10 GB (all networks) + 160 Minutes

1250 CUP: 10 GB (all networks) + 160 Minutes

2000 CUP: 20 GB (all networks) + 320 Minutes

2500 CUP: 25 GB (all networks) + 400 Minutes
Well, you know better, it's your choice.
All details you need about the Cubacel bonus in August >>