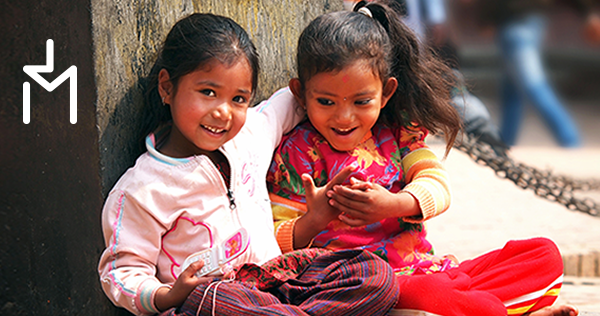 How do people support Nepal these days?
The recent earthquakes in Nepal shook not only the ground, but many lives and worldwide media. People from all over the world joined hands with the Nepalese, as well as local and international organizations. All of a sudden Internetland open up, and people came together in order to support Nepal and those in need. For those willing to help, there are ways… For those who are only curios to know who and how is helping, Google knows so much… Here are just a few mentions.
$17 million already raised by Facebook 
Facebook managed to collect $17 million for Nepal earthquake relief. They gathered all fans looking for a way to support though immediate messages. Although they are no longer collecting donations, the results can be found at on their Nepal Earthquake support page.
$1 free extra mobile credit from MobileRecharge.com 
MobileRecharge.com launched a top up promotion. It addresses relatives and friends living abroad who are willing to support Nepal through mobile credit. This airtime or refill will be used for local and international calls, data and so on, according to the operator of the mobile recharged. Generally, the MobileRecharge service has been set up to facilitate long-distance support through mobile credit.
In support of Nepal mobile users, all top ups sent to mobiles in Nepal until May 14th, receive $1 extra credit. This is all possible due to a partnership between MobileRecharge.com and TransferTo.  The aid aims to ease communication among people in Nepal as well as strengthen family and friends relationships. Mobiles that can be recharged from anywhere in the world and get $1 Bonus are those pertaining to such networks as: Ncell, Nepal telecom, Smart Cell and UTL.
Children's Relief Fund waiting for your donations
Save the Children is collecting funds online on their website. Any amount is welcome, and they set a milestone of raising $10 million in order to get $1 million from generous donors who already announce their contribution.
Nepal Youth Foundation is collecting 
NYF, formerly the Nepalese Youth Opportunity Foundation, develops programs for children's education, housing, medical care, and loving support in the Himalayan country of Nepal. They have set on their website, GlobalGiving.org, a very simple donation form. Their projects can be checked in details here. You can also find out where the money is going and what it covers.
Bikers rode for Nepal raised donations online
Under the motto "Lets Ride for Nepal" a group of 25 cyclists rode 30 km in 3 hours to raise funds for the resettlement and rehabilitation of people in some of the worst quake-hit regions of the Himalayan nation.
Bikers also contributed individual amounts, along the online donations. More details are available in the article featured by The Times of India.
Over $420.000 raised by Indiegogo Life and keep counting

A live stream is displaying each donation in real time. The goal of indiegogolife.com as a fundraiser is to collect $500,000 to support Kerauja, a picturesque mountainous village with a population around 3000, who was highly affected by the earthquake. Anyone can read the story and the updates of this supportive project on the website.
The total amount raised in 16 days is displayed on the first page of , plus the time remaining until the goal is hit.
***
The recent earthquakes in Nepal took the life of over 7,000 people and caused many material damages, leaving more than 3 million people in need and no one can yet anticipate the real proportion of the disaster. That's why every helping hand matters.
If you want to support Nepal, these ideas may be of help.
https://blog.mobilerecharge.com/wp-content/uploads/2015/05/bangladesh_MR.png
316
600
Aura Badiu
https://blog.mobilerecharge.com/wp-content/uploads/2013/11/blog.mr_.logo_.png
Aura Badiu
2015-05-11 17:56:39
2018-04-26 12:08:14
How do people support Nepal these days?