How other Cuban fellows send food to Cuba
You may find it easy to send money to Cuba or Cubacel mobile credit to your family or friends there, but how about tasty goodies? Did you ever tried to send food to Cuba and didn't succeed? Or  it crossed your mind but you didn't have the time to look for ways to do that? We're covering that topic for you, based on other Cuban fellows experience, on the verge of a NEW Cubacel promotional bonus. We'll add some info about that at the end for those interested…
Dietmar Fischer lived in Cuba and cuts out meat from the list.
Meat is always a problem, internationally, not only for travelling to Cuba, as it can transmit diseases. If you carry it yourself, it could be that you pass the controls and they don't find it, if you send it with a postal service, they for sure find it and sort your package out. (Quora)
EnvioCuba.com is a Canadian company that can help you send food to Cuba, as well as medicine, electronics, birthday cakes or flowers. Cuban fellows use the app to place a purchase, and the staff promises 3-5 day delivery. You can find the stores they collaborate with on the website. Or you can write to them at help@envioscuba.ca. According to 1 review on Manta, don't expect an easy going communication.
HavanaGardens is another popular travel agency in Miami, whose advertising includes the option to send food to Cuba with them. Yet, we would check the reviews on Facebook first. Cuban fellows are happy with the travelling services, yet NOT WITH THE FOOD DELIVERY.
Alamesa is another nice option. Good reviews on Facebook (4.8), easy to navigate website, large variety. Yep! Plus they've got an app too.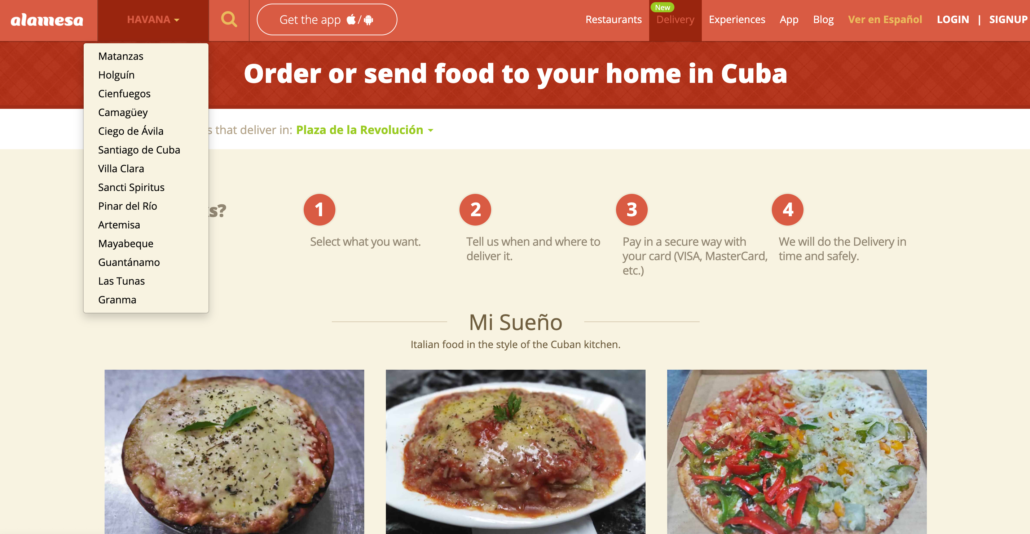 We promised you some tips for the next Cubacel BONUS
Talking about support or surprise for your Cuban family, we promised more details about crediting their Cubacel phones via MobileRecharge app or MobileRecharge.com. Now, the good news is that next Cubacel Promo is next week: June 8 – 13, 2020.
You pay 20 CUC, and your folks get double. But for other order amounts, the Bonus is even higher.
30 CUC + 40 CUC bonus = 70 CUC to Cuba
40 CUC + 80 CUC bonus = 120 CUC to Cuba
50 CUC + 80 CUC bonus = 130 CUC to Cuba
60 CUC + 120 CUC bonus = 180 CUC to Cuba
80 CUC + 160 CUC bonus = 120 CUC to Cuba