How to have fun and win on Valentine's Day
Valentine's Day is about being young at heart!
Young means playful
All through the media this week, you'll find Valentine's Day deals and wise pieces of advices. But hey, everyone, when did we stop being funny and less responsible about a day like Valentine's Day. When did we start forgetting that the simple things are the most rewarding. It's the hearty-hearty season, but let's make it a win-win situation ;)
Think about love, the number one ingredient of all the buzz on Valentine's Day! Love is a feeling with many colours and different shapes, depending on who you ask. But it's not a feeling in a bottle, a well packed kitchen equipment or a cushion.  It's about being young at heart and loving. So, how about recycling the odd commercial drive and de-shopify our drives this day?
So what's this day about for you?
Playing brings free top ups this year
Exactly! PLAY Game of Hearts on MobileRecharge.com for free between February 10-14 and enter the raffle for a free mobile top up!
So, what's the story! We all love to play, from children, parents and teachers who made an inevitable priority out of it, to gamers who are passionate about strategies or role plays, to grannies who challenge all their friends. We are all young when we play!
So, MobileRecharge.com designed a simple game for Valentine's Day called Game of Hearts… or skilful Cupid and the fast balloons, if you were to ask someone who already tested it.
Daily prizes, Cupid!
In a nutshell, you've got daily prizes, but also lots of fun. It doesn't matter what age you are, this game has a simple interface and has been designed to keep you active for 2 minutes and get you in a raffle for a free top up of a mobile abroad.
Get into Cupid's shoes. The high class arrow will help you hunt down the heart-shape balloons. You'll have merciless fun!
In order for the MobileRecharge.com team to be able to announce you as a winner (if case), make sure you register your email address at the end of your 400+ point game.
Who can play & who can win
Anyone with a Cupid's heart and good intentions can play! But there is only one winner per day all through the 5 days. He or she will be announced the next day by email. That's why it's important not to skip the step "Enter you email" at the end of the game. Winners will be "elected" based on random pick.
How to play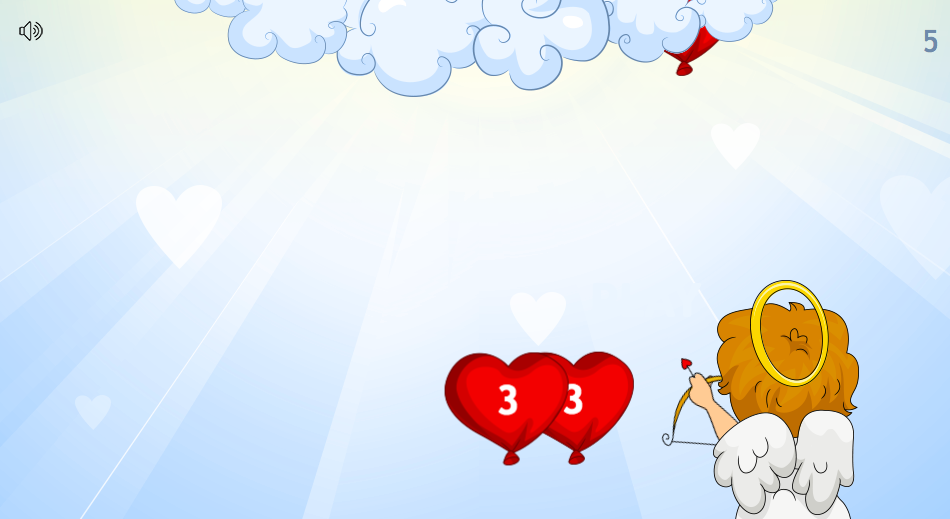 You've got 120 seconds to collect 400 points, but can lose 20 points for every flying little duck you don't spare. Got you! So if you are a virtually hungry player, time to think twice. :) Kidding! Once you get to 400 points or more, you enter the random pick at the end of the day that may bring you a free recharge.
Prizes keep your generosity level high!
What's the level?
The Heart of Games goes from simple to medium difficulty level, so no one gets bored. Those who love shooting balloons will be most pleased. Not to mention the courageous expats and enthusiastic travellers who can also win a free recharge per day during the five day gaming season.
https://blog.mobilerecharge.com/wp-content/uploads/2016/02/blog_Cupid.png
321
845
Aura Badiu
https://blog.mobilerecharge.com/wp-content/uploads/2013/11/blog.mr_.logo_.png
Aura Badiu
2016-02-10 13:47:03
2018-04-26 12:08:05
How to have fun and win on Valentine's Day