11 super duper things we've been through together in 2015 due to oversea top ups with MobileRecharge
We're all connected by what we share, what we live together. So, we took some time to think back on 2015 and add up some things we've been through together as an expat community of top up givers, who meet on MobileRecharge.com, Facebook, Twitter or G+.
#1 Guess how many promotions!
1,814 to be more specific. That's right. In 2015, daily offers amounted to this generous number. Those of you who most benefited of the Bonuses make oversea top ups to Latin American countries like El Salvador, Colombia, Cuba, Mexico,
But weekly promotions addressed also African countries, especially Liberia, Kenya, Senegal and Nigeria. Haiti and other Central American countries were also very popular in 2015 on the map with extra free credit on international top ups.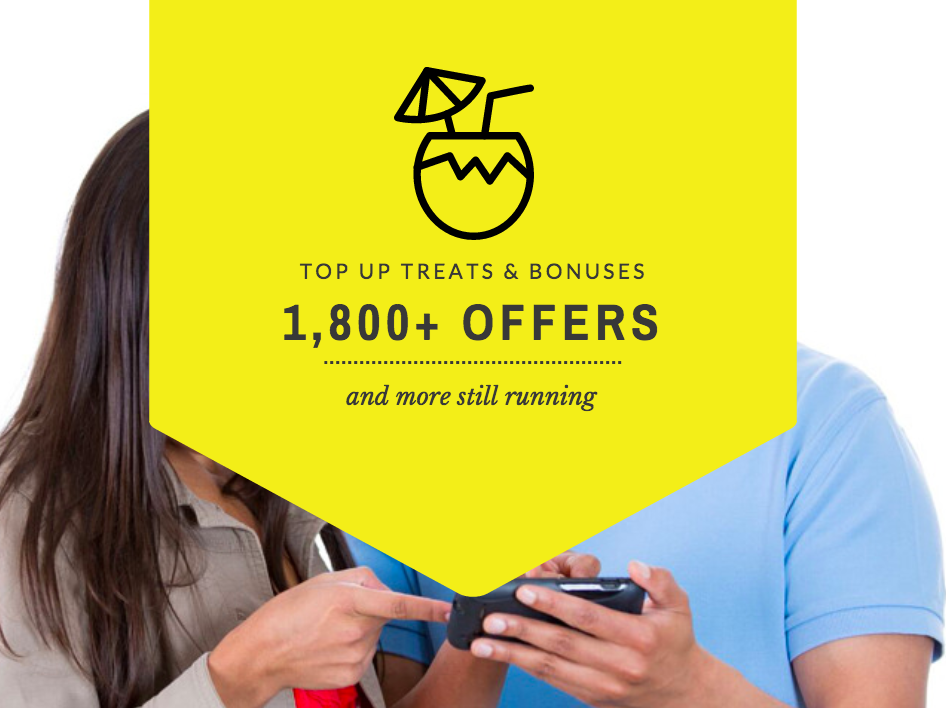 Bonuses on oversea top ups were also frequently offered to Asian countries too. The most favourite destination is Vietnam and Pakistan.
#2 MobileRecharge app has been downloaded 65,000+ times
From all around the world! Which proves that it is a simple tool people trust to carry out what it has been designed to: deliver oversea top ups instantly. Are you part of these people? have you tried it yet? Did we mention it free to instal?  
#3 We shared MobileRecharge app with the Spanish speakers
The Latin American Spanish speaking diaspora asked for it! :) And feedback is love talk between a business and their beneficiaries. Real communication!
Since many of you were looking for a top up app in your native language, we set our IT guys on work mode. Language barriers down, and 20 Spanish-speaking ethnic groups from Latin America and Spain started using the mobile tool in their native language on their iOS and Android devices. Happy end!
#4 First International Day to praise top up givers!
On November 10, we all acknowledged the top up givers worldwide as a generous and mysterious category of givers. And that includes YOU too! The far away husband or wife, the faraway son or daughter, cousin or dear friend… sending mobile credit to their loved ones.
On International Top Up Day, you made people in your laugh smile with your credit gift, and we gave up all the profit to support your oversea top ups from our own resources. It was a way to remember!
#5 We shared ideas & had fun competing as a Facebook community
We are now 5,500 in our Facebook village. We took quizzes together and personality tests, we talked about wish lists, homesickness, alternative ways to spend holidays and weekends, expat tips and free mobile credit tricks, Migrants Day, different facts from different cultures, food, long-distance relationships, expat challenges, and many many more.
#6 Your feedback has been implemented!
Did you know each feedback is registered and evaluated by the MobileRecharge team? Once collected, it goes into a category. And when an idea is supported by several people, then the team considers implementing it, or investing and negotiating with other partners to meet the feedback.   
For examples, new countries welcome now oversea top ups and new operators have been introduced due to your feedback! The nickname feature in your account that works like a shortcut to a top up purchase is also the result of your suggestion. So,  thank you!
#7 We learned to save time and came up with new features together!
The nickname feature is one of them. Once people started assigning a name to a phone number, all top ups were made directly to: Miguel, dad, Giraud, Darnay, Mama Chike, Xuan, Chen, Baby, She She or My Man, etc.
Friends and family remain friends and family in from photo frames and parties to one's MobileRecharge.com account.
It was implemented in order to skip entering the number we want to top up, digit by digit. So, it saves time and keeps things easy.
#8 Remember the updates to MobileRecharge app?
Before you said "yes" to Updates, we had made some tweaks to the app. We've been together through 9 updates to get closer to for an optimised app.
#9 Videos featuring your stories
Customer's Stories were worth sharing with the world, so we took the narrator's part, and put it all in images. We have even created a special category for the stories to come.
#10 More countries welcome oversea top ups now
11 NEW countries opened gates to top ups from abroad.
In 2014, feedback was still coming about more destinations. So, in 2015, new protocols were signed and MobileRecharge.com started facilitating top ups to 11 more countries worldwide to connect you with your friends and relatives. 
#11 More operators ready to facilitate your oversea top ups
In 2015 we added 57 new operators and expanded our coverage to 11 new countries.
https://blog.mobilerecharge.com/wp-content/uploads/2016/02/11-super-duper-things-weve-been-through-together-in-2015.png
768
1024
Aura Badiu
https://blog.mobilerecharge.com/wp-content/uploads/2013/11/blog.mr_.logo_.png
Aura Badiu
2016-02-18 18:40:07
2018-04-26 12:08:05
11 super duper things we've been through together in 2015 due to oversea top ups with MobileRecharge