How to keep your phone number when moving abroad?
People are moving abroad for love, to work, to run away from a crazy regime, for one year, with pets, with hopes… If it sounds familiar you must be one of them or on the verge of becoming another rebel child of the expat family. Whatever your reason to leave your native country, expat challenges are more or less similar. To spare you the hassle of asking around and getting more questions in return or even unwanted invitations out :) we're focusing today on one of these challenges. Phone tips when relocating abroad! You'll learn how to keep your home mobile going, even if you're moving abroad soon, or if you've already found a nest in a different country.
Why do I need my home phone overseas?
Good question! But once you've wondered about that, you probably need it already without being sure if it's a good idea or not. The truth is most expats need their old number when they return home for a visit. If they keep their home SIM or phone active, they don't need to cancel their service, and can call and get calls anytime they get back to motherland to visit or get some documents they need when moving abroad.
Back to you! An ideal option to keep the old phone number active when moving abroad is to load it online. That way distance won't be an impediment. Plus, you save time, because the process takes less than 1 minute on MobileRecharge.com.
Don't act amazed, please! Another reason why many expats keep their old number is that they got attached of that number. Really! Once we've had it for years, giving it up is like giving up the Facebook profile or throwing away some childhood toys.
Is there 1 unique solution, no matter the country?
Yes! Whatever the country you picked when moving abroad, if you choose a prepaid option with your old local carrier and load it on MobileRecharge.com as often as you need to in order  keep the service active, you're covered. Some local operators require you use the service every 3 months, others less often, depending on your native country.
No contract needed, and a greater advantage is that there are promotions running daily. So even better, right? The online form is as simple as watching soccer on TV or having a sip of coffee.
Another plus is that you can keep your old number activated for your phone Contacts. And you can avoid transferring them on a new phone. Still there, at hand. Literally! :)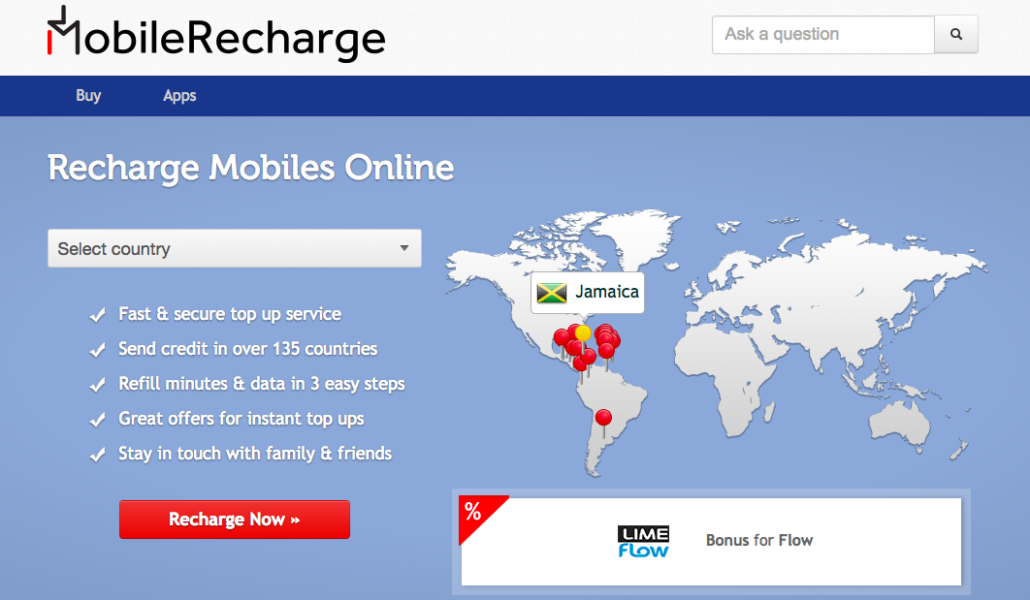 Say you've been using MTN in Nigeria all your life before moving abroad. You can keep your phone number active on MTN network without any activities (voice, data, SMS), for as long as 3 years with their program "Keep my number." But most operators don't have that, and will allow their subscribers several months only.
Moving from Europe to Europe :)
For those of you moving abroad within the EU, keeping the old phone number in the new country is almost a must! Because roaming fees are gone since 2017, and that means you get to receive calls as if you're still a local in your motherland. Consider you can still use your old phone and implicitly your old number. Just make sure you keep it active by loading it online from times to times. MobileRecharge.com is the fastest option. No contract required, just a few minutes if your life, a PayPal account or Visa / Mastercard.
Try the app if you're a proud smartphone user. MobileRecharge app is free to install on any Android or iOS device.
Plus you get daily promotions running in the interface. If you subscribe to the spam-free Newsletter you get more promotions in your inbox.
Moving abroad to Africa, Asia or the USA
In most parts of Africa and Asia (except for Korea or Japan) you can literally use your old phone number. Whether to get phones or call.
If you are moving to the Americas, you can still use your phone if it has the 1900 and 850 MHz bands. Top up is easy as 1-2-3 on MobileRecharge.com or MobileRecharge app, no contract only deals.
I'm American. What are my options?
Many Americans moving abroad like you find it difficult to keep their old phones and numbers.  It's a whole talk on the topic. But it can be simple instead of frustrating! Plans are not an option if you've moving abroad, because you're not going to use them that often, plus the price is high in most cases, except one: Tello.
They have a $5 package to help you "park" your USA phone number while away. Tello Mobile is a great option for vacations, long term travellers, or dual residents. It helps avoid dealing with outrageous roaming bills. You can keep your number for a very low cost, and get instead 100 minutes and unlimited free text for your vacations back to the USA. If you're not a Tello lover yet, you'll need to port in your number and switch providers, true!
What you can do if you have an old carrier you're attached to is go prepaid, and load it online according to the American carrier's requirements, so that they don't cancel your line. You need to ask them how many months you can go without using the service and that includes purchasing credit not only calling. Once you're aware of that, go to MobileRecharge.com whenever you nee to load it. For example, you can top up $5 once every several months, and you can play active. ;)
On MobileRecharge.com you can choose from 15 operators in the USA to top up your phone while traveling or living abroad. It takes seconds on the website or using MobileRecharge.com. Pick your carrier from the online list: ROK Mobile, Lyca Mobile, T-Mobile, AT&T, Verizon, Simple Mobile, Boost, Cricket, MetroPCS, Tracfone, Ultra Mobile, EasyGo, H2O, TerraCom, Red Pocket.
Conclusions!
If you got to the conclusion that you need your home phone active while living or moving abroad, you've got 2 options.
Skip all the hassle the others went through asking around by checking this article.
If you're American moving abroad, you can load your phone on MobileRecharge.com according to the requirements of your USA carrier to avoid their canceling your line.
If you're moving abroad within the European Union, it's really simple as well! Keep your phone number and load it on MobileRecharge.com or from MobileRecharge app in seconds to keep it active and make calls without any roaming constraints. Since roaming fees are gone with the wind, your relatives can also call you as if you are 2 streets away, at their local costs.
If you're from other part of the world, you can use your old phone in most countries in Africa and Asia, except Korea and Japan. Load it online on MobileRecharge.com to keep it active, and watch out for daily promotions.
You can actually go interpersonal too, and load other people's phones with MobileRecharge.com or MobileRecharge app. It can be a relative or a friend who also moved abroad, or someone back home, or the person next door you can spare a ride to the store. ;) Pretty cool, right. Modern times are smart, people!
https://blog.mobilerecharge.com/wp-content/uploads/2018/06/rawpixel-674078-unsplash-1.jpg
2000
3000
Aura Badiu
https://blog.mobilerecharge.com/wp-content/uploads/2013/11/blog.mr_.logo_.png
Aura Badiu
2018-07-18 12:41:29
2018-07-18 14:08:54
How to keep your phone number when moving abroad?