How to save on mobile phone bills for your family abroad
More than 65% of expats claim they are happy with their living standards and jobs according to several reports in the past years. Which explains why so many continue to support people back home. It may not be their duty, but the moral ingredient in love. While there are many solutions to support families "left behind" with money and physical gifts, we'll list some ways to help them save on mobile phone bills.
Like online mobile credit transfers in seconds
Bonuses and discounts for international mobile credit transfers
Virtual Numbers in the country where your relatives live
International opportunities with the Tello Mobile plans
1 minute credit transfers from abroad at the best price and value
OK, the easiest way to help your family overseas save on their local phone bills is by loading their phone numbers online. Data, calling credit, SMS, and more are available via MobileRecharge. It all depends on the local network the number is registered with and what they have available.
That's where you play a most important role. Help your folks save on mobile phone bills by sending them regular top-ups of a minimum $5. Some will also come with a bonus or a discount.
The distance has no impact on the price. Mobile Recharges are instant via MobileRecharge.com or the MobileRecharge app. Btw, the app is free to install on your device.
There's a minimal and competitive processing fee. Such a fee applies to all transfer-of-goods services. So, why not choose one of the best out there. Modesty aside.
FREE EXTRA CREDIT for them on MobileRecharge.com
Definitely the best deal. Every day, MobileRecharge.com hosts different promos for different top-up destinations on the Promotions page. Basically, when you top up a mobile abroad and there's a promo running for that destination, the bonus applies instantly. Only a few promos require the person who receives the credit from you, to claim the bonus.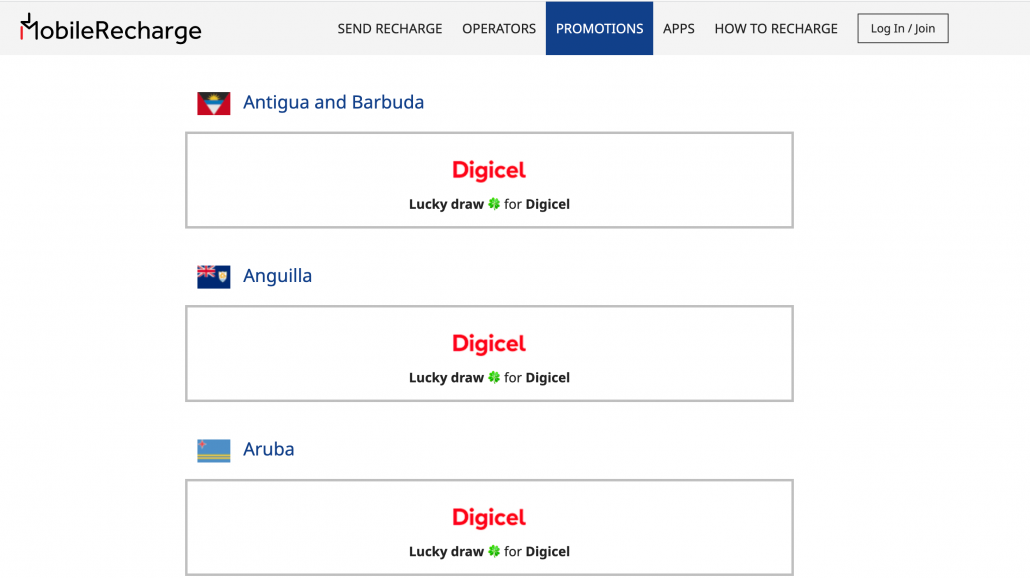 Of course, we're considering some smart notifications for you, but until then, you're welcome to visit the Promotions page as often and don't miss the extra free credit on your top-up. That will help you save on mobile phone bills for your folks abroad, while you spare some good extra dollars or euros for other stuff in your life.
Bonuses can amount to 700% for some destinations. And most common promos are for Latin American countries, the Caribbean, African countries, and some popular destinations in Asia.
FREE CREDIT from you with MobileRecharge app
The MobileRecharge app makes available daily promos too. The same as those on MobileRecharge.com Promotions page. So, if you're an app fan, you'll be able to check the bonus credit for certain destinations every time you use the app.
Special Offers ON in your account with MobileRecharge
The setting is available for both email subscribers and app users. And having it ON in your account, you'll receive bonus notifications by email for international top-ups that may interest you, discount coupons as well to help you save too on your mobile recharges to relatives abroad.
Again, if you're using the MobileRecharge app to send credit, having Special offers ON in your account for your app,  will assure you get notified about the best promos in real time.
Get yourself a Virtual Number: help them save on their international calls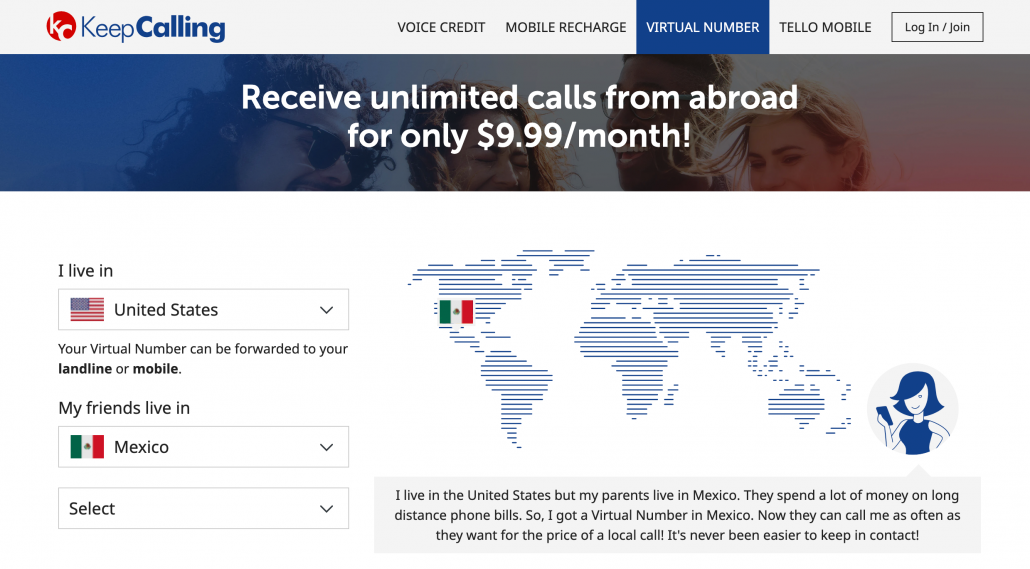 Get yourself a Virtual Number in your motherland and help them call you at their local rates. 
How do Virtual Numbers work? So, first, they are local numbers in certain countries that you can use while living overseas. That will help your family call you abroad at their local costs as if you were 2 streets away. Let's see an example. 
You are a Mexican living in the USA, with family still in Mexico. On KeepCalling.com you can get a Virtual Number in Mexico for $9.9 a month. Your folks can call you on that number as if you're living close by in the same town. Does it make sense? 
Call them: unlimited calls from the USA with Tello Mobile
If you live in the USA and you need international calls included in your low-budget US plan, try Tello Mobile.
They have the best value US-based phone plans if you were to ask us, with international minutes included to over 60 countries. Not only can you customize the plan with any mix of minutes, SMS, and DATA, but they also have no contract and super low prices.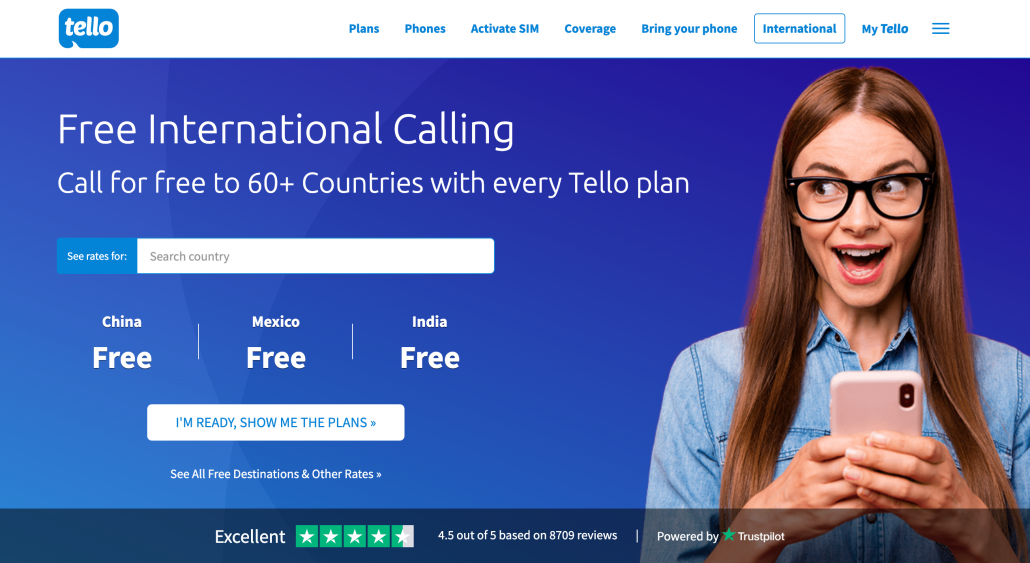 Here's an example. If you have relatives in China, you can get a…
5GB Tello Plan that also includes international minutes to China, unlimited domestic minutes within the USA and unlimited texts at ONLY  $19/month. 
If you have relatives in Mexico, the same plan model applies 5GB +  international minutes to Mexico + unlimited US minutes + unlimited US texts = ONLY  $19/month.