How to send credit to your parents' mobiles from abroad
NASA has discovered 7 Earth-like planets orbiting a star 40 light-years away. Before you decide if you're ready to pack and go to spend your retirement there, you may still need to be helpful around. In case you live abroad, not light years away, but kilometres away from your motherland and family, you probably know you can send them mobile credit, no matter where you live now.
If you live abroad and you'd like to know more about how you can send credit to a mobile abroad, say, your parents' mobiles back home, here is a brief guide.
1. First, make yourself comfortable!
That has different meanings. Make yourself a coffee if it's morning, or take your snack out if you're on the bus home from work, and it's allowed. In the later case, if you're commuting, it's probably the best you use the MobileRecharge app to make your international top up. Of course, that implies you have a smartphone and 3G or 4G or WiFi.
2. Go to MobileRecharge.com, or get MobileRecharge app for FREE
There are two ways you can send credit to a mobile abroad. On the website if you are a desktop fan, or you're having your coffee in front of your laptop at a coffee shop or having a snack at home.
If you prefer to send credit to a mobile abroad on the go, you better go for MobileRecharge app. It is available on App Store and GooglePlay, and it is free to install on your Android or iOS device.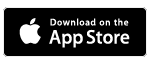 3. Open an account. Contract-free!
It costs nothing to open an account on MobileRecharge.com.
Add whatever personal information you consider necessary, check the box "Get offers" if you want big Bonus notifications in your Inbox. Anyway, your info is safe with us. So, you're 3 clicks away to send credit to a mobile abroad.
4. Fill in the online form in seconds
Both the website and the app are so intuitive that you only need to go with the flow. So, once you are logged into the MobileRecharge app or MobileRechare.com account, follow the steps intuitively. It's easy and it takes just few seconds to pick the country where your parents live, choose the operator of their prepaid phone number and enter their number. Double check, double check to avoid making a gift to someone you don't know!
5. Pay safely
Payment is flexible. One can pay with any major card or Paypal. The currency of your bank account is not important. You can pay with any currency, but you'll have the values of your transactions in the currency you've picked when you opened your account.
What is most important is that MobileRecharge.com is certified by several authorities that guarantee safe online payments: TRUSTe, Verified & Certified, etc. So, no worries about getting ripped off while shopping online. This is Science Fiction with us.
6. Watch out for PROMOTIONS
They come and go daily, and bonuses on your top up may amount up to 700% extra credit. That's a lot, right? So, you can visit the Promotions page on the website, or become a Facebook fan of MobileRecharge.com expat community page. If you are a smartphone user and have the app on your phone, you already have the offers running there whether you want or not…
Congrats! You made it! 
In a nutshel
You live abroad and your parents would be glad to avoid the hassle when adding mobile credit to their phones. So, here is the best option to do it for them, and spare them of all the trouble.
Go to MobileRecharge.com, open a free account and take few seconds to pick the country and operator of your parents phone, enter their prepaid number and make the payment safely and quickly
Or, open an account on the website and then install MobileRecharge app. The rest follows easily!
https://blog.mobilerecharge.com/wp-content/uploads/2017/02/1-MobileRecharge.png
321
845
Aura Badiu
https://blog.mobilerecharge.com/wp-content/uploads/2013/11/blog.mr_.logo_.png
Aura Badiu
2017-02-24 15:57:38
2018-04-26 12:07:55
How to send credit to your parents' mobiles from abroad