How to send Sony LIV gift card to your Indian folks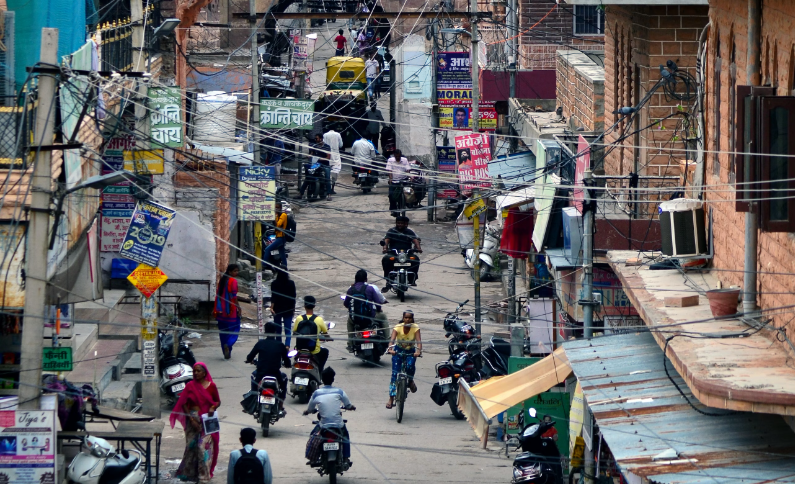 Hey there, movie buffs! You know, Indians like you can't resist a good flick. Well, guess what? On MobileRecharge.com, if you're an Indian living abroad, you can hook up your folks back home with a Sony LIV gift card, as well as PVR balance.
Many consider it a perfect option for supporting one's family in India, or surprising their Desi pals with a last-minute gift that's as easy as pie.
Wondering how to snag a Sony Liv gift card? Or load up on PVR balance for someone in India? We're spilling the beans on how you can cash in those gift cards faster than you can say "popcorn," right in India.
Take these steps:
Set up a free account on MobileRecharge.com or the MobileRecharge app (totally free to install!).
Head over to the GIFT CARDS for INDIA section.
Bag a Sony LIV gift card by giving the logo a tap and punching in your desired value.
Click 'Recharge' to shoot over the gift card using the number you've popped in.
Seal the deal safely using your credit card or PayPal account – no worries!
Boom! An SMS pops up on the person's phone in India, and all they have to do is redeem the goodness by following those easy-peasy instructions. Smooth sailing!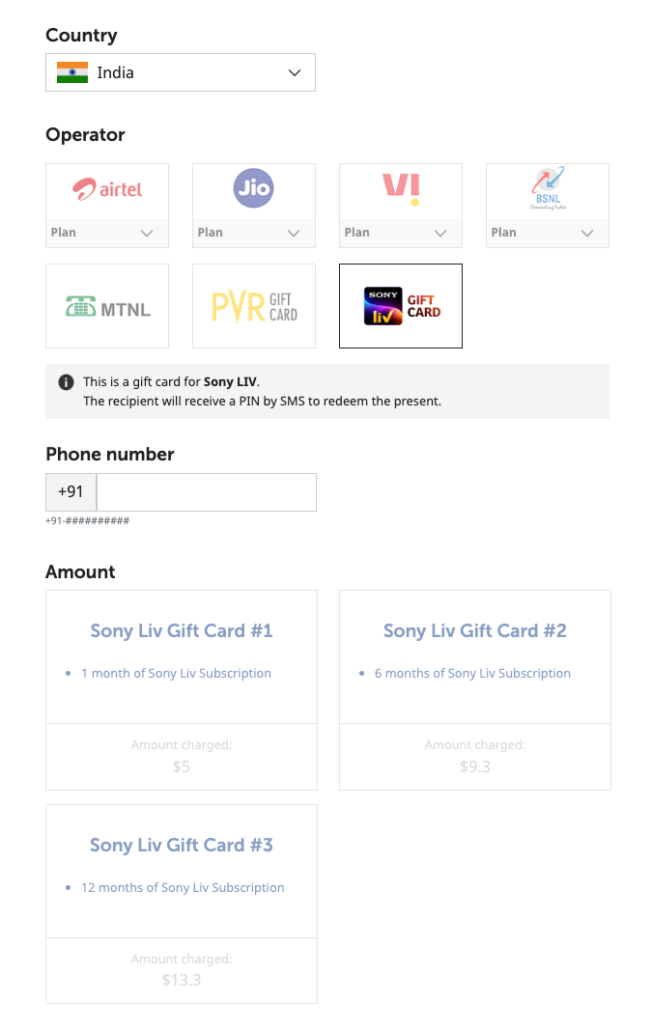 How to redeem the Sony LIV balance you've sent
Once you complete your order on MobileRecharge.com, they'll get a PIN and a "ping!" in their SMS. All they need to do is follow the easy instructions to unlock the treasure. No need to send your buddy a secret agent message about the gift card – let's keep the excitement on your end.
You can send gift cards to India, wherever you live in the world: Sony LIV streaming balance or a PVR  PIN.
They can be gifts or your regular support.
Sending it takes just a couple of seconds.
The receiver in India gets an SMS to redeem the balance. It's seriously as simple as it gets!
More about PVR gifts:
Besides gift cards, you can top up Indian phone numbers from a distance in a minute, on MobileRecharge.com. All major operators are available, and you can choose plans, combos, or only prepaid calling credit.