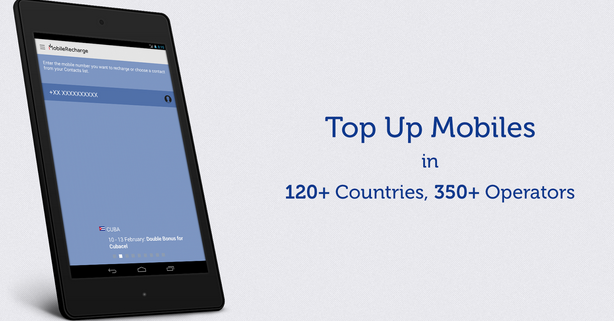 MobileRecharge app for Spanish speakers now ready for iOS and Android devices
Most apps on the Android and iOS market are in English, which makes them accessible for many people around the world who use a smartphone. Yet, for those interested to use an app in their native language, the app market is highly limited.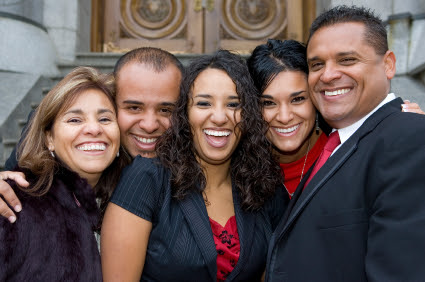 The good news is that more and more app providers have started to create apps in different languages since they understand that many smartphone fans appreciate an app in their native language to feel safer and use it faster and easily.
MobileRecharge is one of those teams and brands who worked on this. So, Spanish speaking expats who own an iOS or Android smartphone can now use MobileRecharge app in Spanish to send mobile credit abroad.
This app for Spanish speakers has been been 100% developed as a result of feedback from MobileRecharge.com fans, many of whom are expats. They prefer to top up a mobile in their native country, or even their own mobile online, from their smartphone. And since it's now available in Spanish, that makes it easier to use all its functionalities without any language barrier, without any doubt or hindrance.
MobileRecharge app for Spanish speakers is similar to the English version, and has all options available on the website, MobileRecharge.com, which is also ready to use in Spanish for all Hispnic worldwide.
The app is free to install from App Store or Play Store on any iPhone, iPad and even iPod Touch, as well as any Android phone like Samsung, Motorola, HTC, Sony, LG, Google Nexus, etc. The app has all the functionalities and features of the website. Making a top using the app is as easy as sending credit from the website. It takes less than 1 minute.


If you ever looked "Aplicaciones móviles para recargar moviles" should try MobileRecharge, because the app has been created from scratch by MobileRecharge.com based on customer feedback. This makes it highly practical from a consumer's end point. Plus, it has already been tested by its new fans, and older customers.
Most of those who use the app refill their relatives' phones abroad. Some use it to support their family and friends regularly with mobile credit for their local calls a swell as for international ones. Many try not to miss the regular promotions since these bring more than 100% Bonus credit automatically, as we conclude from their reviews on such platforms as Trustpilot.com. On the other hand, there are many people who send mobile credit as a last minute gift.
There is also a large number who top up their own mobiles for at least 2 reasons:
-Instead of going to the store, they top up online because it is the easier and saves them time and money
-They live temporarily in some other country or travel a lot and use local SIMs they find easy to recharge online
MobileRecharge app for iOS has just recently been launched in Spanish due to the a strong feedback from the Spanish speaking users. 11,500 people have installed it on their iOS device. It has already been downloaded 25,000 times for Android devices, which makes it one of the most popular ones of its kind.
MobileRecharge app has been conceived for people interested in international mobile top ups made-easy, especially expats looking for the lowest processing fees possible that would allow them to top up mobiles of their families and friends back home, without getting worried about the bill.  
The app is working well with good WiFi, 3G or 4G Internet. It takes less than 1 minute to place the order, and regularly less for the top up to reach the destination number in some other country. One needs to fill in a short form with details on the mobile number recharged. These include number, operator, country, value.
The app is now heavily used by Hispanic or Latino expats due to the Spanish interfaces. But it is also favored by fully residents in the USA, Canada, Australia, India and other parts of the world who top up their own mobiles online or help their older parents with that.  
Over 11,500 people have already downloaded MobileRecharge app for iOS, and 25.000 the Android version. The app is rated 4 to 5 stars on app review platforms, which is a great scoring.
MobileRecharge app makes available all benefits of a website like MobileRecharge.com in one simple app: Daily Offers running on and on, phone Contacts automatically imported in the app interface, FAQ, recharge history, invoice history, direct access to one's account, different settings like a shortcut to a number recharged using a nickname, etc. More details can be found on App Store: https://itunes.apple.com/ro/app/mobilerecharge-top-up-mobiles/id946046304?mt=8
Advantages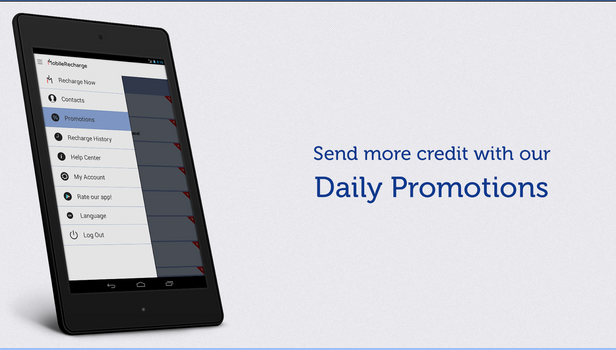 Within a world with almost 700 million Apple users and 1.9 billion Android devices only in 2014 (according to a quora.com article), MobileRecharge app for iOS and Android satisfies 5 basic needs:
-The app facilitates top ups on the go and online; and an online purchase is unbeatable when it comes to saving money and time
-The app is an alternative to money transfers; especially helpful when money sent is used to buy credit for local calls
-The top up with MobileRecharge app is instant, while the money transfer service can take few hours and even 1-2 days
–No contract is needed
-All invoices are available in the online account
-There are shortcuts to sending a top up; by assigning a nick name to a phone number recharged makes it available for future refills, whithout the need to enter the number again and again.
-Changes on the initial account settings are possible without paying anything extra, and customers are treated the best way possible since MobileRecharge.com makes customer satisfaction a priority.
Extras
Extras include a free SMS. This is valid only for those who send their top up to Mexico or Cuba. The SMS is 100% private, of course, and allows the sender to notify the relative abroad. In case the top up is a gift, this SMS can be a birthday wish, joyful congrats, an encouragement of any kind or any similar message.
Are you already a MobileRecharge.com user?
Existing customers who already have an account on MobileRecharge.com and want to try the app, need to go to App Store, install MobileRecharge app on their iOS device ("Sign in") and fill in the email and password already registered when opening the account.
Those who use MobileRecharge app can make the top up from anywhere in the world to any of the country in the dropdown list of destinations available so far: http://mobilerecharge.com/buy/mobile_recharge
Any currency is accepted as long as one makes the payment using paypal or any major card like Visa, American Express, JCB, Mastercard and Discover.
I want to try it! :)
To try MobileRecharge app, one needs to install it from App Store and follow some easy steps in order to set an account ("Create an account"). The first time one uses the app, one needs to enter the email address and the password registered when opening the account.
Wrap up
Spanish speaking expats who own an iOS or Android smartphone can now use MobileRecharge app in Spanish to send mobile credit abroad.
MobileRecharge app is thus a solution for anyone, whether expat or resident, who needs to send credit to a mobile online in less than 1 minute without any hassle or even on the go. At present one can send credit to mobiles in over 120 countries, and choose from a list of more than 350 mobile operators, including Airtel, Claro, Cubacel, Digicel, Lime, Movistar, MTN, Orange, Telcel, Tigo and many more.
https://blog.mobilerecharge.com/wp-content/uploads/2015/10/MR_app1-e1444125528653.png
343
614
Aura Badiu
https://blog.mobilerecharge.com/wp-content/uploads/2013/11/blog.mr_.logo_.png
Aura Badiu
2015-10-06 13:24:29
2018-04-26 12:08:10
MobileRecharge app for Spanish speakers now ready for iOS and Android devices