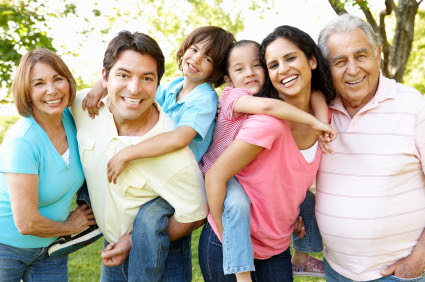 5 ways to help your family in Cuba: Cubacel Double Bonus, online gifts & many more
There is no secret that those who left Cuba for a life with more opportunities in the USA or other parts of the world,  became the financial muscle behind their Cuban family remaining behind. Anyone who's been in those shoes knows how important homeland and people close to your heart become when you're far away and struggling to adapt to what's new. Memories about family habits or talks, childhood friends or places of one's youth pop in.
And then the inevitable question bumps in: "How can I help them? How can I return the beautiful gifts I've got from them?" And we're not talking here about salsa and cha cha cha… but education, beautiful skills, the laughter when only a child and so on.
Giving something back
The love for the Cuban homeland grows bigger when you have the chance to be exotic in another world, and compare yourself and others! Giving something back to those nearest and dearest who left a heart print to your life so far, those familiar faces of your past, seems natural and strong. Especially when you're doing finer than expected, you're far away and missing all your family habits or talks, childhood friends or places of one's youth. That context is a bomb for love.
Here are just few things at hand you can support them with, and make their life a little easier despite the distance that keeps you apart:
1. Send different goods to Cuba
According to occasion and need there are plenty of offers online as an alternative to the classic post office service. From flowers or baskets of goodies on someone's birthday to local prepaid vouchers for different products and different contexts, they are all on the web waiting for you. Just browse for "voucher" and the gift you're interested in, and you'll find a way. On a brief  search, we found flora2000.com for flowers, for example.
Or you may want to stick to the classic way of sending packages, parcels. Then, Cubans online talk confidently about DHL as a serious courier. Some also suggest Envioregalos.com too.
2. Send mobile credit
Take it as an easier alternative to direct cash. It means you can top up a mobile in Cuba wherever you live outside the mother country, with credit for Cubacel calls. And if you're lucky, you may benefit from the regular promotions on MobileRecharge.com, when the amount you send is doubled.
The biggest advantage is that it's instant, and safe, and the transaction is simple. It takes about 1 minute to fulfill the order. If you have a smartphone you can even send a recharge on the go using the MobileRecharge app.
Actually, between October 21-24, everyone who sends a top up to a Cubacel mobile in Cuba sends double the amount, that is 100% Bonus or free extra credit. So one sends more, while paying the for a lower recharge. Now, the easy thing is that PayPal is accepted, which makes any transaction piece of cake.
Many choose this option as a gift, or a long-distance way to support communication of their family in Cuba. There is already a tradition on MobileRecharge.com to launch frequent Doble Bono promotions.
3. Money transfer
There are many options and services to transfer money from the States to Cuba. On forums Western Union seems to be listed as the most popular, but on a quick browsing it's obviously there are other providers too. It's worth comparing.
Talking about comparisons, a money transfer is more a complicated transaction if compared to a mobile recharge. Plus, it takes hours to reach the beneficiary and the sender has no control how that money will then be spent. Also, they are usually kind of expensive, and are worth if larger amounts are sent.
4. Buy their flight tickets
Relatives or friends from Cuba may want to visit you for at least 3 honest reasons: to hug you offline and catch up with your stories, have a Cubata with you and cook together, or just visit the USA. Yet, they may not have the possibility and simple Math on the income-outcome ratio can prove it right. Whatever the reason, you can invest in happiness. Flying.com is a courageous brand, pretty new on the market, but well established due to the experience of the company behind.
5. Support the family business
Anyone can do that from the distance. If the business is online as well it's easier. This means, one can contribute by paying for ads, or working to optimize the website and applying other marketing strategies available online, whether free or not.
This type of family business are usually growing over year, and they can remain innovative, while somehow contradicting the logic of the capital markets.
Everybody is good at something, and when a new trained vision like yours meets the skills or the tradition of your family back home, something interesting may come out. Give it a try, make it online. there are so many tutorials teaching you the abc of branding and showing up to the right people. Good luck!
What do I choose?
You can start with those solutions at hand or inevitable: use Christmas to buy their tickets to the USA as a gift, or send a small mobile recharge to try the service, and see how it works for them.
https://blog.mobilerecharge.com/wp-content/uploads/2014/10/family_cuba_2.jpg
282
425
Aura Badiu
https://blog.mobilerecharge.com/wp-content/uploads/2013/11/blog.mr_.logo_.png
Aura Badiu
2014-10-21 19:53:10
2019-03-13 18:48:49
5 ways to help your family in Cuba: Cubacel Double Bonus, online gifts & many more