How to use PayPal to send mobile credit abroad to your friends or family
Are you one of the expats who prefers PayPal for your online purchases? Maybe because it's easier for you to pay from one account only, or you want to avoid entering all your card details on each transaction and different websites, or maybe because you are an eBay fan? Whatever the reason, for those like you, MobileRecharge.com facilitates mobile credit transfers using PayPal too, besides all major cards. It takes less than 1 minute.
Say, you already have a free account on MobileRecharge.com and plenty of nice people back home you'd send some mobile credit for data, local calls or international calls to you. Go ahead, log in and check the PayPal corner in your account. It's simple and hippie! 
If you are a first time user with MobileRecharge.com, welcome! Take 1 minute at most and open an account right now.  
Once logged into your account, no need for eagle eye mode. Just relax and follow these easy peasy steps.
#1 Pick a number from your history or click the RED BUTTON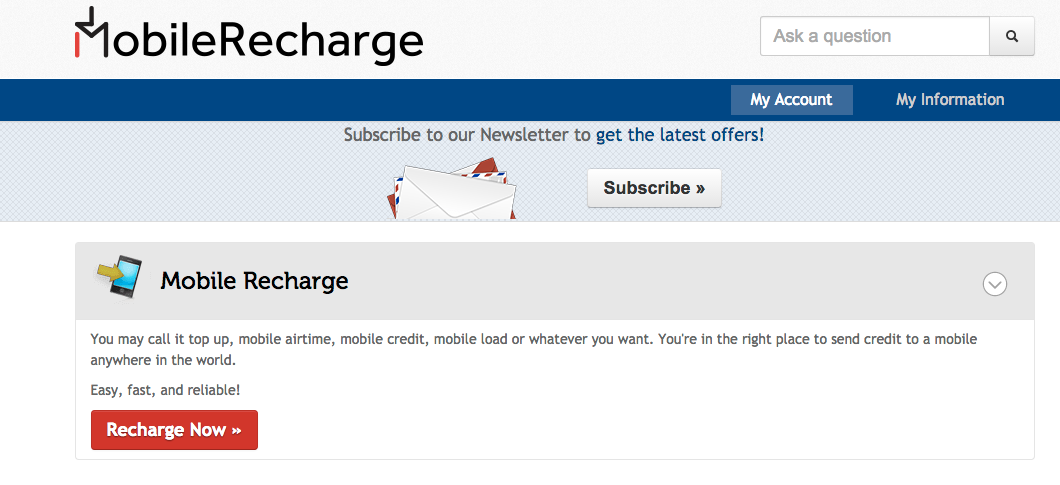 #2 Press "Continue"
Down the ordering page, you'll see a red-nose button :) reading "Continue" Before you press that, make sure you've filled all the top up details correctly: the country where you want to send the credit, the operator, the phone number of the mobile you want to top up, the value you want to send. All good? Move on. Now you can press Continue to get to the payment pool.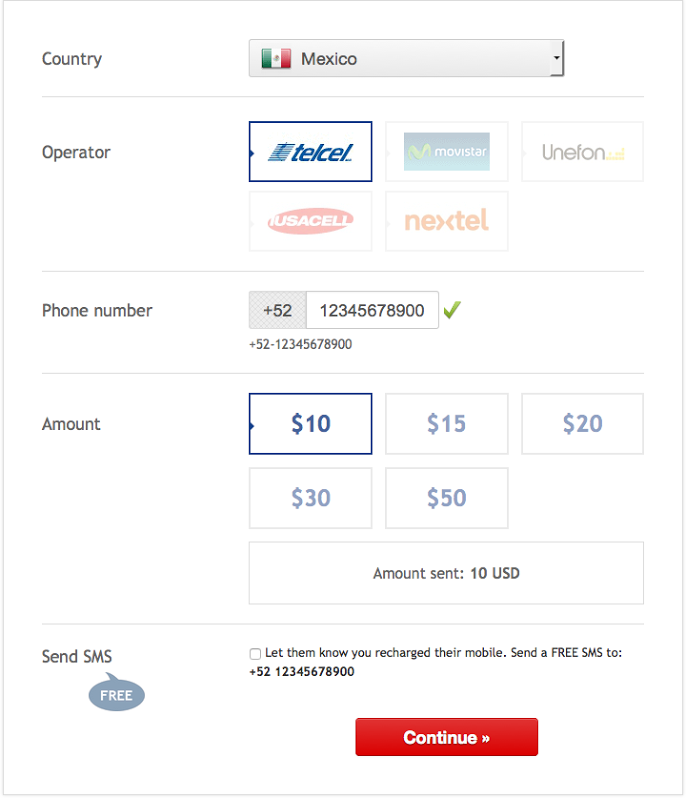 #3 Choose PayPal in the Payment Methods section
Don't skip a recheck of your your top up destination details. If you have a coupon from a Facebook contest or one you got on your email as a gift, enter that in the coupon section. Next, look a bit down on that page and click on PayPal icon, right side in the Payment Methods section. Ready? Great!
Press "Place order" and you'll be redirected to the PayPal website. Now, you're in the secret chamber, all by yourself. Log in to your PayPal account with the username and password you and your God know. :)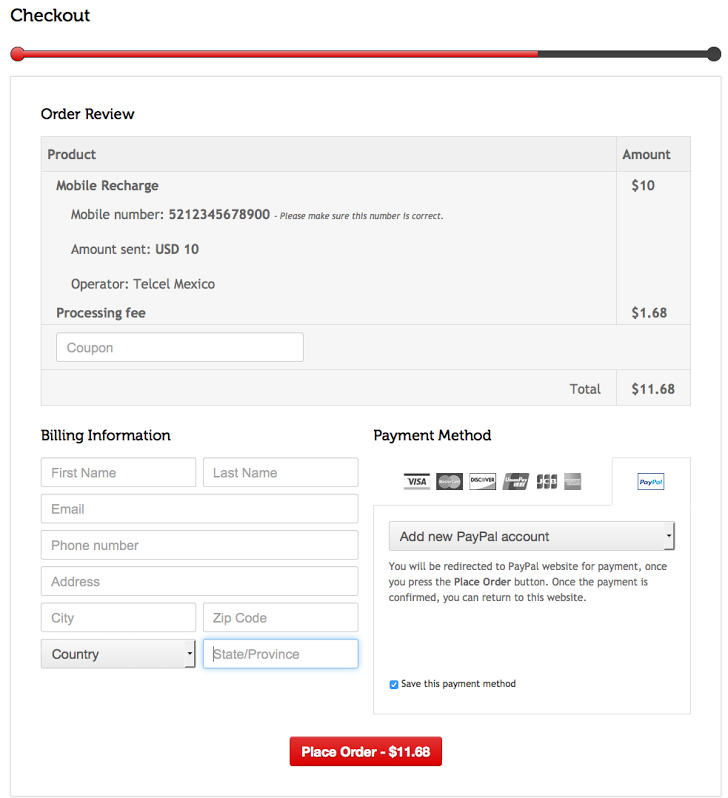 Follow the directions, PayPal traffic is elegant and not at all busy. Congrats, you've made your first PayPal online top up on MobileRecharge.com just like any eBay fan.  
All in all in grandma's terms
To send credit from one country to another with MobileRecharge.com, you need turn on your PC, laptop or click on the MobileRecharge app icon on your smartphone. And log in to an old or new account.
Next. follow the basic steps: Recharge Now – PayPal – Place order – enter PayPal username & password. Voila!
https://blog.mobilerecharge.com/wp-content/uploads/2016/04/How-to-use-PayPal-to-send-mobile-credit-abroad-to-your-friends-or-family.png
768
1024
Aura Badiu
https://blog.mobilerecharge.com/wp-content/uploads/2013/11/blog.mr_.logo_.png
Aura Badiu
2016-04-05 09:42:45
2018-04-26 12:08:04
How to use PayPal to send mobile credit abroad to your friends or family