15 ways a smartphone changed your life as an expat
There are 2.08 billion smartphone users expected in 2016 in the world according to Statista.com out of a total population of 7.4 billion people worldwide.
Have you ever wondered what would life be without a phone? How about a smartphone? Challenge accepted, let's get conscious! We'll push the limits of the brain thinking in which way the smartphone in the pocket changed life abroad.
Besides calling, smartphones introduced a whole range of new functions that ease or sometimes complicate our lives. Smartphones actually integrated functions that we could activate using multiple other gadgets.
#1 Pocket Internet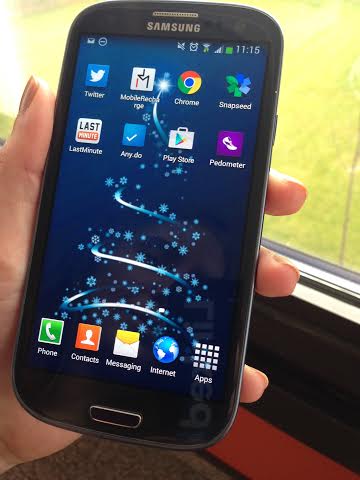 Knowledge is in the air!
You have now the Internet and the whole human knowledge at your fingertip. What's left to know now is where or how to find the right piece of information at the right time, in the maze of glorious data.
Remember? Once you had an old generation phone, Internet at home or in bar next door, just like a library few bus stops away, and you had to clinch to your question until you got to the hot spot. Now it's all hot! The smartphone is in your pocket ready for WiFi or addicted to 3G, next to your heroic wallet. Pocket money and pocket Internet!
#2 Sending mobile credit in an instant
There were times when you needed to go to the store and load your phone, or buy a calling card. That's outdated, as you may know.
Imagine you need a last minute gift and you need to send it abroad. Wow! Go search for something, choose, buy, wrap, go to the post office and fill in forms. Wow! Many choose to send mobile credit not only because it takes 1 minute, but also because you cannot go wrong. Everyone needs calling, SMS or data credit, right?
Secondly, as you know better, many expats support their families back home with mobile credit because this is money that can be controlled somehow. You know exactly where it goes.
Thirdly, the online top up abroad brings huge Bonuses daily. Especially for Latin America, African countries, Vietnam, and the Caribbean.
#3 No need to carry objects with you
You need a lantern on New Year's Eve or when you go in the attic at night, you have it on your smartphone! It's a boy, it's a girl, it's an app! Voila! :)
The same way, you don't need a pocket thermometer when you have a temperature software on your smartphone. Or a leveler for your measuring. Accuracy is a controversy, but things are evolving every day, so I wouldn't worry.
#4 Free tools
Many tools we mentioned on #3 have an app equivalent. And many times these apps are free. Simple math leads to free thermometer, free maps, free guitar tuners, you name it…  
All these object substitutes we talked about at #3 have a sister app in App Store or Play Store.
#5 More independence. Less personal specialists in your life
Let's face it, with so many specialised articles, statistics and websites, online specialists, YouTube tutorials, and online psychologists or medical helps, we get to see the specialist when we already have an idea what we need from him/her.
With today's smartphone technology, telemedicine and telehealth apps are dramatically making healthcare more convenient; you can "see" a doctor in a sec and even have him/her prescribe you a receipt.
#6 Go to school on your smartphone
Let me mention only the YouTube tutorials that can give you all the guidelines you need for any personal or professional project. Plus, since it's interactive, it is even more flexible than a time-bound class at school. No age boundary, no social background prejudices, no money. Free schooling at home with great specialists worldwide! Isn't that top notch?

#7 No hassle about photos & videos 
One of the greatest advantages, as you well know, is taking pics with your smartphone and skip going to the studio to print them on paper, which is extra money.
If you need to take one step further, you can edit the photos, make a collage, add a filter for a certain effect. One more step? Get a gif app like GifBoom and start making 1 minute gifs for fun, or your son's school project.
One more step? Videos! Yes, if you have a good camera, there is no constraint. Many documentary film courses recommend you start with an iOS or high pixel Android device for your first footage. I've even seen videos shoot with an iOS and projected on the big screen, without anyone knowing the backstage secrets.
#8 New use phone cards & the lowest rates on international calls
Phone cards are old fashioned and expensive. If they are not expensive on the shelf, so to say, they will be in your invoice. By the way, be careful about the hidden fees. So, phone cards are outdated, and now virtual phone card services are the Hollywood stars. But do you know why?
Take PhoneClub.com for example, a service that dropped most of its profit to offer the most affordable rates on the global market. It works on VoIP, and they have an app for Android and iOS. That allows the user to call their platform and they call the person abroad for you. Technically speaking! That's the mechanism behind a very cheap and complicated system, called VoIP.
In reality, of course, you make a direct phone call just like a local call, using your smartphone Contacts.
#9 Online banking
Online banking within an app allows you not only to pay all your bills while having your coffee break, but also to check your balance, get notified of certain transactions, and even load your local phone.

#10 Free maps
Already mentioned that, but who wouldn't mention Google Maps when it comes to saving maps, time and have almost the best road guide. Most accurate, ready for your road trip, and most importantly free.
#11 Airplane tickets
Scan your boarding pass and you're ready to go in. That's one thing dedicated to smartphones. This way you would not get scared in Munich airport when the ticketing lady from your air company does not appear in time or at least on time, or anytime…  
#12 Facebook
No comment.
#13 Can you iRead?
Using iBook gets you any book downloaded in short time. I you're a commuter who don't care about hard back books, then you can use your smartphone as if you had a Kindle, minus the Kindle in your luggage. :)  
#14 Booking online
I'll do it now, the moment we're speaking. The apps allow you to make a reservation in less than 1 minute. Think about tickets at the theatre, cinema, yoga, gym, you name it.  
#15 Goodbye to the letters and stamps!
Those who are nostalgic after those times when postcards were a way to be remembered or to win someone's heart I'll say this: "No one stops you from doing that. Post office is not dead."
But on the other hand, not all letters are top sensitive or touchy. If we want to write an official letter, it will be easier to use the email function on our smartphone to avoid bad handwriting or typos. It's also easier to store if the info is precious.
We want to write a short email message on the train maybe because our mind is captivated by a thought, the smartphone is there. And if one has no 3G, 4G or WiFi access, no problem. Type it in the Notes section and then use Copy-Paste to send it.    
SciFi-like WARNING
Welcome to Smartland, where tech goodies are sweet if consumed appropriately! A land where objects turned into apps, mobile credit is sent from country to country in few seconds, tickets are bought and checked by machines! Old generation phones are going extinct. How would you like to spend your time?
https://blog.mobilerecharge.com/wp-content/uploads/2016/03/15-ways-a-smartphone-changed-your-life-as-an-expat-1.png
768
1024
Aura Badiu
https://blog.mobilerecharge.com/wp-content/uploads/2013/11/blog.mr_.logo_.png
Aura Badiu
2016-03-31 17:32:00
2018-04-26 12:08:04
15 ways a smartphone changed your life as an expat