Why everybody wants to be Cuban this week & get the Biggest Cubacel Bonus in 2016
You have no idea how many people envy you this week for being a Cuban abroad! Not for the Jewel of the Nile in your safe :), your good-humor family or Latino spirit this time. But for the 60 CUC and 90 CUC bonuses that add up automatically to the mobile recharge amount you'll send to Cuba via MobileRecharge.com.
That's right! This is the latest news. This is a NEW promotion available on MobileRecharge.com only. All top ups to a Cubacel mobile between April 11 – 15 get up to 150 extra CUC. This is the best Cubacel Bonus in 2016 so far, so here are 4 reasons that make us appreciate it and call top notch. 
#1 MORE is MORE: 60 and 90 CUC de Bono 
Doble Bono fans and 30 CUC Bonus fans have now the chance to send free 60 CUC and 90 CUC! Let's stop now and take a deep breath! This year, this is the best offer on the market so far!
60 CUC Bonus apply when you top up 40 CUC, and 90 CUC Bonus for top ups of 60 CUC before Friday, April 15, 2016.
Top ups of 40 CUC or more will be divided into 2 or 3 separate top ups, so that you receive the maximum bonus possible. The recharges may arrive a few minutes apart. So, no worries! :)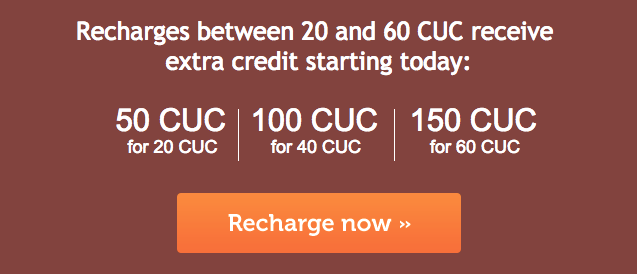 #2 FREE
domestic and international calls for family in Cuba
Your friends and family in Cuba have more than 1 month to spend the Bonus. It is available until May 31, and that's plenty of time!
But the best part is that the Cubacel mobile credit can be used not only for local calls, SMS and MMS, but also for international calls and texting. That gives them the possibility to contact you back.
#3 Custom Bonus that works for you & your family
Say you want to stick to the 30 CUC Bonus for economical reasons, or any strange motif that makes you a hard-to-anticipate personality. No problem, that's still possible for lower amounts like 20 CUC orders. But this time, you have two more options when it comes to picking the amount you want to send to Cuba as mobile credit.
#4  ONE WEEK of pure Bonus
Online FREE stuff up for grab is available not for 1, 2 or 3 days, but a whole week. Between April 11-15, anyone who has a free account on MobileRecharge.com can top up a mobile in Cuba from the longest distance possible and a maximum of 90 CUC bonus will apply automatically with no extra costs.
#5 PayPal accepted too
Besides all major credit and debit cards, PayPal is also accepted. As discussed in this article, many prefer PayPal over direct payment. Everyone is welcome on MobileRecharge.com, no matter their ethnic origin, personal habits and economic preferences.

#6 Currency is no excuse
No matter where you live, all Cubans are welcome to join this promotion! Pay with your card, no matter the currency, the transaction will convert your card's currency in the currency of your account with MobileRecharge.com. OK? :) No excuse not to enroll in the top up givers camp for Cuba!
#7 Free Cubacel credit for your regular gift
There is NO need to hunt any prize or coupon, share a post on Facebook, or answer a question. You just need to do what you usually do: top up a mobile in Cuba with a minimum of $20 and you automatically get a gift for the gift you send to someone in Cuba.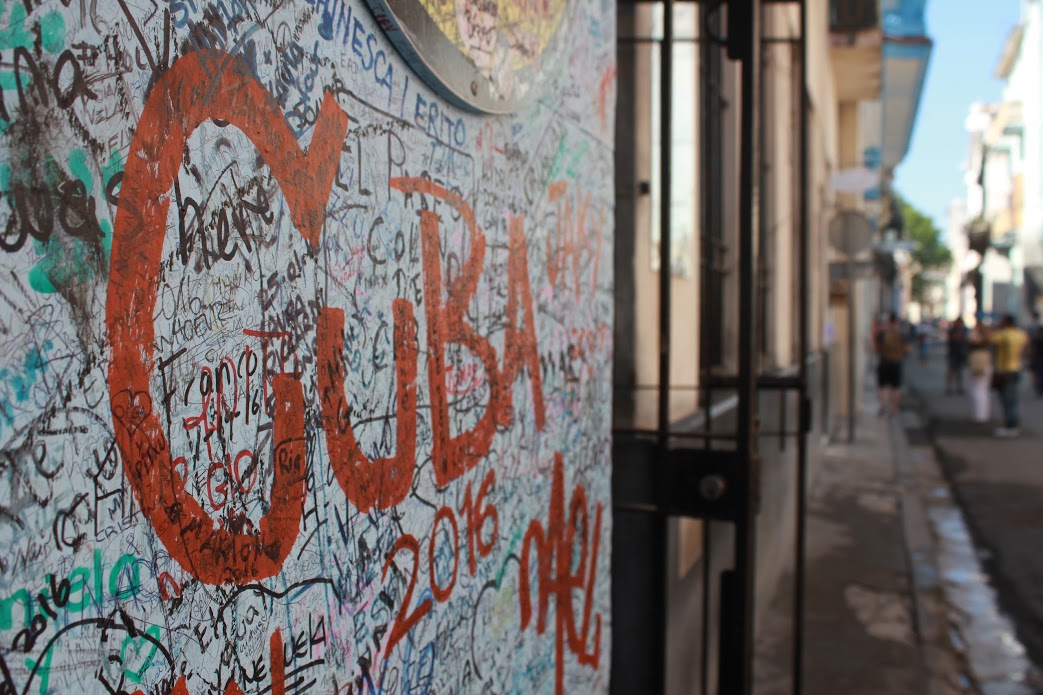 Ready, steady, top up!
This is not a Limited Offer in terms of volume. You have one week to decide. Your friends or relatives can receive 30 CUC, 60 CUC, 90 CUC for free in addition to your initial amount. And they can use the credit for local and international calls, SMS, and MMS
Steps are simple:
Make sure you have a free account on MobileRecharge.com

Go to the online ordering form and place an order of 20 CUC, 40 CUC or 60 CUC.

Check all data once again, write a free sms too, and press Recharge Now to proceed to payment.
https://blog.mobilerecharge.com/wp-content/uploads/2016/04/Why-do-many-envy-Cubans-this-week-1.png
768
1024
Aura Badiu
https://blog.mobilerecharge.com/wp-content/uploads/2013/11/blog.mr_.logo_.png
Aura Badiu
2016-04-11 15:50:03
2019-03-13 18:44:59
Why everybody wants to be Cuban this week & get the Biggest Cubacel Bonus in 2016