Why people choose MobileRecharge.com over other providers
Every 2 seconds someone new joins MobileRecharge.com. So by now, we kind of figured it out pretty well why people choose this top up service for international recharges instead of other providers, who seem more or less the same… but are not :)
If you ever wondered why certain services are so likable and others so lousy… the answer is simple. On the one hand there's indifference, on the other attention and kindness. If these arms separate friends from strangers in your sweet routine, the same arms make services be cool or, to the other extreme, rusty. Think of some names of brands you use or avoid. What do you like about them, what don't you like about them?
Let's examine closer what exactly makes some services be the best pals in the huge variety of the current competitive market. We'll take MobileRecahrge.com as an example, since data is more accessible for us.
If you've been our fan for a while, you already know why MobileRecharge.com scores so high. But if you're new to the service you may find this useful.
We value your feedback
Remember when certain websites ask for your feedback? Did you ever wonder what happens next? What mincer takes over your idea?
MobileRecharge.com collects feedback though Customer Service, social media channels, phone and email surveys. It comes natural… We are where you are, and listen to your suggestions 24/7. Then we make a list with all these ideas, and according to the type of idea we hand it over to the Telecom team in charge with pricing and negotiation, IT department for some technical tweaks, our PR team for anything related to communication and so on.
Of course, we vote with pros and cons over your idea. :) And we are thankful. Finally, you have the power to optimize an app, a website, or a service… eventually not only your experience, but other's too. Pretty cool, right? From scratch to a global tool, you can be part of it all.
And so, we have optimized the service to suit you like a glove… a plastic glove, the closest to the skin.
Everybody says it's fast… or instant
The mobile credit transfer from the MobileRecharge.com account to the mobile abroad is instant.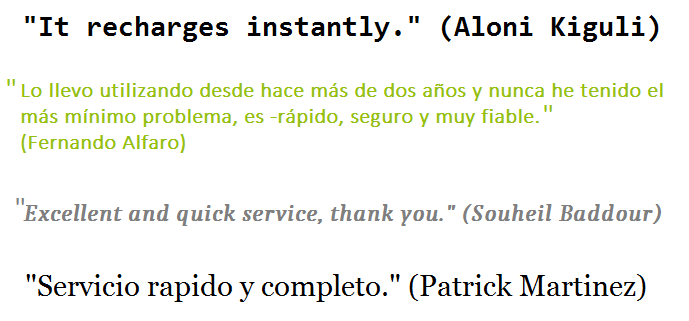 Fans of MobileRecharge.com post their reviews on review websites like Trustpilot.com. They said they made the purchase due to "faster processing."
Everybody says it's easy
No doubt about it, MobileRecharge.com is a mobile friendly and intuitive website. MobileRecharge app focuses on the essential. It takes 1 minute to create an account and less to order some mobile credit for your favorite number in some other country. 

MobileRecharge.com scores 9.3/10
This is like huge… because other providers have 4.8/10 (Ezetop) or 6.9/10 (Fonoma on www.woorank.com). If 7 is a high score on Imdb, 9 is the king of the ranking for review websites. Let modesty be just a lie, MobileRecharge.com got 9.1 out of 10 on Trustpilot.com and 9.33 on ResellerRatings.com due to customer rating.
Best value on the international market
What does it mean… The ratio between the price and the amount received as mobile credit with the local operator of the beneficiary is the best. In other words, the value received is the highest.
Free online account
Yes, indeed. Once you opened a free account on MobileRecharge.com, you'll have a free lifetime account. And like most beautiful or most enjoyable things in life… it is free for lifetime.
Invoices available at any time
Less than 1 minute top up!
Whether you use the website or the top up app called MobileRecharge (Android or iOS), the ordering form is very simple. Few fields to fill in: phone number you'll recharge, the network, the amount, and then anyone is ready to proceed to payment.
MobileRecharge app. Free to install on Android & iOS
An app brings what many providers can't: a tool literally "at hand," plus promotions right the nose during the walk in the park or in the lunch break. If time allows you and have Internet access, it's as simple as abc to send credit to a mobile abroad.
24/7 Customer Service
We all have plenty of experience with different Customer Support reps on the phone… if you're lucky enough for someone to pick the phone in many cases. We used our and your experience with customer service to select the people that work in our support team. Besides that they are funny and warm-voiced, they are kind and friendly, and most importantly emphatic. All calls are answered in few seconds, emails returned the same day.
Promotions bring up to 700% extra credit
In comparison with other providers of the kind, MobileRecharge.com hosts daily Promotions. Most of them bring up to 700% extra free credit to mobiles in countries of Latin America. But Vietnam, Panama, and many other countries are also well favored by the promotional trends. To stay informed on these promotions, many fans become also Facebook fans of the MobileRecharge.com page, or click "Get offers" on the website to be informed by email.
English, Spanish, French, Italian, German… all included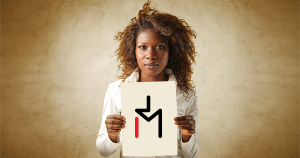 Some providers prefer English, others serve Cubans and that's why they speak and wear Spanish on their website. But MobileRecharge.com opens up to new native speakers. Actually, from the get-go, the service on MobileRecharge.com addressed various ethnic groups: Cubans, Mexicans, Canadians, Indians, Turkish, Thai, you name it… MobileRecharge.com is a growing culture-mix community, and that is exactly what people want at this time in history.
This large mixed community can be found on the Facebook page:  https://www.facebook.com/MobileRecharge.Fan
PayPal & all major cards accepted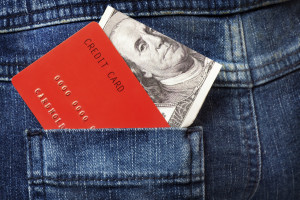 It doesn't matter what's the currency of the bank account used to pay for an international top up on MobileRecharge.com. And it doesn't matter the country where we are when we place the order! MobileRecharge.com has been optimized to accept all kinds of payment.
Strongest anti-fraud shield
How do we know that? MobileRecharge.com is certified by TRUSTe and labeled as Verified & Secured. Plus, it has among the most efficient security filters of all e-commerce business.
Top up destinations. Exclusively on MobileRcharge.com
There are expats who find it impossible to compare top up services for their mobile credit transfer home. Because it is only MobileRecaharge.com that facilitates international top ups to certain countries. We're here talking about:
China
American Samoa
Bahamas
Bangladesh
China
France
Jordan
Myanmar
Sierra Leone
Singapore
Solomon Islands
Spain
Tanzania
Tonga
Over 10 years of experience
The team behind MobileRecharge.com has been on the market since 2002, serving expats worldwide. In the last 4 years the company  has been in the top business according to Inc 500.
No matter how far…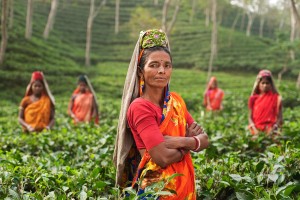 MobileRecharege.com faciliates the international top up of a mobile in Asia, Europe, Africa, Latin America and the USA. The processing fee is anyway the lowest on the global market. It is not the distance that influences this fee, but the amount and the local operator of the mobile to be recharged.
***
Think twice before choosing a service
Every 2 seconds someone new joins MobileRecharge.com
How did you choose your mobile phone? Or your cleaning products? Before having an impression of something, we look around, notice, compare and make a judgement (give value). This is trigger #1 when making any choice whatsoever.
Some need safety, some need adventure and risk. Some want it cheap, not necessarily high-quality for a long term. Others value quality over price. Some want to be listened to, to ask questions and get answers, to send feedback and be taken seriously. What are you looking for in a service?
https://blog.mobilerecharge.com/wp-content/uploads/2015/05/PC_white_yellow_mobile2.jpg
1352
2867
Aura Badiu
https://blog.mobilerecharge.com/wp-content/uploads/2013/11/blog.mr_.logo_.png
Aura Badiu
2015-05-05 17:03:39
2018-04-26 12:08:14
Why people choose MobileRecharge.com over other providers