New Year promos for expats worldwide
New Year promos for expats make real entries on certain 2023 resolution lists. Guess whose resolution lists! Without beating the bush, here's the menu for New Year bonuses on international top-ups of mobiles in Latin America, the Caribbean, certain African countries, Ukraine, and the Philippines.
Mobile Recharge of cell phones in Honduras
Expats from Honduras living abroad have the option to send up to 5 times more free credit.
Top-ups to Tigo Honduras cell phones (from anywhere in the world) get 400% Bonus.
Claro Honduras top-ups get 500% extra. Instantly!
Both these New Year promos for expats originally from Honduras are available until January 1, 2023 (EST). It could be the first gift in 2023 for parents or other relatives in Honduras. Or just a surprise for a friend. Like a last-minute gift.
Check it out: the Claro bonus can also help the person who receives it in Honduras make international calls to the USA and Canada. Pretty useful, right?  Free international calls, so to say.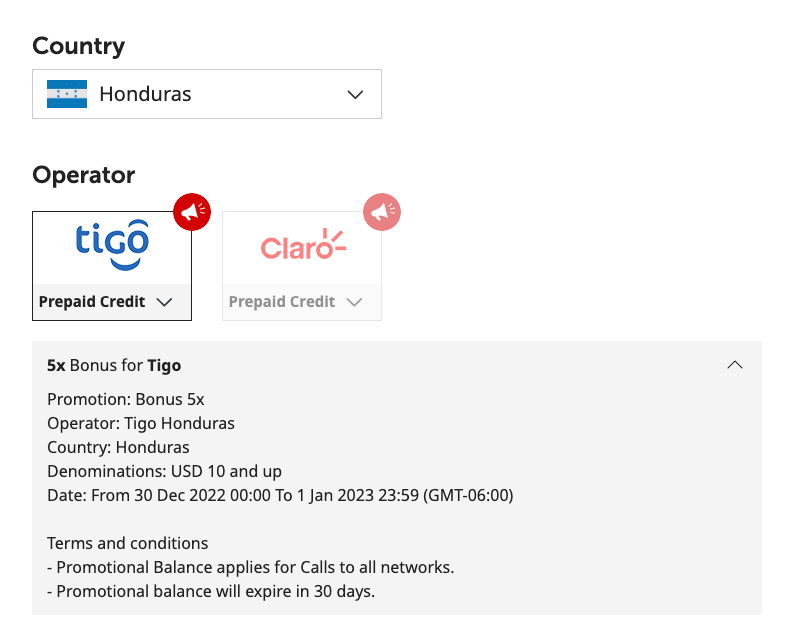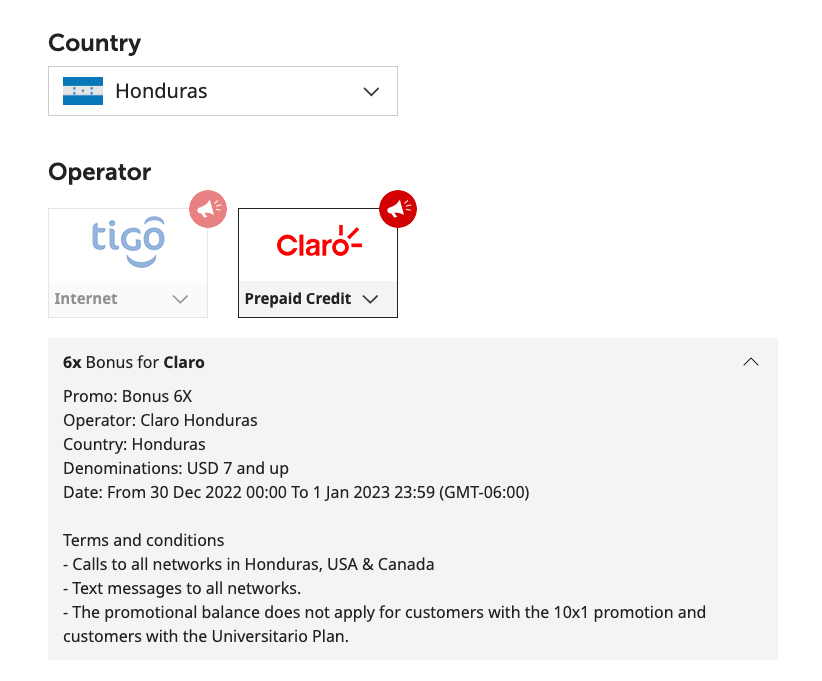 100% Bonus and free DATA for top-ups to Ethiopia
300% free extra credit for top-ups to Trinidad and Tobago
Send load to the Philippines and get extra DITO DATA for free
Bonus Claro credit for recharges to Guatemala
BONUS for mobile credit gifts to Mexico and Guyana
In other words if you're a Mexican living in the USA or other part f the world, mind this. Every time you send recargas these days to your folks or friends in Mexico, extra free credit applies immediately.  The same if you are from Guyana living in the USA or another continent. Check all the details you need on the website.