5 Migrant Heroes of our time that left us speechless!
The migrants we know are givers. And although we're taking the top up givers on MobileRecharge.com in front only on World Top Up Day, we made some research for the famous migrants who made it to the media. You'll see ethnicity has nothing to do with generosity. It's just a human trait that takes down prejudices when the hero is a migrant. Big hand for all of you loving unconditionally, no matter the context.
#1 "Spiderman of Paris" is a migrant hero from Mali
Fresh in May 2018!
He became a famous migrant in a day or so, after the images of him rescuing a 4-year-old child dangling on the balcony got viral on the Internet. Mamoudou Gassama is 22, originally from Mali and now living as a French naturalised citizen and fireman of the state in Paris, France. Plus, he was awarded by the president Macron himself a medal for courage for scaling a 4 store building, risking his own life to save a kid.   
#2 Michael Brosowski, an Australian teacher and activist in Vietnam
"Street children were coming and knocking on my door. So one of my students and I decided to form an organization so that we could do something more seriously." (M. Brosowski)
Michael Paul Brosowski is that person many adults will remember as a life changer from the time they were kids. He's now the founder of the NGO Blue Dragon Children's Foundation in Vietnam, but he was first a university teacher in Hanoi, next a teacher in the street and ultimately a rescuer for street kids at risk and victims of trafficking.
In 2002 an Aussie moves from Sidney to Hanoi. Mr. Brosowski moved to Vietnam to work for the National University in the capital. He was teaching economics students English at first, while living in the older part of the city where he met kids in the street offering to do shoe shining. His students encouraged him to get out in the street and help these kids with stuff they needed in terms of knowledge and skills. For street kids in Hanoi, Streets are hope for a better life but at same time a real source of danger from gangsters and predators. Most of them come from broken homes and poverty, so Blue Dragon was set up. It's been over 3000 kids get food, shelter, medical assistance, protection and life skills.
#3  Dog Whisperer… a pack leader for both animal owners and their pets
He called his dad shortly after having arrived to the USA and announced his dad he got a job as a dog walker. "Get a better job" his dad responded. :)
Wow! How should we start honouring Caesar Millan, who is not only a dog trainer, but a teacher of human skills for everyone, whether an animal owner or not. He was born in Mexico, which made all the difference, as he points out along his interviews during three decades of career. An immigrant turned entrepreneur! That's his simple and easy-flowing success story. He's now a bestselling author and Emmy-nominated TV personality. He's got his own Dog Psychology Center and his own TV show. And looots of friends along the way.
"I learn so much from dogs. A dog has never been a student as it has a teacher; love, trust respect, loyalty, honesty." (C. Millan for FoxBusiness)
#4 The original Superman is the "ultimate immigrant"
"Superman is himself an immigrant. . . In some ways he is the ultimate immigrant. It's not that he's from another country, he's from a whole other world." (Dan Jurgens, the writer behind Action Comics #987.)
The story of Superman is definitely inspired by real forces at work. What we mean by that is that when human condition meets the dangers of society, Superman comes in. A saviour any dysfunctional world waits for. The character is a device of any endangered mind waiting for justice and rightful protection. But yet he was an illegal citizen :) and yet American patriot. Think about it!
Great invention. Speechless!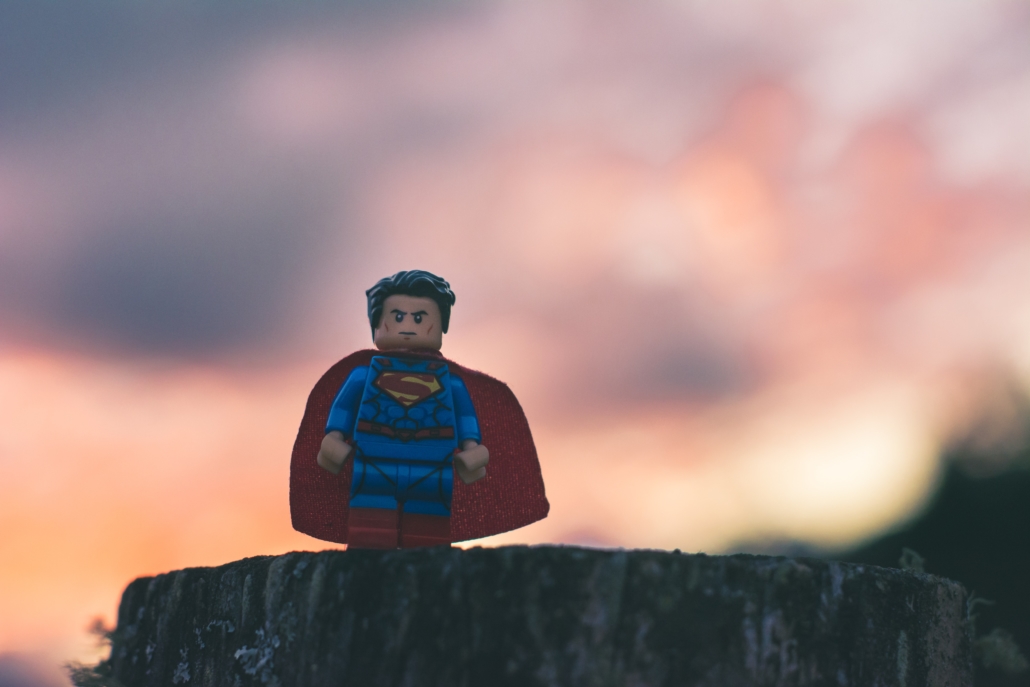 #5 YOU
Little deeds are heroic in a personal context. If you're one of the migrants that supports people back home… you are rightfully on our list of heroes. You may not be famous in terms of media, but you are heroic in your family. Or at least there's one person who appreciates your help!
For all the Givers out there, who are not famous yet for their generosity, MobileRecharge.com has set up World Top Up Day.  Yes, it's only on November 10. So, until then… stay Good, stay Generous if you feel that way!
MEANWHILE… Here are the PROMOS running for expats
Every day, Latinos abroad enjoy more than 100% Bonus and up to 600% for top ups of mobiles in their motherland. Mainly to families and friends using Movistar, Claro, Tigo and other popular networks in South America. Another promo-privileged expat group is the Caribbean. Those originally from Caribbean can send mobile top up + huge bonus to their folks back home in the islands. Sometimes, African expats get the surprise of last minute bonuses, and get the chance to send last minute surprises for their relatives and friends abroad too. Only wonders here on MobileRecharge.com!
Biography:
https://blog.mobilerecharge.com/wp-content/uploads/2018/06/Screen-Shot-2018-06-06-at-14.37.51.png
796
1668
Aura Badiu
https://blog.mobilerecharge.com/wp-content/uploads/2013/11/blog.mr_.logo_.png
Aura Badiu
2018-06-06 14:36:45
2018-06-06 15:56:17
5 Migrant Heroes of our time that left us speechless!