Cubans in USA, Australia, Canada and other parts of the world get MORE than DOBLE BONO Cubacel
It's getting into the Cuban heritage. No kidding! Cubans in America, Australia, Canada or other parts of the world, know best what "Doble Bono" Cubacel or Super Bono means to their families back home and their chance to help them back. When Doble / Triple / Super Bonus Cubacel strikes, their mission turns into ballet. In other words, when Cubacel launches a NEW promo and MobileRecharge.com hosts it, Cubans abroad get to send more for less money. This month, the cherry on top as we call the Bonus is not Triple but MORE than Double for people in Cuba when we send it from abroad, which is amazing, right?
For Cubans in different countries of the world "Doble Bono" is like cha-cha-chá. Between May 28th and June 1st, 2018, the doble bonus comes with extras: international and national minutes, SMS and pure Cubacel credit too. So here are the values we're talking about:
20 CUC + Bono: 20 CUC + 10 CUC + 50 Minutos + 50 SMS
25 CUC + Bono: 25 CUC + 10 CUC + 50 Minutos + 50 SMS
30 CUC + Bono: 30 + 10 CUC + 50 Minutos + 50 SMS
40 CUC + Bono: 40 + 20 CUC + 100 Minutos + 100 SMS
50 CUC + Bono: 50 CUC + 20 CUC + 100 Minutos + 100 SMS
60 CUC + Bono: 60 CUC + 30 CUC + 150 Minutos + 150 SMS
This time we could't tell Cubans in the USA to get the best Bonus, or Cubans in Spain to pick the 20.82 euro order to get the coolest Bonus. This Bonus is somehow uniform, and differs according to your input or investment, budget or generosity, so to say… Pick your favorite, por favor! :)
Which to choose?
Let's be honest! Any amount between 20 and 60 CUC is sooo welcome! Cubans in Cuba can live on a shoestring budget, and "have a long tradition of surviving on sugar, water and rice" as Havana-Guide puts it. They were born survivors. So, they are not so demanding. Yet, their native potential for chats and long phone talks recommend them as heavy mobile credit users. :) Take it as a compliment!
Count the people you need to send credit to in this Cubacel promo season. To make sure you got them all, as well as to help you decide who stays in case you need to cross out, put their names down. Split your budget if you already have one, or build one according to your list needs. What we mean by needs is that, you don't need to send everyone the same amount. Come on, let's face it! Grandma needs less minutes than Tía Teresa. Go for the lower amounts to your grandparents because there's plenty anyway. For your 20 CUC order, they get 100% extra, that is 20 CUC plus 10 CUC more, plus 50 minutes and 50 SMS.
Most Cubans in the USA send between 20 CUC – 40 CUC. What does it say? They send to several people, different amounts according to the beneficiaries needs. Higher amounts for talkative relatives. And medium for your introvert cousin, or for a busy teacher in your family.
Young people in Cuba would appreciate higher amounts of course. And so do long distance LOVERS. If we're talking about your wife or husband, a larger amount would be helpful. Many of those in the situation pick to send 40-60 CUC via MobileRecharge.com. And the loved ones in Cuba get 100% extra plus 20 CUC or 30 CUC more, plus 100 to 150 minutes and 100 – 150 SMS. Better than any Doble Bono in the Cuban expat history.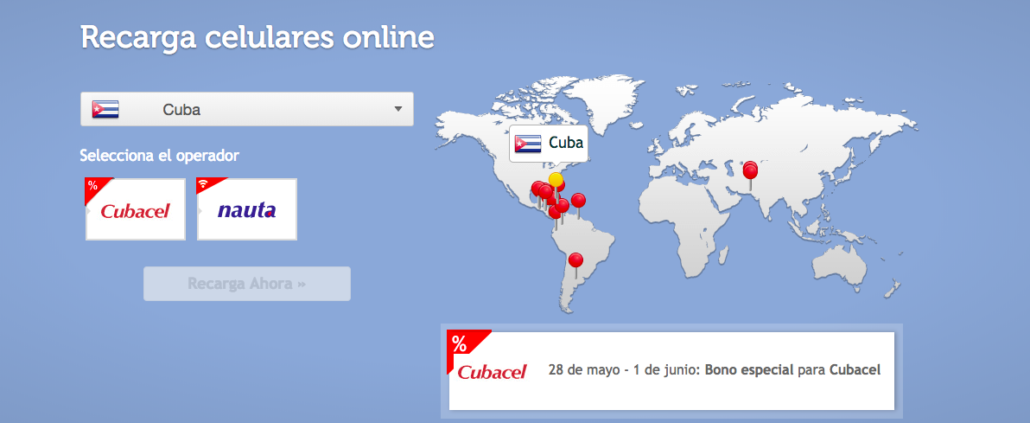 https://blog.mobilerecharge.com/wp-content/uploads/2018/05/andy-lee-469465-unsplash-1.jpg
3648
5472
Aura Badiu
https://blog.mobilerecharge.com/wp-content/uploads/2013/11/blog.mr_.logo_.png
Aura Badiu
2018-05-29 19:18:36
2019-03-13 18:39:12
Cubans in USA, Australia, Canada and other parts of the world get MORE than DOBLE BONO Cubacel