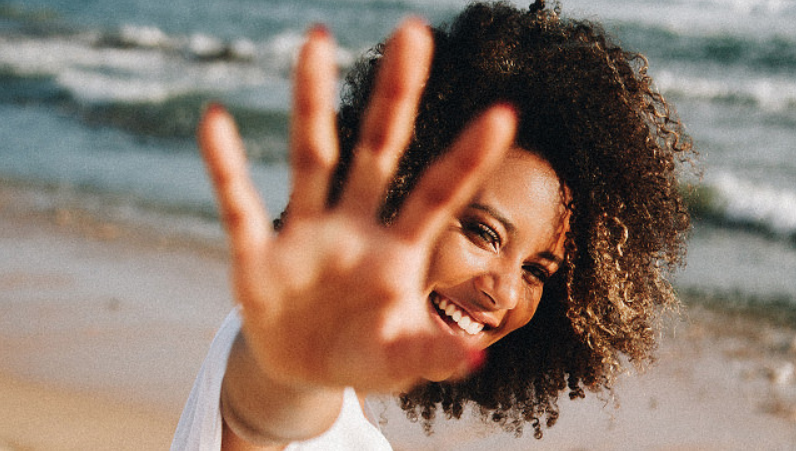 They've been to Cuba to play in movies about Cuba: Javier Bardem, Johnny Depp, Patrick Swayze, Sean Connery, Andy Garcia, Harvey Keitel. 
Before the Night Falls is a 2000 movie rated 7.2 on IMDB, with Javier Bardem and Johnny Depp about Cuba, its multiple facets and strong artistic blood, but also a personal story that will leave you breathless. That is only one of the movies in our selection of foreign footage about Cuba. And whether you're a Cuban abroad (MobileRecharge fan or not) interested in new perspectives about Cuba, or simply a movie fan you'll be touched, we promise.
You'll notice a different voice than documentaries or the news, plus you'll learn stuff you may have not known before. It's a more romantic, dramatic and personal tone in all these films about Cuba. It resembles the monologue of the heart, don't you think? Let's not overlook the underlying messages. They are the backbone of this selection in the first place. Here we go!
A touchy movie produced in 2003. The plot starts in 1958, in Holguín Cuba. The main character is a boy whose world is about to change forever that year. We won't say more not to spoil it.
The crew is an interesting ethnic mix, from the music team to editing, make up and acting. Part of the casting is the American actor and producer Harvey Keitel, known for Thelma and Louse and Martin Scorsese's roles, and an Oscar and Golden Globe Award nominee. Big name!
An American movie about Cuba, more precisely the easy flowing foreign affairs in the country and the side effects. Scoring is almost 6 on IMDb, true… But the casting is smashing: Sean Connery, De Vito, just to mention two of the actors. Add to that the landscape, the Cuban decorations and domestic places / setting and the quality of the image.
The plot is simple and intriguing. "A British mercenary arrives in pre-Revolution Cuba to help train General Batista's Army against Castro's guerrillas while he also romances a former lover now married to an unscrupulous plantation owner." (IMDb)
A movie with Andy Garcia ;) unfolding the 1958 year in the heart of Havana, where the beat, dancing, color and desire were at home… But also a story about Cuba on a political level, and how politics can impact the personal world, the Cuban passion for life, and scare expats out of the country.
A wealthy family, whose son is a prominent night-club owner, is caught in the transition (violent) from Batista's oppressive regime and the Communist government of Fidel Castro. It's Castro's regime that ultimately leads the night-club owner to flee to New York City.
#4 Papa Hemingway in Cuba (2015)
OMG what a movie! It's about Cuba, about the quest for truth and young age, curiosity and Ernest Hemingway! Choose your layer of interest! The action takes place in 1959, when the Cuban Revolution comes to a boil.
Rated 6.2 on IMDB (which is not very bad), here's an interesting story that starts at Miami Globe with a journalistic finding and ends in Cuba. Hemingway, the writer is a key character here, because a young journalist goes to Havana, Cuba to meet his idol, the legendary Ernest Hemingway who helped him find his literary voice.
#5 Before the Night Falls (2000)
People who make art are dangerous to any dictatorship.
Epic! Rated 7.2 on IMDb by 22,000+ people. And that's a great big deal! Javier Bardem & Johnny Depp. Plus great angles and image, tone, the artist's world and some vibrant Cuban music! It's a movie about Cuba, in multiple layers: personal, social background, artistic environment. Super complex, we are already the fans!
In a nutshell, it's the story of the Cuban poet and novelist, Reinaldo Arenas, the perspective of the American director Julian Schnabel.
Rated 7 on IMDb, Dirty Dancing is a must see movie of all times. If you didn't get the chance to see it yet, you should. It was so popular that a sequence was created, and the plot takes place in Cuba.
Those of you who have already seen the classic, you may be interested in Dirty Dancing: Havana Nights (2004), a "re-imagining" of the 1987 blockbuster Dirty Dancing. It's an American dance musical romantic drama film directed by Guy Ferland, that reuses the same plot, but transfers it from upstate New York to Cuba on the cusp of the Cuban Revolution. That gives the movies a totally different tone, we'd say…
The Cuban music is much stronger and present. Check it out!
EXTRA TIP for Cuban expats or Cuba FANS reading this…
IMPORTANT info for Cubans abroad or those knowing more about Cuba than Cubans themselves. :) A NEW CubaCel PROMO is running August 26-31 for your folks and friends in Cuba. All top ups between 20 – 60 CUC sent to Cuba during this period gets the extra credit.
How much BONUS on your top ups to Cuba? 
20 CUC top up to Cuba: 30 min + 30 SMS + 20 CUC Bonus

25 CUC  top up to Cuba: 30 min + 30 SMS + 20 CUC Bonus
30 CUC order: 30 min + 30 SMS + 20 CUC Bonus
40 CUC top up to Cuba
: 60 min + 60 SMS + 40 CUC Bonus
50 CUC top up to Cuba
: 60 min + 60 SMS + 40 CUC Bonus
60 CUC  top up to Cuba:
90 min + 90 SMS + 60 CUC Bonus