6 mind-changing movies about new beginnings before World Top Up Day 2021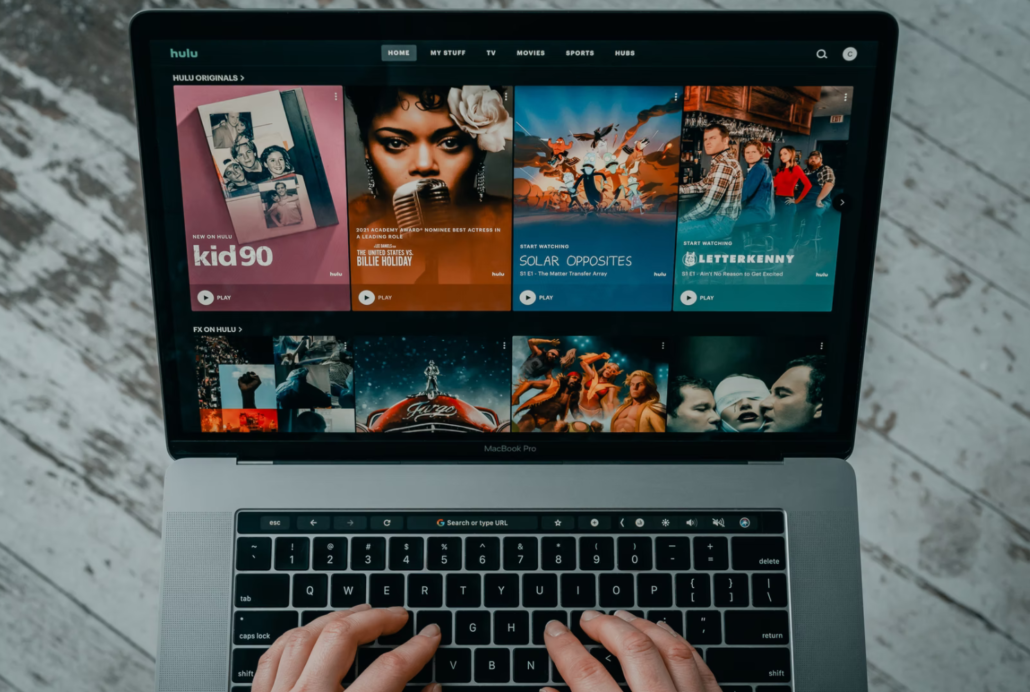 Since World Top Up Day 2021 will talk about new beginnings in life and expats in particular as MobileRecharge.com fans (btw, you're invited), we'll start the conversation with a list of movie recommendations on this theme. Strange thing, we realized that all movies have a "new beginning" aspect to them. Each story is about an old way, a conflict, and a new way. Progress is definitely part of any great life, and that demands effort and pain sometimes.
So, what to expect from a movie about new beginnings? Well, be ready to trigger in you some unexpected memories. Like it happened with Maid, a new series on Netflix. It could well be about those days when you moved abroad and needed to adapt fast, filling out forms and finding the limits of a new system. as ideal as you had thought of it before. Or that time when you became a mom or dad and the whole world changed. Or when you've started a new job that really took you out of your comfort zone and had a dignity crisis as an adult. Or who knows, maybe a whole new step from poverty to a modest life by making several changes like in Maid, a new Netflix series we recommend. It triggers ambition to move forward towards a new beginning and a new beginning and it seems all obstacles lead to that.
Bu our list of recommendations here's a list of movies we loved about new beginnings is not in vain at this time of the year. Not only does the pandemic bring up the topic. But World Top Up Day 2021 happening on November 10 is stubbornly bringing up the theme to our attention. It was our choice since expats go through more new beginnings than other social categories, we'd say.
Expect encouragement and motivational scenarios. But no more talk about around the topic, let's dive into the stories. 
CHECK ALL IMAGES (CLICK ARROWS)
It's likely that some of you reading this piece will find the story very familiar.
If you're exhausted just reading that, imagine living it. Some 37 million people in this hellish predicament in the U.S. alone have to navigate the system as Alex does, securing each form of aid by solving a jigsaw puzzle of making just little enough to be eligible, but never too much to lose benefits. (Tracy Moore, Vanity Fair, October 8, 2021)
Vanity Fair's title we quoted from above stated… "Think Netflix's "Maid" is hard to watch? Good: that's the point." (Tracy Moore's article in Vanity Fair). A very intriguing line, right? Well, like the whole story itself, full of obstacles, a marathon of obstacles. And unexpectedly within a very realistic context, the main character manages somehow to survive them all, escape the poverty path, and get to the next level, despite all odds.
No trailer would be fair enough to express the mood that continues throughout the series, but here's a slice.
Silver Linings Playbook (2012)
We've been talking about it with friends with different backgrounds. There's something about this movie that's universal. Beating issues with pleasure, hope, and love. In this case borderline with dancing and trust. Pat Solano (Bradley Cooper) is determined to repair the damage he's done to his life, and after eight months of in-patient treatment for bipolar disorder, he becomes friends with Tiffany Maxwell (Jennifer Lawrence), a neurotic widow. Both strong deep within, but obviously vulnerable and insecure outside. Together they manage to prove to everyone that illness can be tamed with love, ambition, and dancing.
Great casting (including Robert de Niro), and great plot and mood. Worth watching! It's now available on Netflix.
Sleeping with the Enemy (1991)
A controversial thriller that points out the despair to break the old habits of a toxic relationship in order to restore an individual's independence. The movie is a classic American romantic psychological thriller film starring Julia Roberts, Patrick Bergin and Kevin Anderson. Based on Nancy Price's 1987 novel of the same name, it tells the story of Laura and everyone else reinventing oneself in the tradition of so many other movies like Julie and Julia, but on a totally different tone.
Her story is powerful, chronicling ten years of pain and terror that was eventually replaced with hope, courage and an escape into a world filled with comfort, peace and love. (https://eu.yourstephenvilletx.com/)
Expecting a journey of becoming? Great, this is it: the story of Cheryl Strayed, an intelligent, ambitious, happy young woman whose life falls apart after her mother dies at a very young age. She leaves a marriage and promising future behind and trades it for four years of drug addiction and random sex. Played by Reese Witherspoon who earned another Best Actress Oscar nomination for this feminine portrayal.
The twist is that she's becoming the woman her mother would've been proud of. A hiker up the Pacific Crest Trail alone.
It's a heartbreaking, refreshingly honest portrait of how flawed we are as humans and Strayed is living proof that it is never too late for a fresh start. (Chris Lombardi, FilmIndependence.org)
Here is a classic movie with an interesting twist that makes you love the potential of each character and the honest new life of Max played by James Spader. He's a Jewish advertising executive in his 20's, still mourning the death of his young wife when he meets Nora Baker (Susan Sarandon). The latter is a versatile woman in her 40's who opens up a new chapter in his life. Nora is a diner waitress with a wild side, a passionate and Carpe Diem one. Somehow their attraction becomes very strong. Yet, class and age differences become a hindrance or an inconvenient aspect in their relationship. Nevertheless, the denouement is splendid and inspiring in human authenticity and uncorrupted emotions. The inner self trades richness for modesty and pure love, despite all obstacles and social standards. 
Brick Lane is one of the 3 movies we'll mention in the new start abroad category. We must!
Directed by a woman, Sarah Gavron, and telling the story of another, Nazneem, the movie focuses on the emotions and struggles of a Bangladeshi woman in London and the 9/11 attacks on the United States in the background. It reflects a period of high racial tension in Britain, where the expat lady lives an inner conflict with multiple layers. On one hand the social barriers on the other her beloved sister left behind in Bangladesh, besides home, an arranged marriage, and a new life, within the four walls of her East London flat.  The Bangladeshi community in London criticized the film for the negative portrayal of their society. Yet, to us, it's a rich film about a new beginning abroad, all the hopes and real possibilities.
TALKING ABOUT EXPATS: World Top Up Day, Nov 10
Shouting out loud since 2015: expat generosity rocks!
The conversation about New Beginnings moves to Facebook (2 contests coming up there), and next on MobileRecharge.com and MobileRecharge app, where gifts will come as natural before and on November 10, World Top Up Day 2021.
This is the day we'll be celebrating expats' generosity and their courage to confront new beginnings with ambition. MORE about the previous editions >>
Stay close!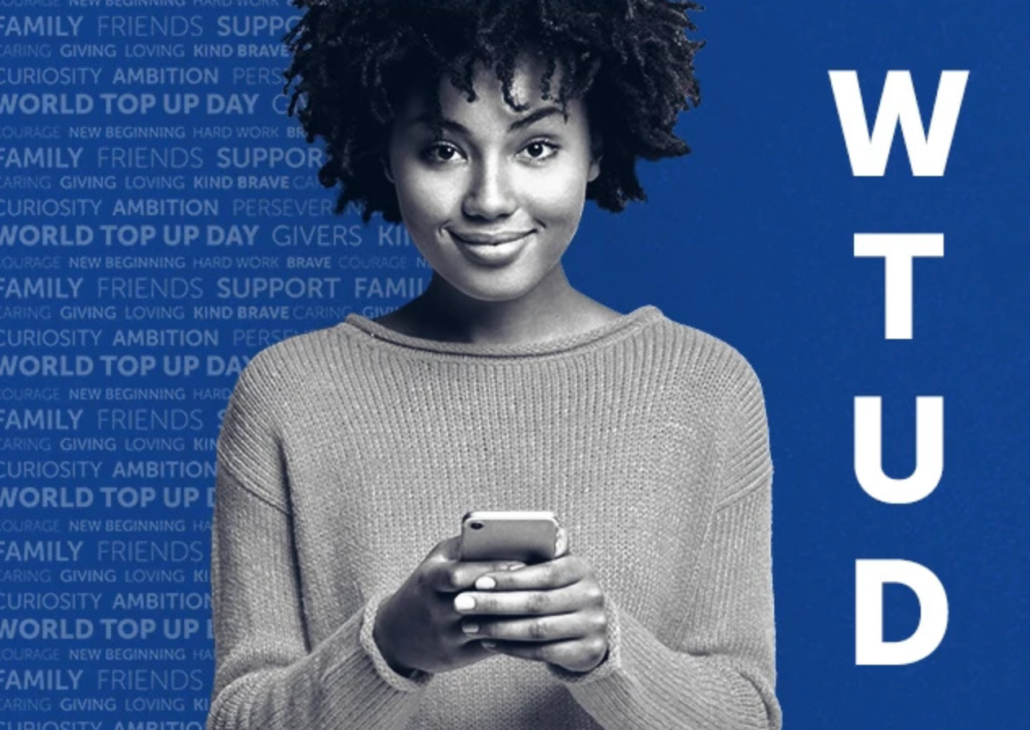 Meanwhile, you may be interested in some BONUSES for international mobile credit top ups. Takes seconds!