6x Cubacel credit between February 6-28 for relatives in Cuba
What does 6x Cubacel recharge include?
With the bonus balance in the promotion, the relative or friend in Cuba benefits from national and international calls, purchases of bags, packages, Data plans, Minutes, and SMS. Also, they can make transfers, and activate the Amigo plan. Sounds good and permissive, right?
How much should I recharge?
Here are the options to get a better idea.
How much you can send & the BONUS:
250 CUP -> 1500 CUP Bonus
500 CUP -> 3000 CUP Bonus
600 CUP -> 3600 CUP Bonus
700 CUP -> 4200 CUP Bonus
1000 CUP -> 6000 CUP Bonus
1250 CUP -> 7500 CUP Bonus
2000 CUP -> 12000 CUP Bonus
2500 CUP -> 15000 CUP Bonus
What's the validity period?
What else should I know about this Cubacel promo in February
Also, for those whose relatives are super keen on data, Cubacel packages are most appealing and helpful. If you haven't tried that, it may be a good time to send it as a gift.
And thirdly, Nauta is still popular in Cuba, indeed, more for the nostalgic and those who cannot afford cellular data (here you can jump in). But is still an option to consider.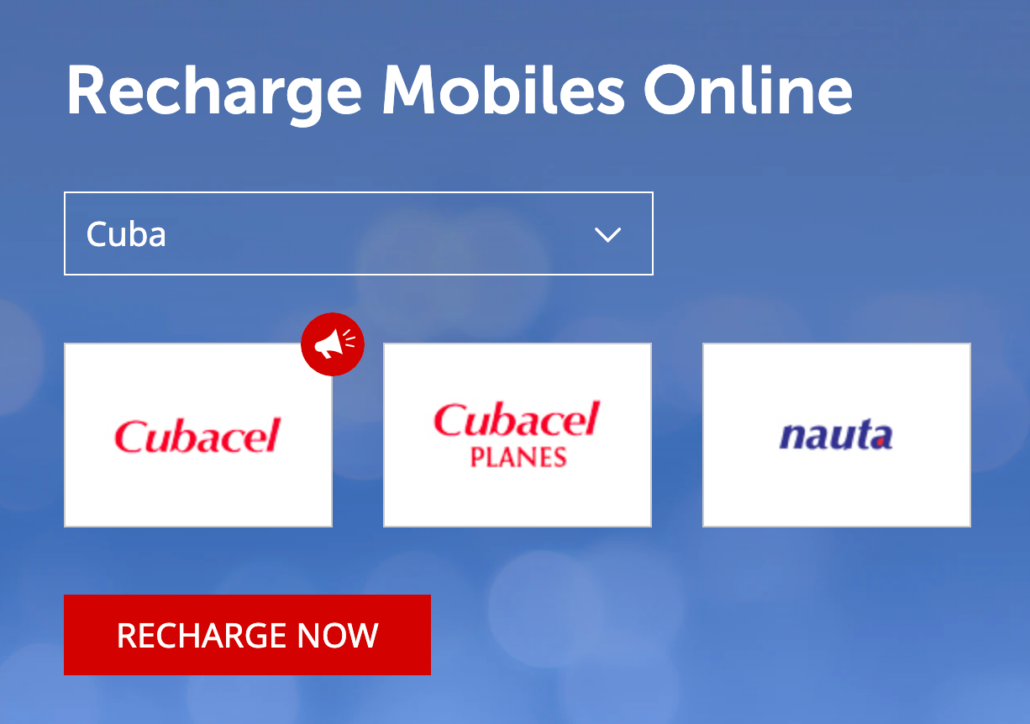 What you have to do to save big this month on your recharges to Cubacel mobiles in Cuba. No contract, only a short form to fill in online.
Open a free account in seconds and subscribe to get offer notifications (email, app) in your account.
Use this form below to send your top-ups. Multiple transactions are accepted during the promo. No worries.
Make sure you have the correct Cubacel phone number, double-check details, and pay safely using PayPal or a credit card.
DONE! Your top-up should arrive in Cuba in seconds.
If you're using MobileRecharge.com or MobileRecharge app for the first time, you may want to use a welcome coupon to get 10% OFF.