April bonus for Cubans: Cubacel DATA and 1000 CUP for free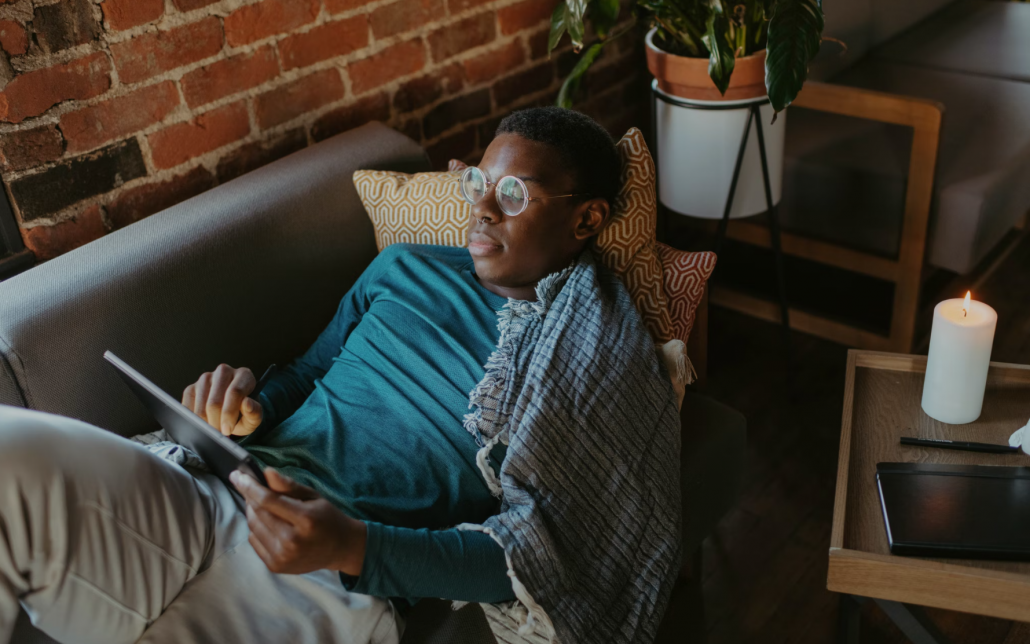 Cubacel DATA has been missing from the table for so long that now Cubans worldwide find it a real craze. No wonder! If you asked an Eastern European with a communist background, you'll get the same reaction. Back to the latest news about
Cubacel DATA available to send to Cuba
… The Cubacel promo in April gets one big data bonus plus minutes. A
5GB
or
10GB bonus
applies when you send Cubacel balance to Cuba between
April 4-9.
The bonus applies from a 500 CUP minimum purchase, and a 1250 CUP maximum order. Immediately!
We'd say it's the perfect moment to send Cubacel cell phone internet for Cubans back home. Many use this opportunity for gifts, others as part of their constant effort to support. What's your story? Leave a comment fi you feel like sharing it with other Cubans in the community.
Basics first. You need to have a free account on MobileRecharge.com. No contract, so relax. Go crazy with as many top ups to Cubacel as you need to to make people happy. :) Next on the TO DO list is to watch out for the amounts if you want to gran the Cubacel DATA bonus plus the cool minutes.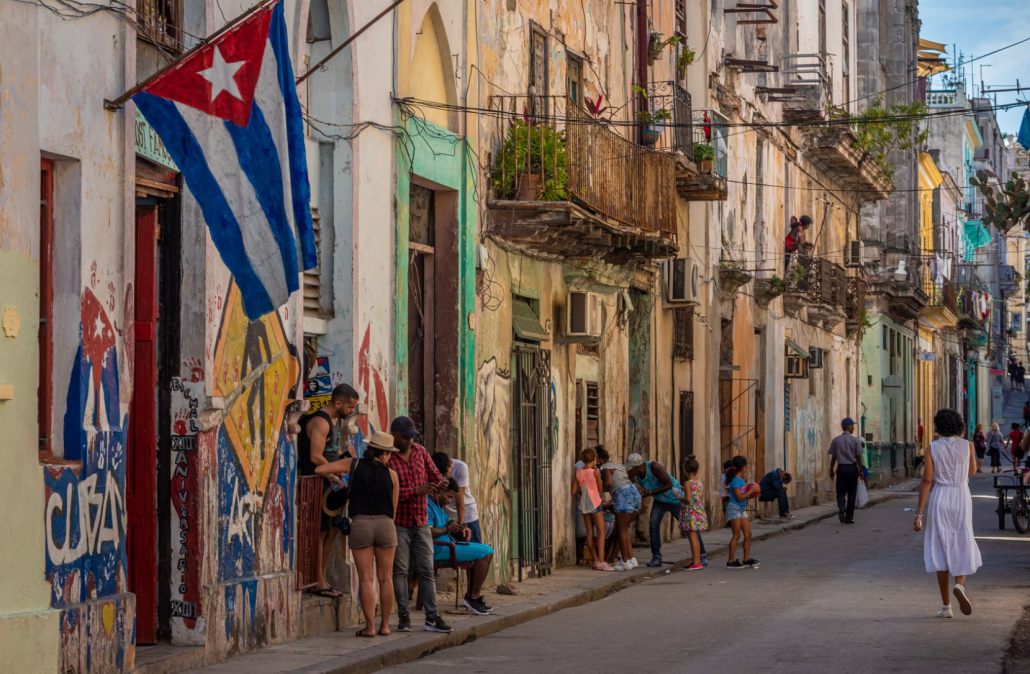 Say you want to send 5GB for free besides your main Cubacel balance with MobileRecharge.com. Then, purchase 500 CUP – 700 CUP, and you send 5GB plus the 5GB bonus. What's the advantage of choosing the maximum 700 CUP? Well, Cubacel adds 1000 CUP extra.
All your orders ranging 1000 CUP – 1250 CUP get even more Cubacel data bonus: 10GB main balance plus 10GB bonus. The 1250 CUP purchase on MobileRecharge.com comes with an extra 1000 CUP too. Cool, right?
Now, you know your budget best, you know your favorite people in Cuba, so the decision is with you how you split that. But make it fast between April 4-9, Cuba time. And please please send that SMS included in the buying process. It's free, and April Fool's week (as we like to think of it) gives an extra reason for a joke. If you wanna go cheesy, please do. :) You have some characters to spare.
MORE terms and conditions here.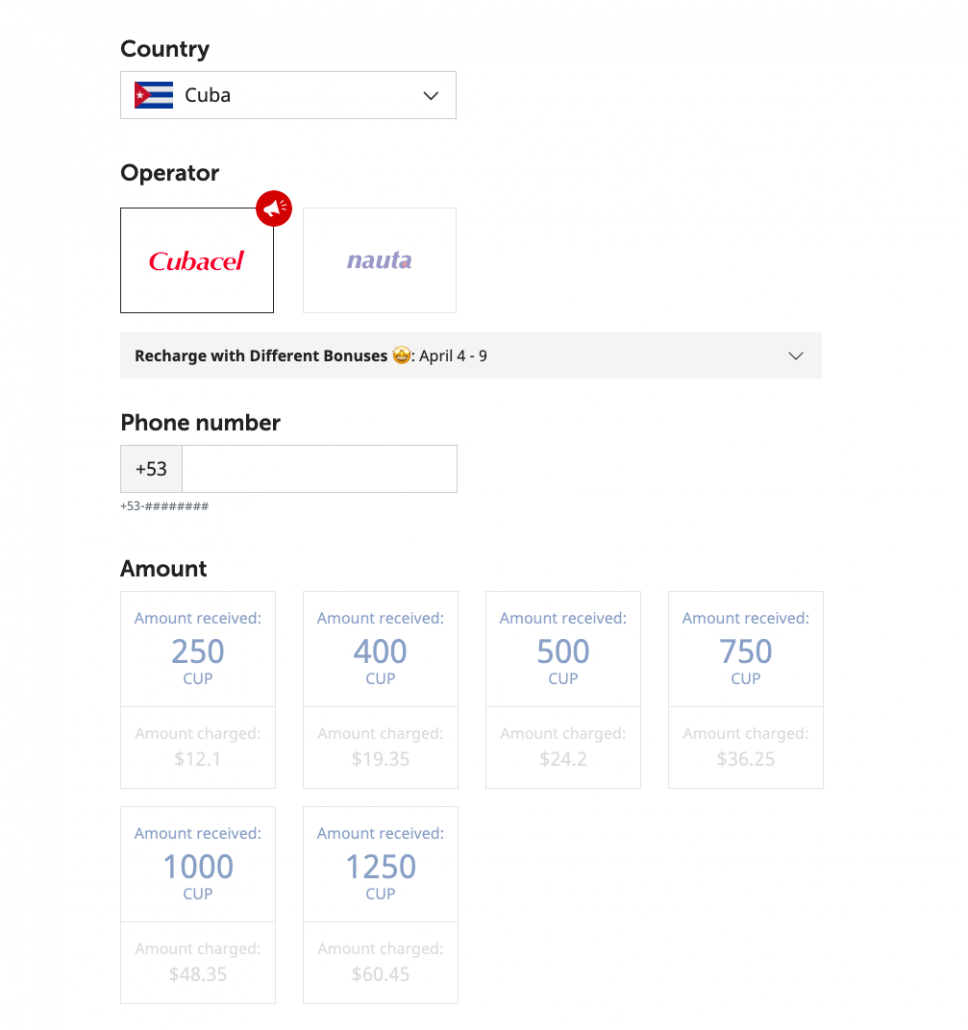 How to recharge a Cubacel number
&

add the BONUS too
But whatever the operator, it takes 1 minute to send credit to Cubacel DATA to Cuba online with the latest promo.