Huge Bonus on international top ups to Digicel Jamaica this spring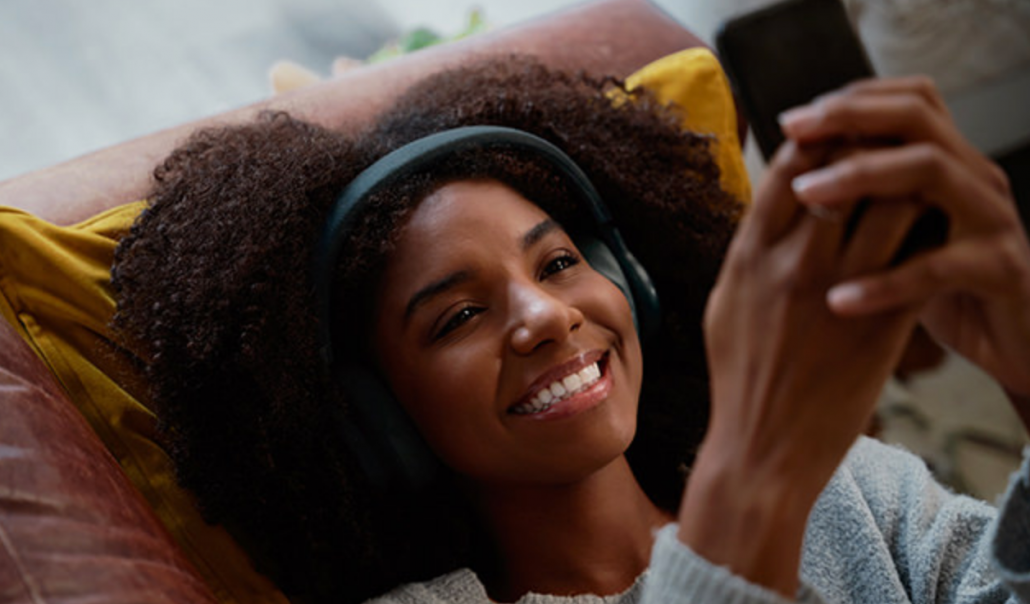 It's not just us saying it, but the Jamaican expats in the USA, Canada, or elsewhere. They already labeled the Digicel Jamaica promo in March as the best in a long time. Why? Because the bonus on international top-ups to Digicel Jamaica prepaid phones is big these days: an 8GB extra and 8 times more the amount you order on MobileRecharge.com. The minim order is $20 in this case.
But there's a new promo out there for those who want to top up a Digicel plan instead. The bonus for Digicel plans? Well, 2GB data bonus for the $15 Digicel Plan #1 and the $35 Digicel Plan #3, that include a lot of data btw. The latter is running from March 29 to April 30, 2022 for Digicel Jamaica plans or combos (your pick) available on MobileRecharge.com.
Both promos in March and April are also available on the MobileRecharge app too, which by the way is free to install for anyone, including Jamaicans overseas. So, once you open a free account in the MobileRecharge.com community (free again, no contract, no constraints), you have access to a range of features and promos.
Let's get some things straight and answer your questions on both promos, prepaid credit, and plans to Jamaica, friends.
Who's eligible to get the bonus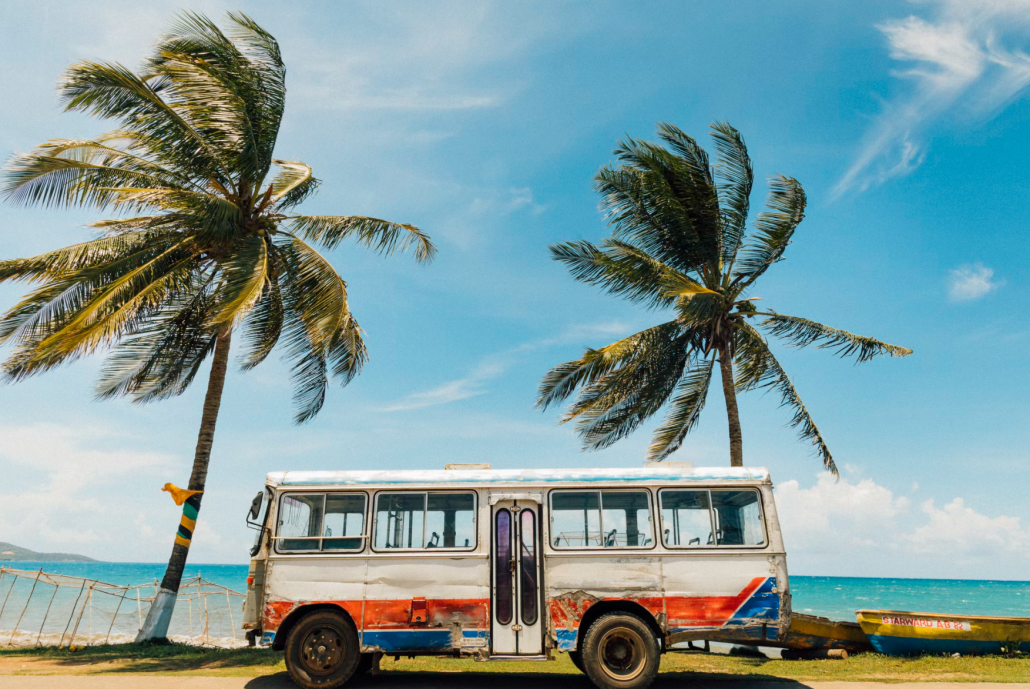 Basically, anyone in Jamaica uses a prepaid Digicel Jamaica phone number. And since there are 2 types of Bonuses available these days for international top-ups to Jamaica, let's take them in turn.
8x and 8GB for Digicel Prepaid Credit bonus
It takes 1 minute for you to send it only, using a simple form on MobileRecharge.com or the MobileRecharge app. Once that's done, your mom, friend, spouse, cousin, or favorite NGO in Jamaica or whoever you send it to, needs to claim it.
So, make a list of eligible Digicel Jamaica numbers you want to top up and get it done in 1 minute. But remember your folks in jamaica know they need to claim it via MyDigicel app or dialing *147#, OK?
2GB Bonus Data for a Digicel PLAN
First, this bonus applies on the first use of a bundle, but you'd better check the Terms and Conditions yourself.
This type of bonus applies on Digicel Plan top-ups instead of Digicel Jamaica prepaid credit. And more specifically to Digicel Plan #1 and #3.

Tell them to claim their Digicel Jamaica prepaid bonus
The top-up you'll send, say the minimum $20 value, gets immediately to Jamaica. As a general rule. And you can check the status of your account on MobileRecharge.com.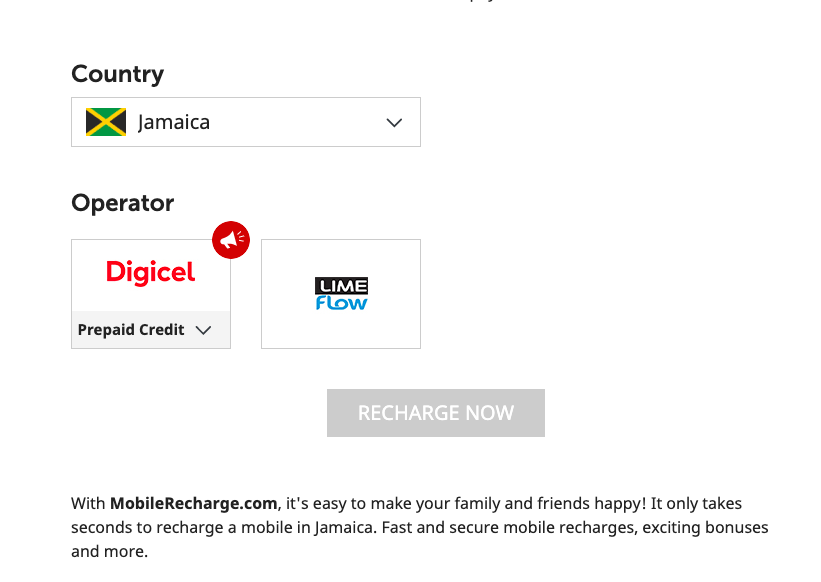 But your Jamaican folk or friend or relative or favorite NGO and sooo oooon, needs to claim the BONUS within 24 hours.
What does that mean? Well, the person you'll send the top-up to by the end of March, should claim the bonus data within 24 hours after having received your top-up via the MyDigicel app or dialing *147#. Once they've got it active on their number (domestic or business), they can use the bonus data in the next 72 hours.
The first Digicel Jamaica promo for prepaid credit you send gets the beneficiary data, domestic and international calling credit. More specifically, the person in Jamaica who receives your top-up from abroad (online, via MobileRecharge) will get 1GB of any-use data for streaming/browsing plus 10GB data for Digicel apps – BiP, Loop, PlayGo, GoLoud, and Billo apps.
More about the bonus here.
How to send credit to Jamaica in seconds
Besides Digicel Jamaica Prepaid Credit and plans, there are other options to send credit to Jamaica. Just saying… Jamaican expats can also send credit to Flow phone Jamaica.
But whatever the operator, it takes 1 minute to send credit to Jamaica online, using MobileRecharge.com or the app.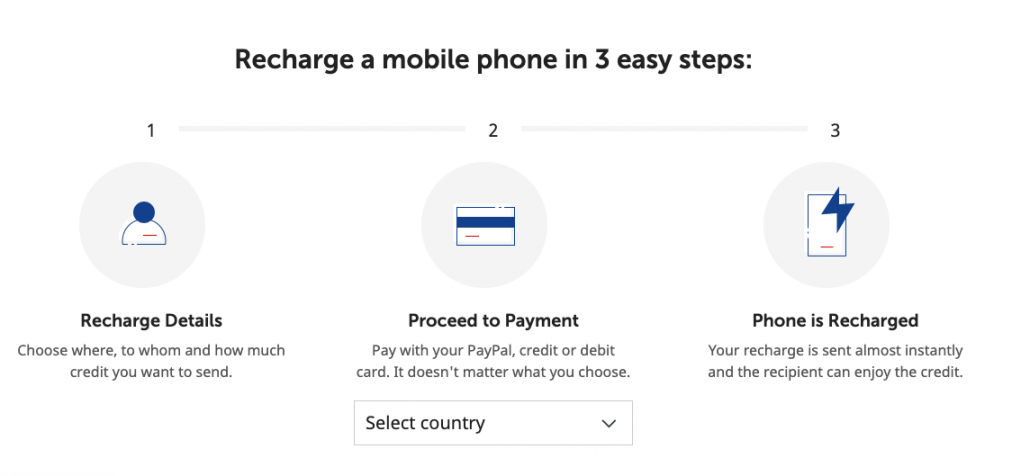 How to send credit to Jamaica in seconds
The point is to save time, help your folks in Jamaica save money and skip the hassle. Plus, you all avoid crowded places, bus tickets, gas budget, only to get balance online fast. And even on the go. Most useful also before traveling to Jamaica, is to have your balance in place when you land. So, while traveling between countries. But also useful to keep your local phone running, while you're away.