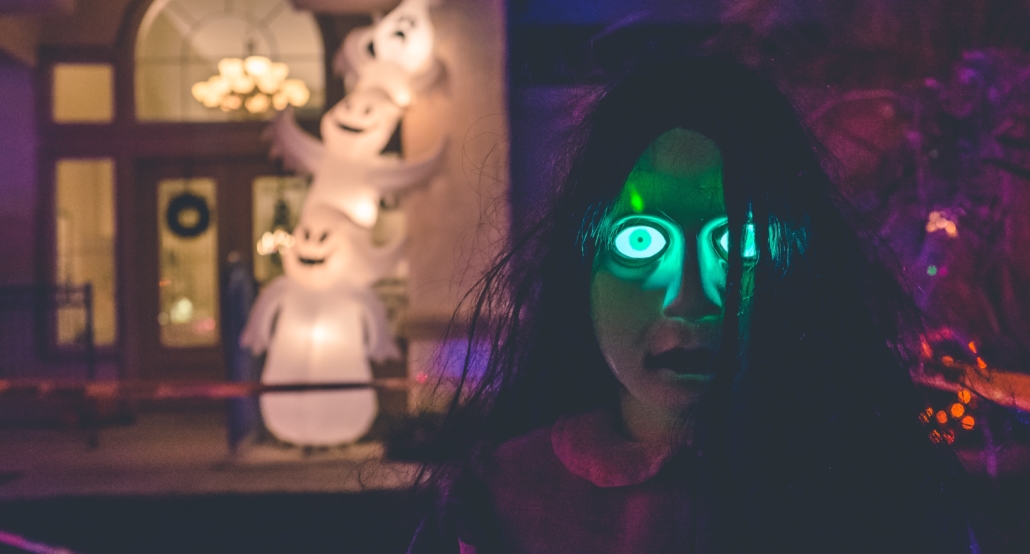 Photo by NeONBRAND on Unsplash
Not everyone is crazy about Halloween, especially if you didn't grow up with it as an expat in the USA or other places celebrating it. Some find it horror, even if there are similarities with other Halloween-like traditions in other countries! No kidding! But how can you not play along when it's so much color and fun in the air, so many costumes and new identities, parties and gatherings, and even Halloween SALES that rock on MobileRecharge.com. Yep! You got it!
Since we cannot get you online sweets, here are our top up treats for you guys and ladies out there having parents, sisters and brothers, cousins and aunts, friends and pets :) far away, back to your motherland.
400% FREE Movistar credit for your folks in Argentina
It's available in October and can be a cool gift when you're in the Halloween SALE mood. Not that you're a shopaholic, nope! But we know how it feels like to have the Halloween SALE drive. It's horror, and can't resist it! :)))
So, back to your folks and friends in Argentina, they can get 400% extra Movistar credit for free when you top up their mobile phones by October 31. There's no limit on your orders. In other words, you can send as much as you want above $5 and to as many people as you please. Sounds like a Halloween SALE, right, not a freaking marketing lie.
MORE details
Your relatives in Argentina getting the top ups need to send an SMS to activate the promotion. Here it is

»

Promotional balance can be used for voice calls, SMS and internet browsing.
Promotional balance will be valid for 7 days.
This promotion applies to all prepaid plans.
EXTRA international calls for your folks in Colombia
Yep, if you top up a Movistar phone in Colombia more than COP 50000, your relatives or friends there get a promotional bonus of 20 minutes for international calls to the USA,CANADA and PUERTO RICO available for 5 days. A pretty hip Halloween SALE, isn't it? Plus, it helps you save big.
Yet, there are some details to consider for your family in Colombia, before you top up a Movistar phone + BONUS:
This promotion does not apply for "All in one customers": Up to TRIPLE from $5 USD.
Prepaid plan by second/minutes: the additional balance will work with every operator in Colombia. Will not work to buy packages, use internet or messages.
100% BONUS for top ups to Orange mobiles in Cameroon
Orange Cameroon has just launched a new campaign that falls in the category Halloween SALE. Such offers are pretty rare, so here's a good time to save on top ups to Cameroon.
Basically, for top ups ranging between XAF 4900 – XAF 197000, your folks or friends in Cameroon receive 100% bonus, valid for 7 days. The bonus credit  can only be used on net, that is to make calls within the same Orange network. Check your options, and if that's a good deal, top up an Orange mobile in Cameroon until October 28, 2019.
Recharges to Costa Rica: $5 and 6 days of WhatsApp EXTRA
If you're originally from Costa Rica, you know that life should be simple… Pura Vida. Movistar made it the simplest possible for expats to help folks back in Costa Rica by adding 200% extra to all top ups of minimum $5. Half the free bonus credit can be used as Movistar credit for calls and SMS, while the other free half of the bonus is WhatsApp data. Fair? You decide.
Send your $5 top up to someone in Costa Rica before the end of November »
Top ups to Ecuador: 100% BONUS
Are you from Ecuador and now living abroad? Then that's the Halloween SALE for you!
For example, if you send $5 or above to a Movistar number in Ecuador via MobileRecharge.com, before November 11…  the local operator adds automatically 100% FREE CREDIT plus 5 days of WhatsApp.
The promotion applies for all prepaid ATH plans in Ecuador. So, send credit to a Movistar Ecuador phone number today to get the BONUS »
MORE PROMOTIONS running right now
Top ups to African countries that apply BONUSES…
Mali – Bonus for Orange mobiles
Niger – 100% for FREE on international top ups to Orange mobile phones there
Nigeria – 900% Bonus for 9Mobile numbers
Guinea Bissau – 100% Bonus for Orange phone numbers
Ivory Coast – 100% Bonus for Orange numbers
Central African Republic – 100% Bonus for Orange numbers
Democratic Republic of Congo – 100% Bonus for Orange numbers
Madagascar – 100% Bonus for Orange numbers
Guinea-Bissau – 100% Bonus for Orange numbers
Guinea – 100% Bonus for Orange numbers
Latino countries where Bonuses apply
Cuba – TRIPLE BONUS for top ups to Cuba mobiles
Nicaragua – up to 400% for Movistar & Claro phone numbers in Nicaragua &
Panama – 400% Bonus for Movistar numbers in Panama
Honduras – 400% Bonus for Tigo numbers in Honduras
El Salvador – Bonus credit on mobile recharges to Movistar
HOW to make your online top up fast