Best top up DEAL for expats, travelers and online shoppers on November 10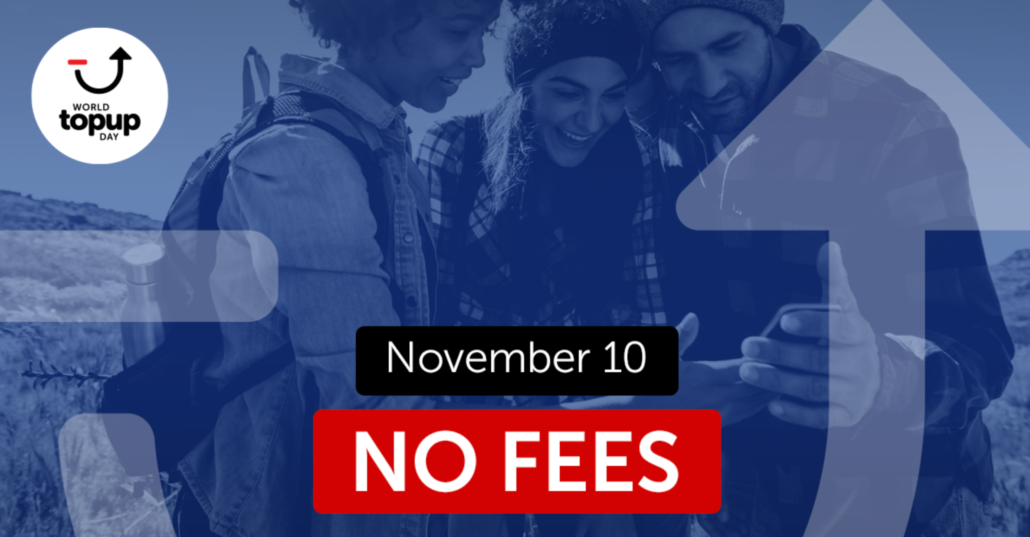 Expat packages and expat offers are so welcome in the context of global rise in expats and international citizens. But most expats have extra expenses for family support back home and papers. Of course, despite the many benefits of moving abroad (higher income, cultural enrichment, career development, better life conditions, overall satisfaction). MobileRecharge serves expats too, so to make it easier, the service drops the fees for international and domestic mobile recharges on November 10. Thus, it launches the best top up deal for mobile balance  out there.
Visit MobileRecharge.com on November 10, World Top Up Day. OK? :)
Oh, before we forget… Not only you get to save on a cell phone top up with this top up deal, but you get to automatically help someone in need too. Your effort? Zero! You'll find all the details you need about your automatic free-donation to the Kiva community on November 10 below.
NO FEES to top up your family mobile phones, or SAVE on your domestic or nomad phone bill
Did you know that ALL transfer of goods services (international top ups included) apply a processing fee to cover the costs of multiple international transactions? Yes, those backstage transactions that make possible the instant mobile top up from one country to another, from one continent to another.  Because what many people may not know, when you send mobile credit or airtime to your folks abroad, that's not a currency exchange. Oh, no! That's a complex map of costs that make possible an instant mobile top up, no matter the distance.
Why is it best to top up on November 10?
THAT PROCESSING FEE is GONE on November 10. It's on us. Which helps you save on as many mobile recharges you plan to do… That's the good part of the top up deal on MobileRecharge.com or MobileRecharge app.
EXPATS save big dollars or euro or any currency you can think of… for other stuff like clothes, food, subscription, you name it. Because they can send as many discounted international top ups as they need to their parents, aunts and uncles, spouses or friends…
TRAVELERS save on their nomad phone bill since there are so many operators on MobileRecharge.com to choose from.
ONLINE SHOPPERS looking for cell phone top up also save big.Actually more than a bus ticket or gas money. They save time and spare themselves of going out in the crowd these weird days to buy credit for their own mobile phones.
Transaction takes seconds when you buy top ups online, it's covid safe and fraud proof, plus it's at your finger tip.
How cool is it to help a local business in a poor country with zero effort on your side?
We bet you never got the chance to make a donation to a stranger and pay nothing for it. That's exactly hat happens on World Top Up Day, November 10.
Imagine that in a matter of seconds you'll actually help a struggling fish seller in Haiti or a group of women in Tonga with their tiny tapa business. Or a start-up in your own motherland…  
That is WHAT makes the top up deal on November 10 the deal of the year. Your mobile top ups that go through on November 10 hit a donation button for Kiva people. You can read more about the organization and the small businesses worldwide, included in the program in this article.
The deal is… you help & pay nothing
You pay nothing extra for supporting someone. We'll do that for you every time you make a top up online on MobileRecharge.com or using MobileRecharge app.
How is the top up deal possible?
World Top Up Day is a Kiva Supporter in 2020, just like in 2019. The organizers created an ideal context where customers and fans can support struggling entrepreneurs, without the money-burden. Just by making a top up or more on MobileRecharge.com or MobileRecharge app… Consider it a giving back recipe we cook for you.
Zero investment on your part, it's on us, but on your behalf
So, your top up is your vote of trust for a collective donation we'll make on your behalf too. The donation goes to Kiva community, after the event.
Btw Kiva is an organization we admire a lot. It supports small local businesses in developing communities worldwide.
What to do to benefit of this mobile recharge offer?
Make sure you have a free account on MobileRecharge.com; if you prefer the app, install it for free on your iOS or Android device. Look for MobileRecharge app and the black-red-white M logo.
Make your top ups on November 10 to benefit fully of the airtime top up deal.

Fill in the details (country, operator, amount you're sending, phone number)
Pay easily with any debit or credit card or using PayPal.
NO FEES apply on international and domestic recharges on MobileRecharge.com and MobileRecharge app on November 10, World Top Up Day.
Why? Expats deserve help with all the extra expenses they've got to cover on monthly basis.
The offer is also useful for travelers phone bill top up, or for people who prefer to update their balance online and avoid crowded place or other hassle.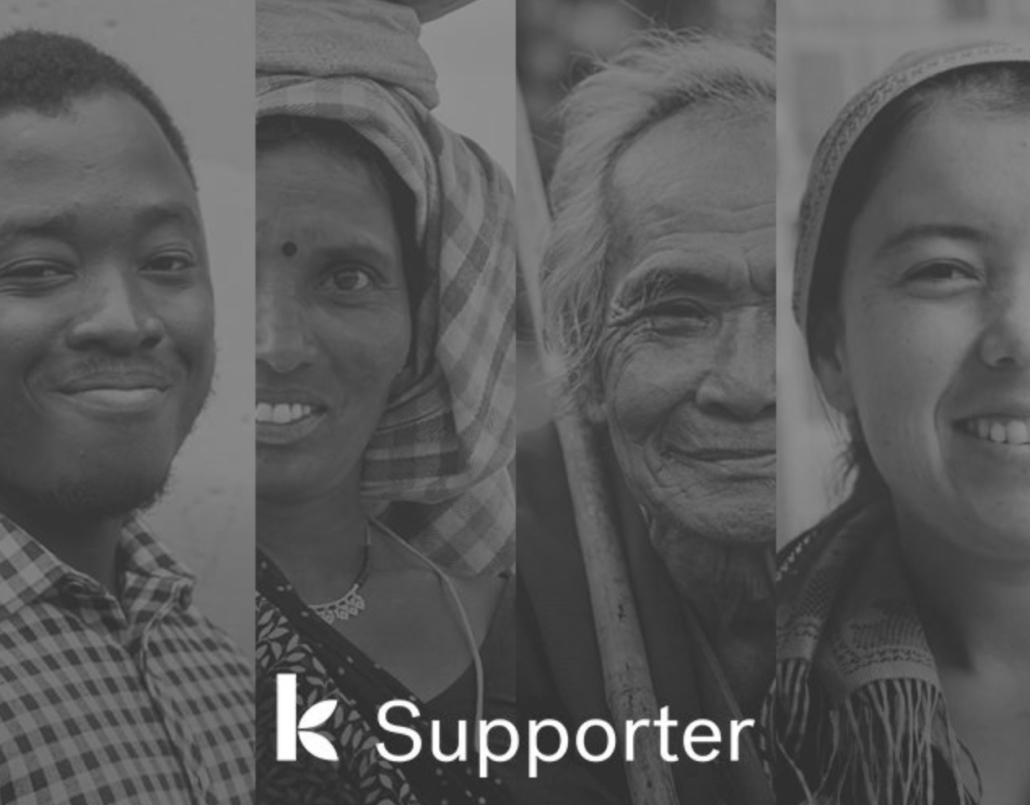 There's also a great deed to the act of refilling for yourself or family. Everyone who tops up on November 10 on MobileRecharge.com or MobileRecharge app support to Kiva people. The MobileRecharge team will deliver the collective donation after the event.