Out of the 3-4 million Ghanaians in the diaspora, those who make it into the media reflect a strange and easy-to-envy mix of features. On one hand a rebel restless spirit, on the other hand an activist of some sort ready for serenity and social responsibility within their community, and very serious about his/her heritage. Look at the Ghanaian in the UK and other parts of the world, and you'll confirm the latter. We look at the gestures towards families left back home in Ghana and it's striking! Thousands Ghanaians abroad send credit to Ghana from UK and USA at least twice a month, if not more often.
Others even go further with their community and promote local business from afar. Or support them by helping them trade out of the country. Anyway, this post is here to serve Ghanaians abroad top up  mobiles in Ghana, as a form of support.
What phones can I top up in Ghana?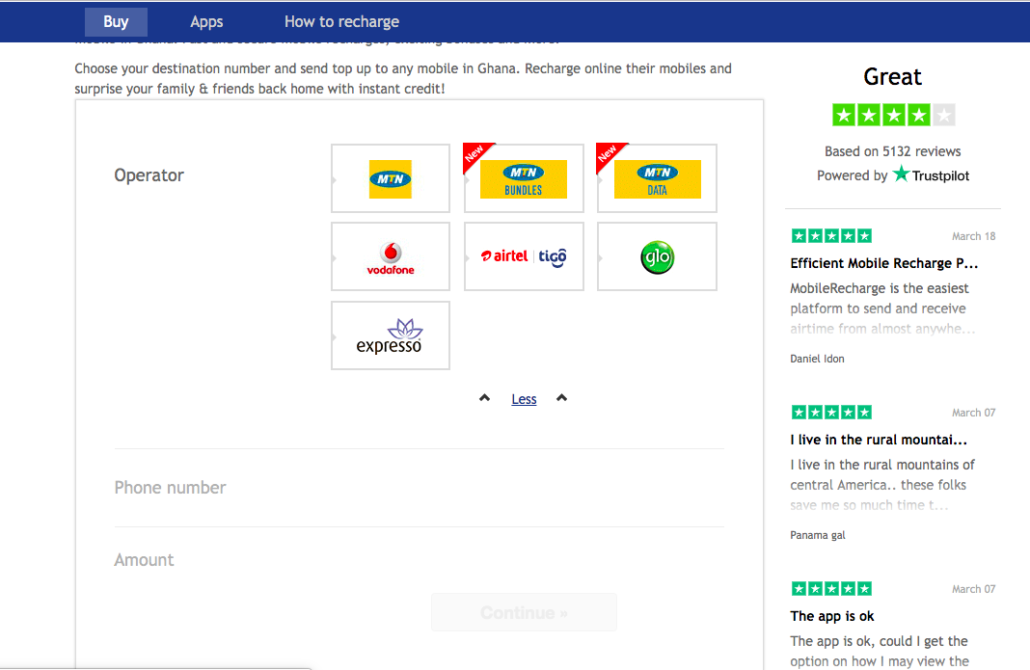 Any or all! :) It depends what mobile networks your family members in Ghana use. So? What is it, MTN Ghana (DATA, BUNDLES, PREPAID), Airtel Ghana, Vodafone Ghana, Glo Ghana, Expresso Ghana?
How much Ghana airtime can I send?
Each operator has some default amounts accepted for one transaction. Let's check them in turn. You can send:
MTN
£5.29 – £35.17 MTN prepaid
£8.76 or £26.37 MTN bundle (check below what it comprises)
£7.03 – £70.15 MTN data
Vodafone
Airtel . Tigo 
Glo
Expresso
If you care to send credit to Ghana that goes above these limits, consider multiple transactions.
No need to postpone anything to send credit to Ghana spontaneously. No need to book it in your agenda. Because it will take you about 1 minute. Don't believe us! Test it yourself. ;)
Talking about long-distance, do you know the Ghanaian joke about where the sun rises?
It was Monday morning when on his way to his new job, Ken met 2 school children arguing about where the sun rises.
One of them said: Sir, show us where the sun rises, please.
Ken stopped and looked confused and finally said: I am not from this town.
The conclusion… When you travel a long distance it's hard to tell East from West. Ken's dilemma. :)
Can I use an app to send credit to Ghana?
It's called MobileRecharge, and it takes seconds to install it for free on your Android or iOS gadget. ;)
Here's how, if you're a rookie with smartphones. But if you were we would have seen a WANTED pic with you on some gadget store front door. Kidding!
Open an account on MobileRecharge.com. It's free, so buy a beer instead. ;)
Open Play Store if you have an Android, or look for the App Store icon on your screen if you have an iPhone.
Search: MobileRecharge app and install it for free
Congrats, you can now send credit to Ghana in seconds.
How to send airtime to Ghana on the go
On the go? Really? Sure! Just curious… are you're commuting, jogging, shopping, playing Forest Gump? :)
So, you have MobileRecharge app, that is free to install on your Android or iOS device. It should run smoothly, so good luck! Just make sure your cellular data is working as well as the app. Or you may consider WiFi. There are public places that have it open to anyone.
How can I send credit to Ghana from my laptop?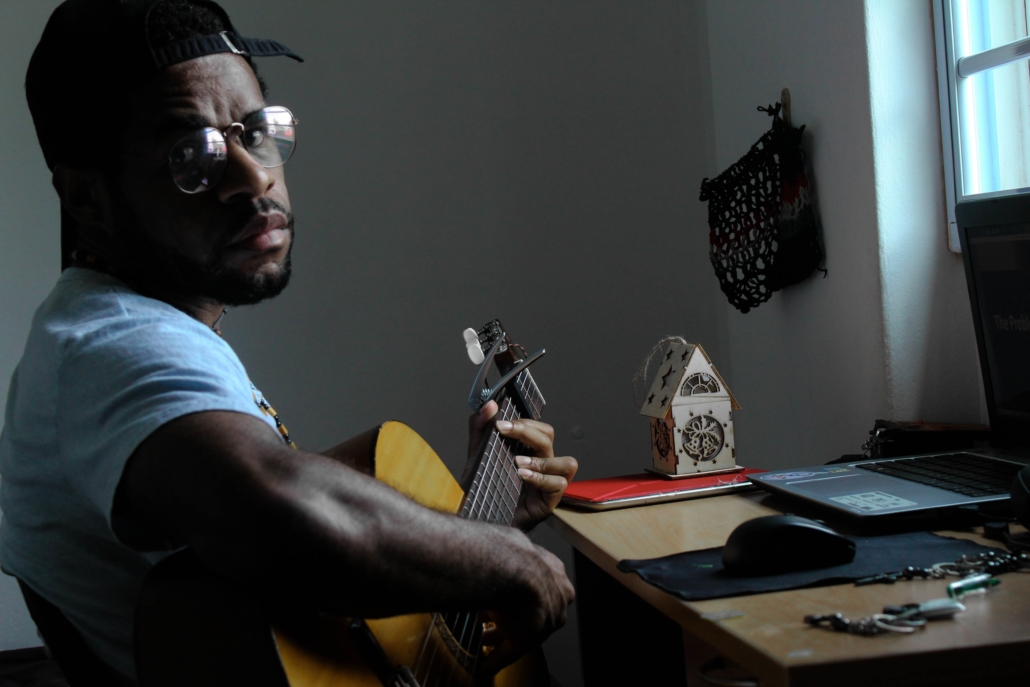 Oh, we totally get you. For some of us, the desktop will never die. :) Some call us special, but even those are hiding behind the laptop screen in the secrecy of their homes. So, back to MobileRecharge.com:
Go to MobileRecharge.com, enjoy the view ;)
Open up a free account. It takes seconds, so no need to get yourself a coffee.
Go to the online form and send credit to Ghana according to whatever your plans are. Just make sure you double check the info: operator, phone number, amount you send.
Pretty simple, right? Expats like you made it this way, no kidding!
Very safe! The service is certified "Verified & Secure" for its security gates.
What payment methods can I use?
Choose a Visa, a Mastercard or PayPal. Anything valid, with some money on. ;)
Can I pay in other currency than pounds?
Of course. If you're one of the 113,000+ Ghanaians living in the UK, you'll most probably pay in pounds.
But if you live in the USA, dollars are OK. If you live in Canada, you probably will want to pay in CAD, or Euro if you picked Europe as your residential country. We don't want to play smart, showing you how many currencies we know. :) The idea is that you can pay in the currency of your credit/debit card or PayPal account.
But please consider that when you open an account on MobileRecharge.com, you'll need to choose an account currency from the major ones, to display your amounts.
Anything else I should know?
The bigger the amount you send, the smaller the transfer fee aka processing fee. All services that deal in transfer of goods have it. So, there's no way to get rid of that. With us, the transfer fee reflects multiple international transactions (costs) that make it possible for you to send credit to Ghana in seconds. You'll see the exact value in the check out. But consider somewhere below 2 pounds. You can't miss it!
TIP #2 We have among the lowest processing fee on the global market.
Does it matter where I live abroad?
Not for us! :)
If you're wondering if you can send credit to Ghana from UK, USA, Canada, or other parts of the world, the answer is YES! MobileRecharge app or the website are available in all countries that have Internet access.
To recharge a number in Ghana from the UK, you need to enter the prepaid number.
Select the amount you want to send.
Choose how you pay: Visa, Mastercard or PayPal
As soon as the payment goes through, the prepaid mobile in Ghana has the balance within minutes.