How to send FREE internet to CV Movel numbers in Cape Verde from abroad
These days, there's a big buzz in the Cape Verdean diaspora supporting family back home. MobileRecharge.com and MobileRecharge app add a free data bonus for all CV Movel top ups from abroad… And if the famous Cize, the Barefoot Diva and the Grammy Award winner Cesária Évora didn't know better about patriotism, love for people back home, motherland and missing all that, who knew… 
As a Cape Verdean herself, the singer-songwriter we've written about in the past, has managed to go beyond the borders of her country hoping for more and better just like many of you. But while her drive was the music, love stayed a chain that connected her to motherland. Which many of you get well. That's also the reason why promos exist on MobileRecharge.com. To make it easier. So, the good news these days is that international top ups to CV Movel numbers in Cape Verde get (drums) 1000 MB Data Bonus. In other words, if you're originally from Cape Verde and still support your family or friends in Cape Verde, you can send a quick gift online, and get them extra free credit. The promo is pretty generous, and runs until the end of July 2021. 
Love is a mystery
Like the sea all over the world
If shallow, it is passion
If deep, it is friendship
Sometimes good to dive in
Sometimes good to float on
So one can have good memories tomorrow (Cesaria Evora, "Amor e Mar")
LISTEN while reading on …
PROMO for the Cape Verdean diaspora
The current promo for the Cape Verdean diaspora worldwide runs until July 31, 2021 (EST).
Here are more details, in a nutshell.
Make as many top ups from abroad as you need, and you'll get the CV Movel bonus for each.
The Bonus consists of 1000 MB Data Bonus.
The free internet credit applies immediately.
Minimum order: CVE 500
Condition: use MobileRecharge.com or MobileRecharge app until July 31, 2021.
Choose from 5 options when it comes to the amount you send to Cape Verde.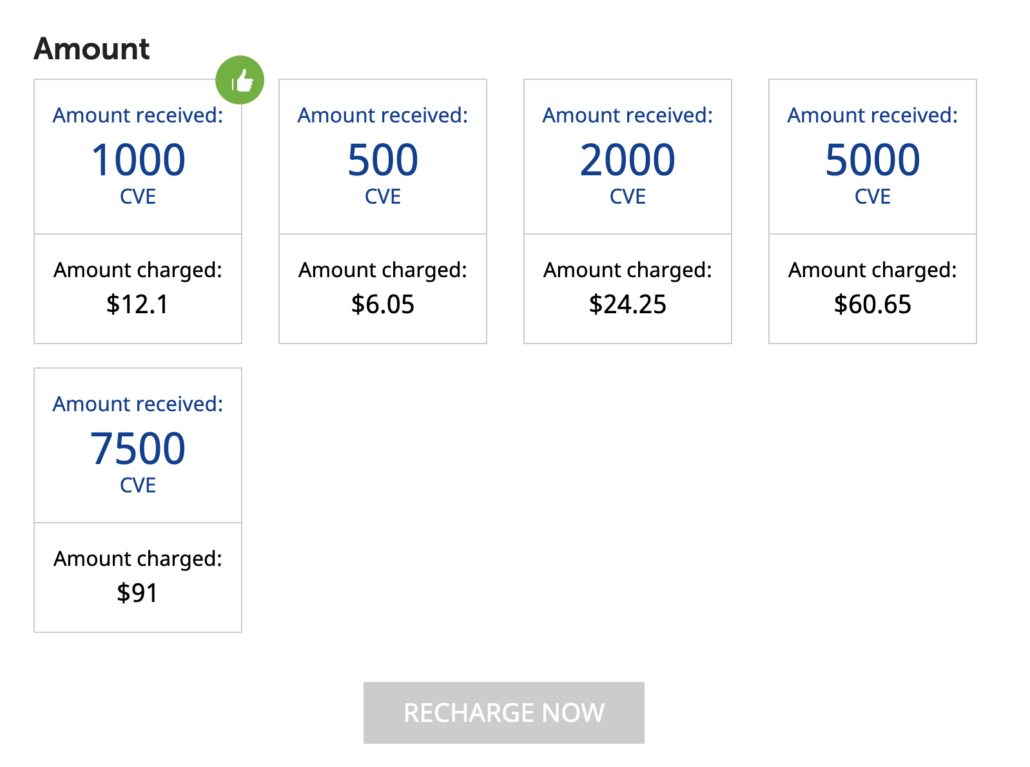 HOW TO send the top up
&

grab the bonus
First, please consider WHY you'd need it. Most Cape Verdeans in our expat community use MobileRecharge.com or the app to send credit to phone numbers in Cape Verde super fast (1 minute), while saving big online.
So, basically it could be a complementary service when you send money to Cape Verde. This time you send mobile credit. And right now, you've got the Bonus (free data) for CV Movel.

Or install the app
Go to the online form and fill in the prepaid CV Movel number.
Select the amount you want to send.
Proceed to payment (PayPal accepted besides Visa or MasterCard)
The top up is delivered once you tap "RECHARGE" and the Bonus of 1000 MB Data Bonus reaches the destination in few minutes or less.