4 podcasts about the Cuban missile crisis, Cuban roots and lifestyle you shouldn't miss
Podcasts become the wiser brother of the radio, in the sense that we listen to what we want when we want, even while cooking, exercising, walking the dog, commuting. And Cuban topics have a great niche. From understanding historical facts, interviews and genealogical tips to help you get started in your genealogical journey for your roots, to Cuban missile crisis, impressive personal stories and imaginary traveling through motherland Cuba. There are podcasts that open up boxes we need to peek into, whether we are Cubans or not. But especially if we are Cubans.
Lectures in History with Professor Paul Kengor
The podcast Lectures in History run by Grove City College Professor Paul Kengor explores many events that changed the history line. Also, the tense days in October 1962 when the "United States and the Soviet Union faced off over missiles in Cuba in one of the "hottest" episodes of the Cold War." (podcast description) An easy to grasp talk about the ideological militancy of Cuban leader Fidel Castro and how that created worry among leaders in both Moscow and Washington, at a time when a conflict over nuclear weapons was not desired, despite public talk.
Listen to this podcast episode about the Cuban missile crisis from a specialist. 
Scattered with comedian Chris Garcia
You may have heard of the comedian Chris Garcia. Well, his new podcast, Scattered, is not about the Cuban missile crisis, but another crisis. A more personal one, with a catchy twist.  The podcast is 100% a mind-gripping for Cubans abroad who can relate or understand the context better, but also anyone curious, who loves a good real story.
The podcast is a loving tribute to his father, whom he barely knew and tries to understand now. He fled communist Cuba and built a life for his young family in LA. dad had one dying wish: that his family scattered his ashes off the coast of Cuba. Meanwhile, the comedian's mom does not care about dying wishes.
Scattered is produced by WNYC Studios, home of other great podcasts including Radiolab, Death, Sex & Money, On the Media and Nancy.
Cuban Family Roots podcast or interviews with everyday Cubans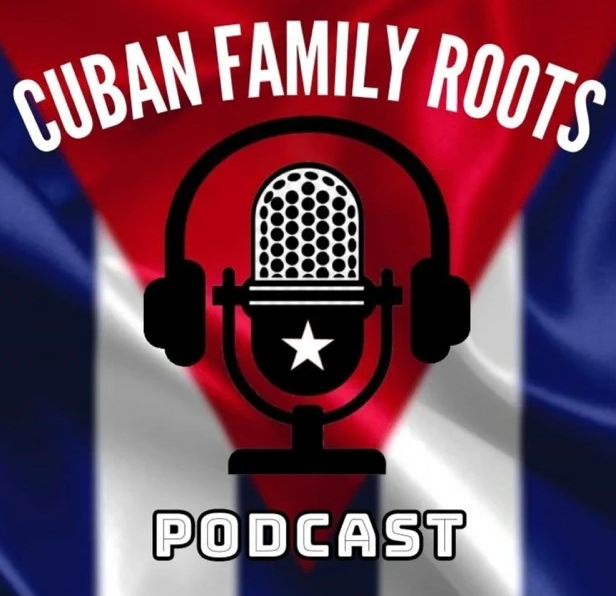 Cuban Family Roots Podcast asks a question we all have: What are our family roots? The podcast features stories and interviews of everyday Cubans and their journey to finding ancestral roots.
Why? Because since 1492, when the Europeans found Cuba, the country became a migration hub. Not only for Europeans, but also Asians, and other ethnic groups. Every episode provides a roadmap in finding your Cuban family roots. At least that's what they promise.
Before you leave… some good news for you
&

your folks in Cuba
A NEW Cubacel promo starts on June 7, 2021. This means that every top up from abroad to a Cubacel number brings a Bonus. And during this "Cubacel promocion" as we know it, the bonus consists of free extra GB and minutes. You can check below how much exactly you get to send as a bonus, according to the value you order on MobileRecharge.com, or the MobileRecharge app.
It doesn't solve the past Cuban missile crisis, but it surly brings great savings on mobile top ups to Cuba, for those who support family back home. Check out more details.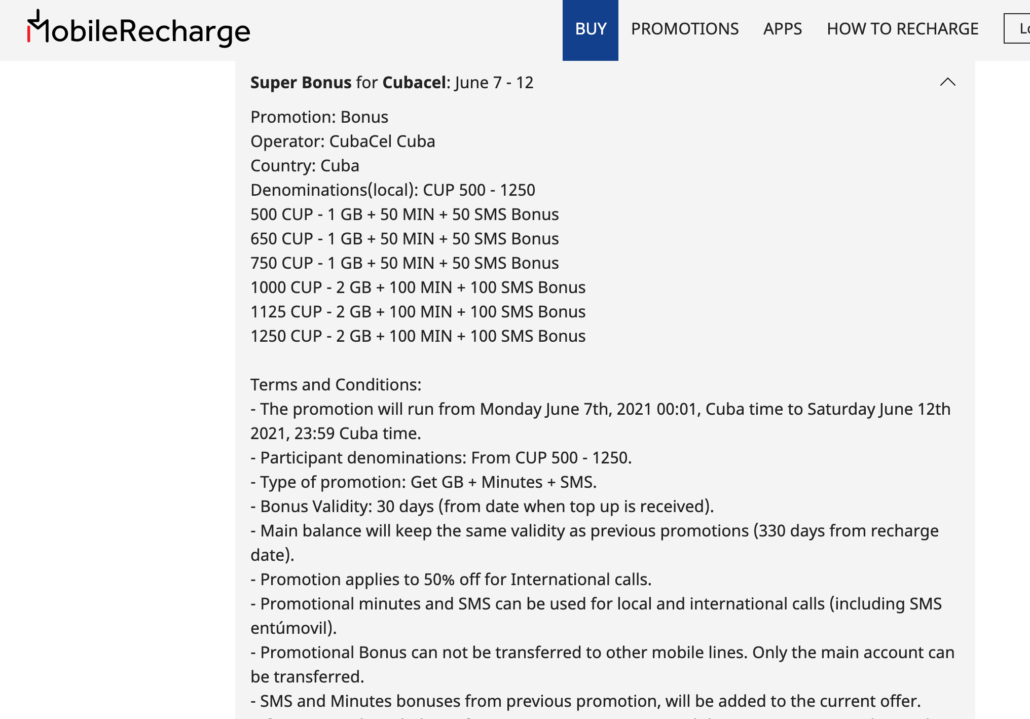 If you're new to MobileRecharge.com, check out how to make a top up to Cuba in seconds, on the go, easily and online. Or even better, how to simplify the process heroically.