How to top up cell phone online in the USA the easiest way possible
Martin Luther King Jr. Day coming soon on January 17.  We'll have some time to navigate and sip some wine, have a beer, talk on the phone more. And guess what, US time-saving residents, expats, and travelers? More USA operators are now available for online mobile top ups this weekend and the following, no matter where you are in the USA or outside. Flying, running, walking, dreaming, moving within the USA. It's not us really saying that, but Mr. King himself.
"If you can't fly then run, if you can't run then walk, if you can't walk then crawl, but whatever you do you have to keep moving forward." ― Martin Luther King Jr.
Back to online fast top-ups of USA cell phones. Instead of looking for "verizon near me", "t mobile near me", an "at&t store" or other sales agents, you can top up cell phone online with MobileRecharge.com or MobileRecharge app. Not only in the USA, and spare yourself or your family of all the hassle, but also internationally.
P.S. We took the time to cuddle in this USA-Martin Luther King Jr. context because HE is one of the most inspiring characters for us at MobileRecharge.com. 
Before we tell you wow stuff about Martin Luther King Jr.: USA top up options
What top up cell phone online can you make? You can pretty much top up any cell number in the USA:
T-Mobile
AT&T
Verison
Simple
Boost
Cricket
Metro PCS
Tracfone
Ultra Mobile
H2O prepaid & Unlimited pack
EasyGo
FreeUp
GoSmart
Net10
SafeLink
Telcel
Terracom
Total Wireless
Lycamobile national plans and prepaid.
Did we forget something? Probably, so hit MORE details.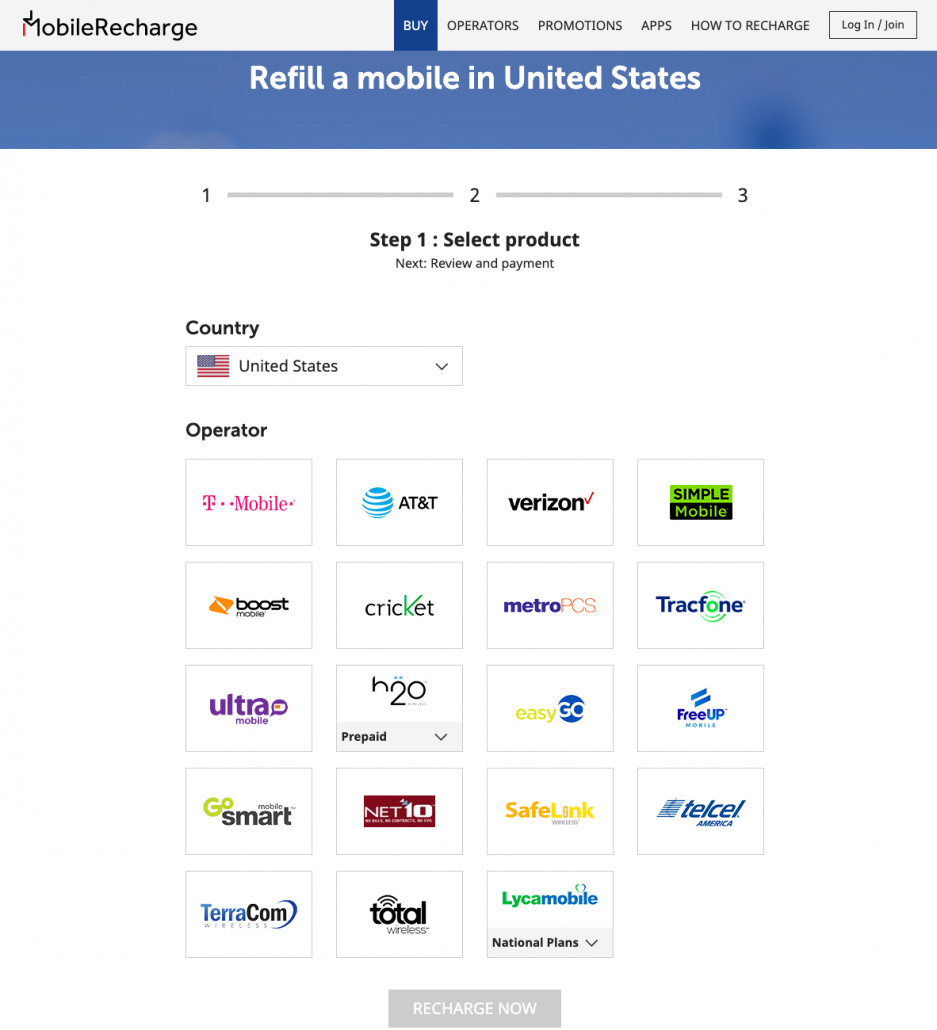 5 things we bet you didn't know about Martin Luther King Jr.
Few people have had as enormous an impact on life and society as Martin Luther King Jr. He is actually the only non-president to have a national holiday in his name. In his memory, we put together some fascinating facts about the man who shaped US history.
 He was such a gifted student that he entered college when he was 15.
When he received a Nobel Peace Prize for combating racial inequality through nonviolence, he was only 35 years old – the youngest man at the time to receive a Nobel prize.
From 1957 to 1968, King traveled over 6 million miles and spoke over 2500 times.
 He was arrested 29 times and assaulted 4 times
 Most of the parts in Martin Luther King's speech "I Have a Dream" was improvised.
WOW, right? If you have more interesting facts to share, please don't be shy or ignorant. Leave us a comment below. OK?
5 things about cell phone top ups in the USA
Weekends are busy, days off too. But at MobileRecharge.com all cell phone top-ups in the USA and international recharges during the Martin Luther King Jr. work smoothly just like any other day.
 Cell phone top-ups

go through smoothly, in seconds.

It takes 1 minute at most to fill in the cell phone top-up form on MobileRecharge.com.
On the go refill with MobileRecharge app (free to install btw).
Paypal accepted along with all major credit cards.
Easy shortcut top-ups using nicknames instead of entering the phone numbers manually.
Regular discounts for email subscribers. Get discounts when you top up cell phone online.
Promos from time to time.
No contract, no strings attached.
Lowest processing fee possible globally.
Activity log available in the online account.
Free account. Create a free account NOW and see all options >> 
WOW, right? If you have more interesting facts to share, please don't be shy or ignorant. Leave us a comment below. OK?
How to top up cell phone online during Martin Luther King Jr. WEEKEND and on
EASY and FAST we mean…
No matter where you live. as long as you have a PC or laptop or phone connected to the internet, it's super fast and easy.
Continue on the website or install MobileRecharge app for free on your Android or iOS device.
Fill in the online simple form with details of your top-up: country, operator, amount, phone number.
Double-check the info and assign a name to the number for future shortcut (pick a name in your account instead of entering a phone number)
Go to checkout, double-check info and proceed to payment via credit card or PayPal. 
Voila. The credit gets to the destination number instantly or immediately. You can check the status in your account: Pending or Successful? If it says Failed then you may probably check your funds or the phone number entered.