How to top up Telcel Mexico numbers instantly from abroad, and get a 500 MB Bonus too
If you speak Spanish fluently and live in the USA is most likely you are a first, second, or third generation Latino living in the USA. And since almost 98% of Latinos in the USA are Mexicans… "Telcel" may be as familiar a word as "Ice Ice, Baby" for Vanilla Ice fans. If this is the case, good news comes in handy. Any top ups from abroad to Telcel Mexico numbers get extra free credit on MobileRecharge.com or via MobileRecharge app. The promo is available for data and calling balance.
More specifically, you can order and send one of the 4 Paquete Amigo packs or one of the 4 Internet Amigo bundles in seconds to grab a bonus balance too, for your folks in Mexico. Here are all the options for top ups to Mexico, btw.
Oh, before we forget, according to www.gob.mx, there are over 11,900,000 Mexicans in the USA. And thousands of them use the current super promo on MobileRecharge.com to recharge Telcel Mexico numbers from abroad, in seconds, without any contract conditioning or other constraints. What they like is that the transaction is fast, the credit is delivered to the Mexican number in seconds or few minutes, the transaction is safe and hassle-free, and they have 100% online security. In case you wonder.
How much BONUS applies on my Telcel Mexico recharge?
They send recipes, you send Telcel Mexico balance to them…
Mexican expats have always brought great cultural stuff to their new communities, but are also famous for supporting families back home. So, personal statistics may go like that. Mexicans in the diaspora send balance and money back home, and get the food recipes and songs. :)
So, if you are part of the Mexican community and are thinking to add minutes to a cell phone in Mexico even when the current Telecel Mexico promo is over, you can easily initiate an order on MobileRecharge.com. The numbers recharged in the past stay pinned in your account for 90 days as a shortcut for the next top top ups to Mexico.
Telcel Mexico has 3 big options for you on MobileRecharge.com, you can send back home to Mexico:
Prepaid Credit ($10-$50)
5 Internet Amigo packs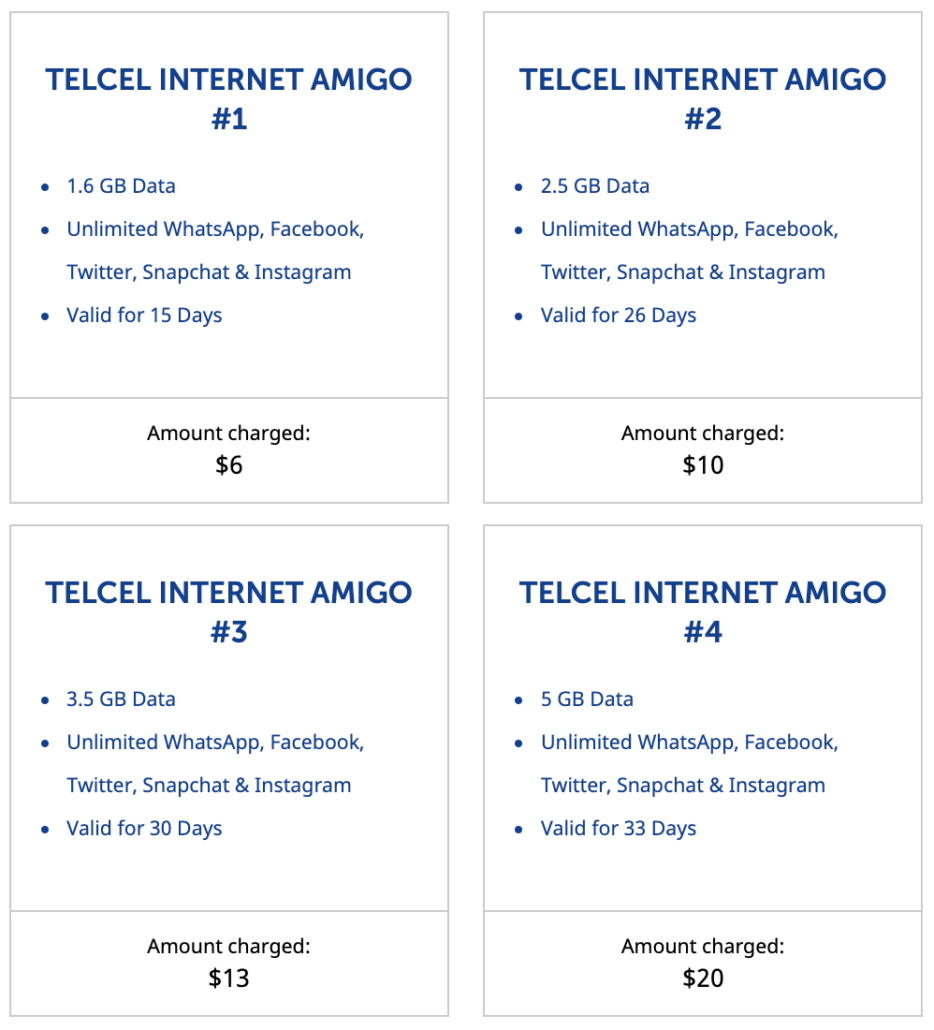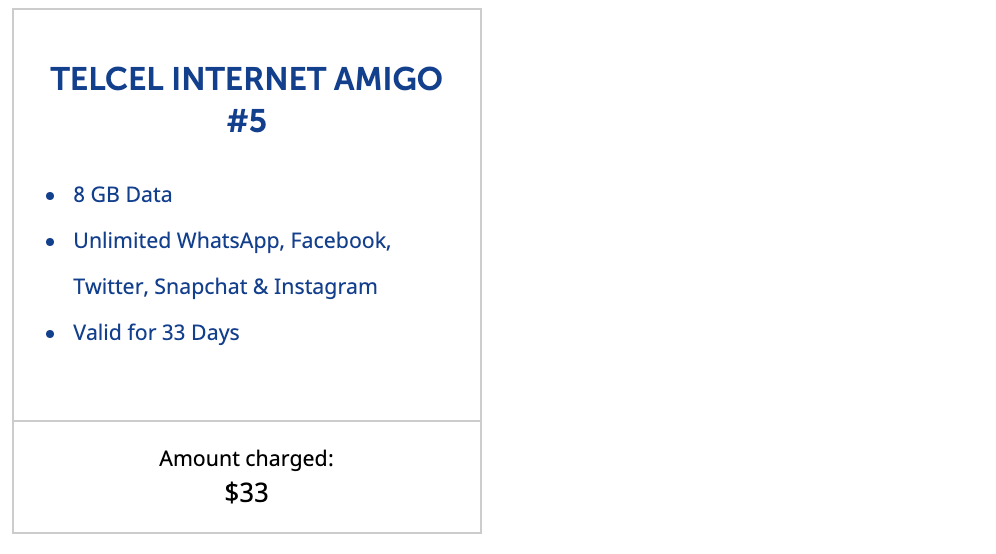 5 Paquete Amigo bundles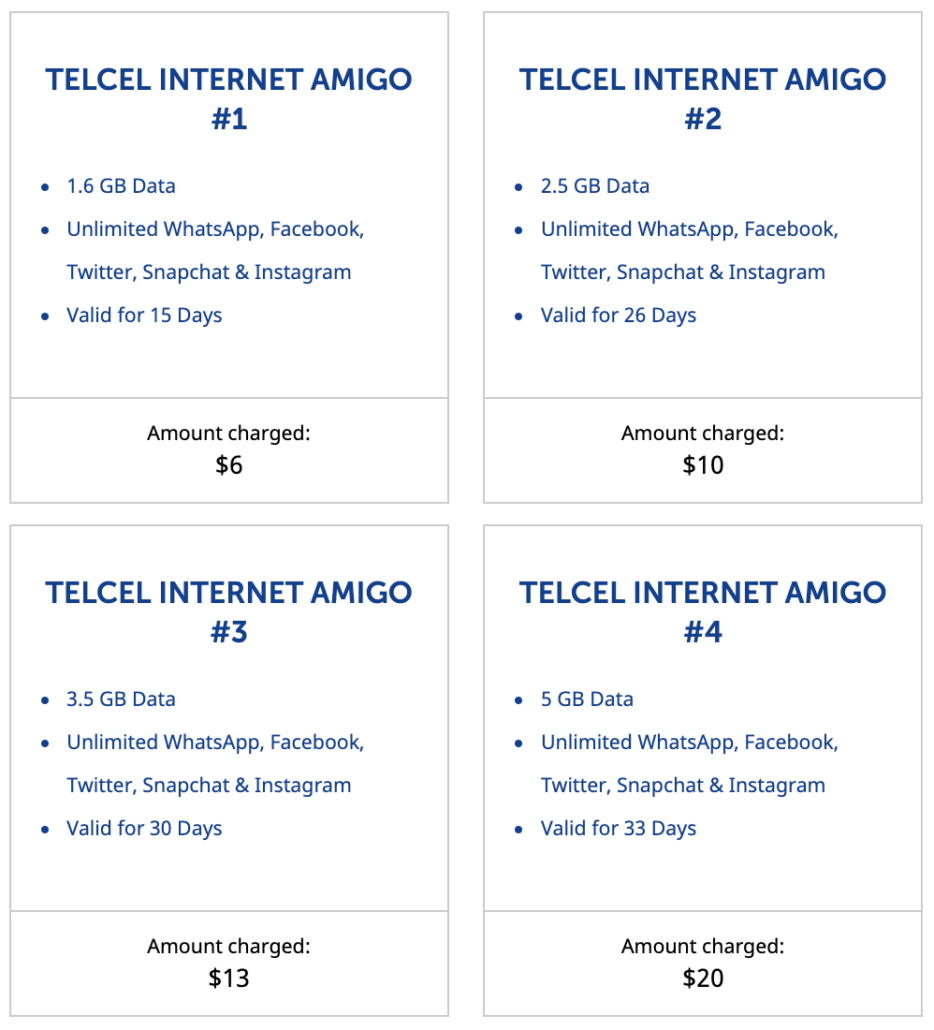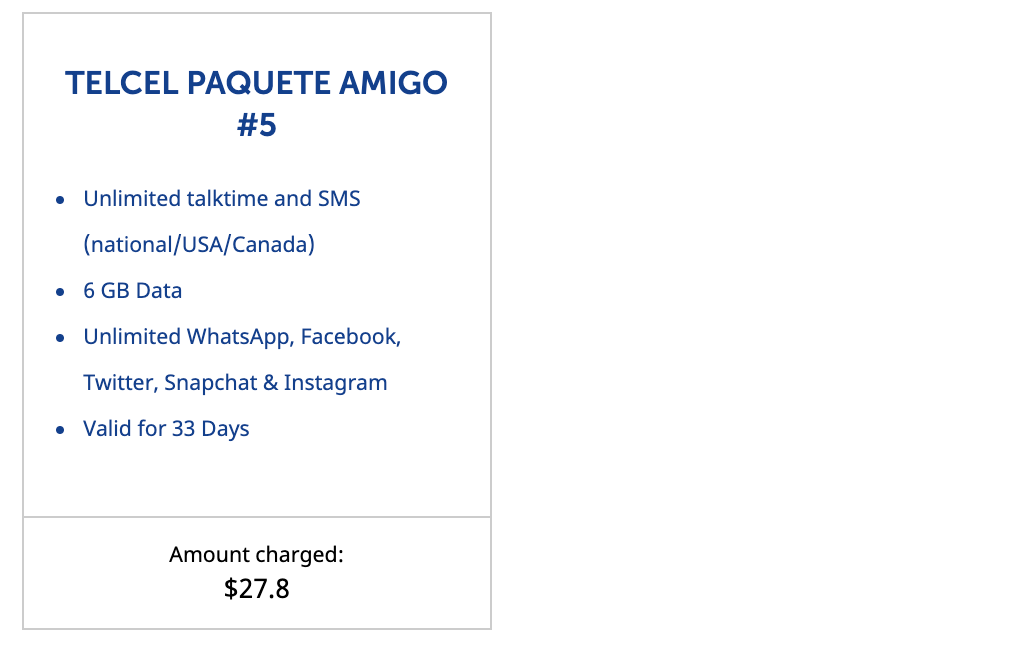 Enter top-up details (use the free-to-install MobileRecharge app or the website).
Double-check the info.
Proceed to payment in the most secure environment, using Visa, MasterCard, or PayPal.