Mobile credit transfer to Ukraine cell phones from any part of the world
The whole world stands by the common people of Ukraine experiencing the war of the political elite. We dropped all processing fees to make it easier for Ukrainians in the diaspora and Ukrainians' friends to support people back home in Ukraine. So, international credit transfer to Ukraine has NO FEES on MobileRecharge.com and via the MobileRecharge app.
With no political affiliation whatsoever (this community has been serving all ethnic groups equally for 11 years), who would have imagined a traditional war will blow up in this century in Ukraine? But it did. Political affairs are not always settled diplomatically, which tells us once again the truth about human nature, greed, fear, and thirst for power beneath the interface of civilization.
The common people are the suffering mob. Not the elite, not the ones who choose their faith. In these times, as it happened during the pandemic boom, unity, and empathy become the religion of the majority.
The MobileRecharge.com community has been facilitating mobile top-ups to many countries in the world, and today special support goes to Ukraine: once again NO FEES for top-ups to Ukraine until further notice.
Support relatives, friends, NGOs or artists you follow on Instagram
No matter where you live in the world, you can send a credit transfer to Ukraine prepaid phone numbers in seconds via MobileRecharge.com. But also the MobileRecharge app (free to install).
These days the credit transfer to Ukraine may take longer than the usual 1 minute. The reason? The local operators in Ukraine are experiencing delays and service interruptions due to the war context. But we are doing our best to reprocess orders and fulfill transactions in a timely manner.
No contract, no processing fee for you. We are here to help if you need to recharge the phone number of a relative, a friend in Ukraine, an organization, or your favorite artist on Instagram.
Fill in this form in seconds: number, amount, and operator in Ukraine
What you pay is what you send; PayPal or any major cards are fine.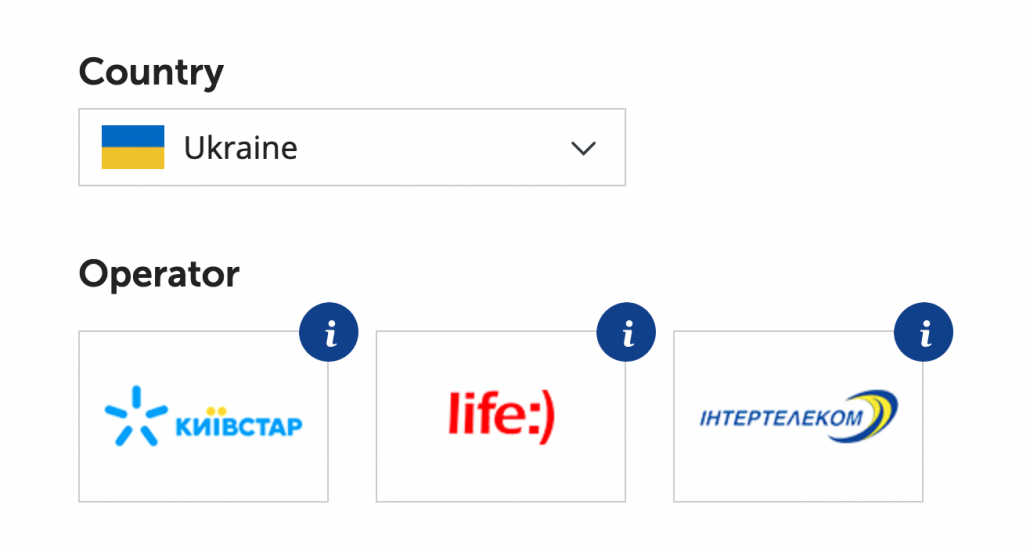 Thousands of people join hands with the Ukrainian diaspora
We've seen it these days throughout traditional media and social media. Fans and random generous people worldwide join the Ukrainian diaspora in their efforts to support people of Ukraine these days with money, food, essential goods. Humanitarian actions reached an impressive number. If you're looking to make a mobile credit transfer to Ukraine, you can do it here.
Also, the famous magazine MarieClaire compiled a list of NGOs in Ukraine anyone can support to help the refugees and people in Ukraine.