#MomsTheWord Tribute Day & how to WIN a free mobile top-up for Mother's Day
What's the most emotional challenge you've ever received? Holding your baby for the first time? Reaching a personal goal, like playing an instrument and managing the first notes? Climbing a mountain? Graduating? Or telling someone how you really feel? Now, here's one from MobileRecharge.com team, serving expats like YOU. What compliment did you feel like paying your mom, and never had the space or time to do it?
Wait! Before you pick thoughts top of your head, remember what a pain you've been, and how much patience she had. Just saying…
Now the challenge! Middle May, we play #momstheword (not mom or mummy)!
We challenge you to join the Facebook contest that can bring you free mobile credit around Mother's Day. The mobile credit can be transferred to your mom living far away, or to someone else you pick.
Facebook Invite: #MomsTheWord
Moms are key figures for MobileRecharge.com fans. Not only as memories of beautiful times and carers, but also as friends we, as expats, still care about and send mobile credit to or other goodies they need. So, we plan a #mom tribute this week in our own style. Comments will be what we expect you to share on Facebook. Comments about your moms as real people with real needs and real lives, minus all the complaints you had or still have. Include that in a private talk, or forever hold your peace and love life for what it is and accept that Moms do their best as human beings, according to their education and aspirations. Too much about that… but you got the point!
#MomsTheWord is going live now! And the Facebook contest is waiting for you to join Mother's Day celebration to win a free top up for someone you praise.
And here's more… Did it occur to you that originally remote ethnic groups celebrate Mother's Day around this time? How come so many nations thought and (some even) fought to book a Day to celebrate mom? To book a day to give a big hand to women's roles in society and their positive, if not vital, impact on our individual lives. OK, you got the point, right?
WIN free mobile credit for your Mom abroad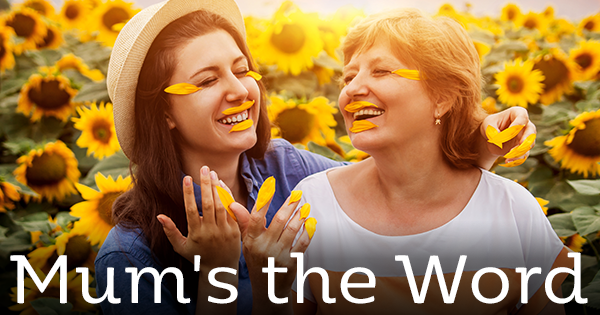 So, we invite you to leave a comment on Facebook, between May 10-13, 2018, and say the word / words that would make your mom feel extra SPECIAL.
You can also go your emotional extra mile and describe her.
What's in it for the Winner? A free top up for someone he/she praises, from MobileRecharge.com. The winner will be randomly selected & announced on Monday, May 14, 2018. Are you in? Go this way…
The winner will be randomly selected on May 14, 2018, using an online tool that keeps us objective. The giveaway will be a free top up, based on a coupon code we're ready to cook for you. ;)
SO,
#MomsTheWord is an expat event on Facebook, that plans to bring a Tribute for mothers and women worldwide, by collecting sons' and daughters' confessions right before Mother's Day, in middle May, when countries from all continents go #momstheword.
MobileRecharge.com invites everyone celebrating Mother's Day around this date to join the Facebook pool party, and swim among thoughts on moms. Moms like real women, real people with real hopes and needs, and authentic behavior.
Oh, an before we forget and you hurry to Facebook, for the countries above and many more, there are frequent mobile top-up promotions that can also make a good and easy-to-send Mother's Day gift.
https://blog.mobilerecharge.com/wp-content/uploads/2018/05/digital-sennin-464403-unsplash.jpg
4000
6000
Aura Badiu
https://blog.mobilerecharge.com/wp-content/uploads/2013/11/blog.mr_.logo_.png
Aura Badiu
2018-05-08 15:53:31
2018-05-08 18:05:59
#MomsTheWord Tribute Day & how to WIN a free mobile top-up for Mother's Day