12 mind-changing things people don't know about Venezuelans abroad
Before moving to another country, many of you probably took in the reasons to stay versus the reasons to leave. It must have been unexpectedly hard if you are one of the Venezuelans abroad… Since Venezuela is officially the capital of the most beautiful women, right? Most Miss World winners are from there. And also of one of the breathtaking wildlife cradles in Latin America, which is heaven, at least for the eye and the ego if you don't get the chance to experience something more adventurous.
For the current Venezuelans abroad leaving their homeland finally boiled down to economic chances to grow. Maybe less working hours too, because 12-hour shifts are no holiday… Oh, and also 74% less income than in the USA for example. Besides that reason, there are also the opportunities to experience the culture of anything-is-possible.
Yet, there are things that do not make the cover of the magazines but can be mindset factors when you meet Venezuelans abroad. Welcome to the secret expat life of the Venezuelans abroad!
#1 They make at least 1.91% of all citizens of Venezuela
Over 600,000 Venezuelans left Venezuela by 2015 according to the UN Migration Agency. They went northwest to the USA and Canada, but many picked exotic places in Europe: Spain, Portugal, France, Italy mainly.
Waves of Venezuelans abroad in the USA really made waves. Check this simple math: by 1980, there were 33,000 Venezuelans who had settled down in the United States, while today there are over 200,000 according to the UN Migration Agency reports.
On the other hand there is an even more abrupt study of Tomás Páez, a Caracas-based sociologist, who claimed in 2015 that "for the first time, Venezuela is producing rather than receiving migrants". He estimated around 7% of Venezuela's native population of 31 million lived outside the country.
#2 Venezuelans continue to silently help their folks back home
Once abroad, new needs occur. Believe it or not, online expat services are as rich as the queen of England. It's only when you become an expat taking on any worthy treasure hunt that you find the treasure that will ease your staying.
Many of the Venezuelans abroad start to support their folks back home with money, mobile credit and other goods that can be easily transferred online from the first month in the new country. Is this the long-distance melting one's heart or pure Latino generosity? They know better.
What's obvious as ice on the skating rink is that this market for online transfers, including mobile top ups to Venezuela, is developing fast and expanding even faster. In reality, it's unexpectedly practical and economical to make a topup to a Movistar Venezuela cellular phones in seconds. MobileRecharge.com facilitates it for Venezuelans abroad having relatives or friends back home who use Movistar or Digitel.
#3  They discover how to send mobile credit back home in the first month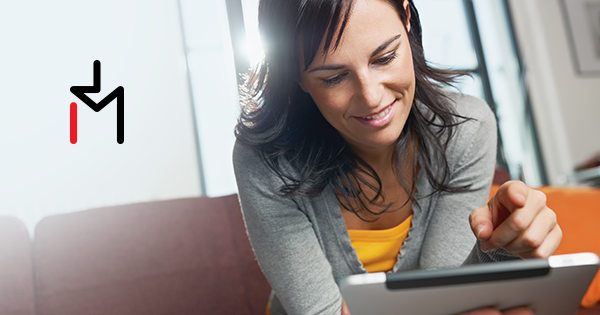 Many Venezuelans on MobileRecharge.com confess having found the online top up website from the first month in the new country, while looking for ways to recharge online their parents', cousins' or wives' or husbands' phones.
By simply filling in an online form, WITHOUT any contract required, you can also recharge online a cellular in Venezuela as simple as abc. It was not God's will, but Venezuelans' Google search power.
For example, if you're one of the Venezuelans abroad living in the USA, you can send from $5 to $20 to any Movistar Venezuela phone number. The important thing when you recharge online Venezuela phones is to make sure the number is prepaid. That on one hand. Next it's essential to make sure you've got the right match number-operator. Double checking the online form before tapping "Recharge now" also helps avoid complicated situations, despite the simplicity of the online form.
You can also recharge Digitel $7 to $15 mobile credit on MobileRecharge.com. If you imagine it's rocket science, you are sooo wrong, sorry!
The striking thing is not only that the whole process takes less than blowing your nose. But that you can pay with ANY CURRENCY. Now that's what we call politically correct. Although the account will translate your transactions in USD, Canadian dollars, euro or whatever currency you pick when you open your free account on MobileRecharge.com, payment goes smoothly whatever language your money talks. If you have PayPal, that's also favored. ;)
#4 Petrol price is always too high for them…
If one leaves in the USA, the regular calculation is $0.73 vs $0.015 per litter in Venezuela. It's hard not to compare!
But if you are a a Venezuelan in Europe, harsh costs on the car menu! Let's talk about an average of $1.49.
#5 Nature's cool stuff keep coming to their minds
How could you not see wildlife in the background of your thoughts when your childhood cradle was heaven? If you tackle the natural science topic, Venezuelans abroad may start telling you the story of the world's largest rodent or mention their over 400 species of reptiles. If your kid is passionate about reptiles introduce him to a Venezuelan. They know better…
Don't mention the weather when you meet Venezuelans abroad. Jump to the hot topics: Los Llanos and Angel Falls, Mount Roraima and the fresh River Orinoco.
#6 Critical thinking and on-going education get into their system quickly
Critical judgement may not be the spine of the Venezuelan education, but many Venezuelans abroad confess that once they understood how things revolve around long-life learning and critical thinking in their fostering country, mindset changes fast. And there is a good reason for that. Critical thinking, or let's face it and call it for what it is… thinking, is a human skill boiling as strongly as curiosity. If you don't manifest it, it doesn't mean it's not there waiting to act out.
So, once the new culture offers Venezuelans abroad a free thinking-acting chance and value ranking in an ideal climate, Venezuelans abroad spot the opportunity as easily as abc. In the end, that is one of the underlying reasons Venezuelans abroad have left motherland in the first place.
#7 Venezuelans are not easily impressed by strange buildings
Because they used to see them when at home.
Venezuelans abroad may not talk about it too often, but what they have at home may shock even an abstract artist's eye: the drowned church of Potois (literally drowned), Dr. Gottfried Knoche and his mummies, Tower of Davis, the Helix (OMG), and the antigravity-like eye-striking "Vertical City", "a megastructure with a socio economic imperative, a peoples' tower" (e-architect.co.uk).  Imagine we only mentioned some here…
#8 Venezuelans from Caracas get nostalgic when they see roller skates on Christmas
This may surprise you if you have a Venezuelan friend. In Caracas it is customary to travel to early-morning church services around Christmas wearing roller skates.
It is even more organized than you can imagine. Roads are cleared to provide Christmas worshippers with a safe passage. ;)
#9 Venezuelans abroad can't help not thinking about the crisis-wracked homeland
If you see a Venezuelan looking far in the distance, no precise aim, it may be the tune in the background startling a lost love memory, or the their Latino imagination creating virtual cartoons, but it could also be a national empathy. They could be lost in thoughts about the decay or rise of Venezuela they know, the economical dynamics there. "Any hope?" "How can we rise it and make it shine?" "Who cares?" "Where does it all go?" Inevitable thoughts of any expat thinking back on motherland.
#10 They can handle piles of papers and manage extreme emotions
They can do all these because they've already been through preparing emigration docs, and handling strong emotions.
When watching a movie, things seem simple. You pack, you go, you travel, get into some trouble or adventure, solved case, and you arrive to the new destination. It takes you few months to adapt, somehow you survive magically, and you find a good job and move on into dream-like life. Ask the Venezuelans abroad, and you may hear a totally different story. If you see tears ready to happen, don't blame yourself. They've just remembered the turmoil they've been though to move to another country. Each foreign country has its own standards, and the USA, Australia and Canada are harsh to say the least. Demanding, pardon us! The human heart is not meant to process papers, but emotions. And institutions are teachers that never taught a kid, if you know what we mean…
#11 They are first of all courageous & adaptable
Before you point your finger to any expat in your country, whether Venezuelans abroad or any other nation, stop and reckon for a sec. Put yourself in their shoes, and watch a movie in your mind.
What do you see? War? Lack of money, impossibility to live a decent life? Smokey walls? Working late? Working extra? Dreaming of your personal full potential happening? Dreaming of wearing good clothes and going to concerts, laughing in the park? Sleeping safely? Then running from your current job to fill in papers, scan and copy, emails and mailings, interviews over interviews, expensive plane tickets for planes you may not take. Wasted? Who knows? It's worth the risk. What does it say about expats? They are too courageous to be true! Just a few scenarios…
#12 They are sensitive when it comes to bills
Of course we all are. But expats coming from crisis-wracked homelands have money antecedents which make them more careful. It's about self-protection. Whether phone bills, or the hairstylist's, it's the same. We know for example that many picked MobileRecharge.com to recharge their relatives mobiles' abroad also thanks to the processing fee, which is the lowest. Just saying…
Conclusions?
If you're a Venezuelan abroad, congrats! We know what it took to move abroad, the culture shock and the long-distance effects. And how supportive you are. We know it because MobileRecharge.com hosts plenty of transactions of people who recharge Venezuela mobile phones.
Have you met someone from Venezuela? If you did or will, please give them the credit they deserve. You know more about them know.
https://blog.mobilerecharge.com/wp-content/uploads/2018/01/cesar-cede-234127.jpg
3375
6000
Aura Badiu
https://blog.mobilerecharge.com/wp-content/uploads/2013/11/blog.mr_.logo_.png
Aura Badiu
2018-02-06 07:00:32
2018-04-26 12:07:45
12 mind-changing things people don't know about Venezuelans abroad