Anyone interested to save big on their mobile top ups should be on MobileRecharge.com on November 10. We drop the processing fees to help celebrate. And guess what, your top up triggers automatically a donation to Kiva to help ambitious people who need financial support. Zero effort on your side. That's what World Top Up Day 2019 is about (MobileRecharge team)
Let's face it! You may not change the world today (what day is it?), but you've got that something that impacts your loved ones like there's no tomorrow… Any idea? Come on, that gives you the rightful title of Giver, and you know it. And that's exactly what we're celebrating on November 10, on World Top Up Day. And you're invited! We'll go the extra mile this time because we turn 5 years since the 1st World Top Up Day in expat history: we drop the top up fees for you and part of your purchase goes to charity automatically with NO effort or money on your side. What do you think?
NO FEES. Autumn revolution, friends!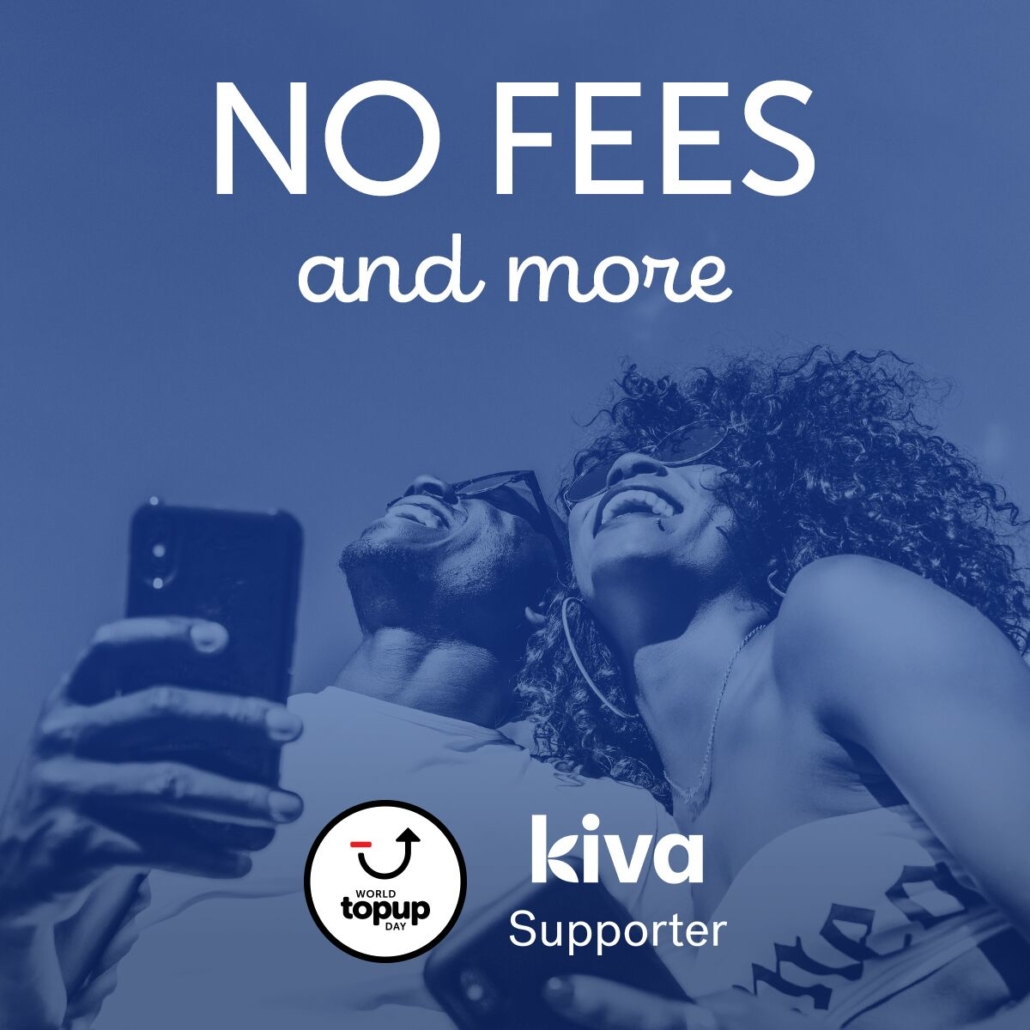 You may know that all services dealing in transfer of goods like MobileRecharge have the processing fee. It's inevitable, because it covers all market costs. And by market costs we mean several international transactions that make your top ups fast.
So, we when we first launched World Top Up Day for YOU in 2015, we needed to show you support by dropping the fees. But the Day was ore than that. We wanted you, our fans and people behind top up invoices to become visible as a generous group that usually doesn't make it front page.
Why we drop the processing fees
Payback time for you long-distance unconditional support for others! And because for more than 10 years we've been watching your gestures (reports, website, MobileRecharge app). Did you know how kind you are with your long-distance friends and family? OMG!
That's why you deserve something back, besides the ongoing offers you get by email or social media giveaways. So, first your mobile recharges will go through without any top up fees. Go ahead and place as many orders you like on MobileRecharge.com or from MobileRecharge app on NOVEMBER 10, 2019 (23:59 EST). What you order is what you send. And if there are promos running, you'll send a BONUS too. Plus you'll contribute to Kiva social cases without any effort.
Besides the NO FEES autumn revolution, we'll have something more for you. Did you ever think to help someone you didn't know because you trusted his/her cause, but didn't have the time, budget or chance to do it? We'll do that for you!
Part of your purchase goes to Charity
This year, all recharges going through on November 10 will push a KINDNESS button.
Every transaction on MobileRecharge.com and MobileRecharge app on November 10, 2019 (23:59 EST) hits the charity button automatically. We'll donate on your behalf to several less-privileged communities hosted by Kiva.
By the way, Kiva is…
An international nonprofit, founded in 2005, that manages crowdfunding loans for ambitious people in underserved communities who strive to make up a life by contributing to their society while being a provider. They don't have financial support from the state or other entities, so Kiva comes in at that point.
Who does Kiva help?
Through Kiva's activity, students can pay for tuition, women can start businesses, farmers are able to invest in equipment and families can afford needed emergency care. Kiva hosts eco-friendly businesses, and focuses on people working in agriculture, education, refugees, war-conflict areas, etc.
Some examples?
#1 Marquita's story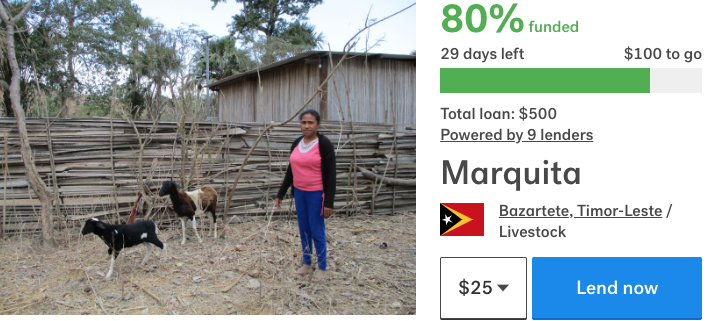 Source: https://www.kiva.org/lend/1865256
Marquita is from Timor. She's 30 and has set up her own livestock business many years back, with her own capital. She grows goats. Marquita has a livestock business that she first started up with her own working capital. Her goats grow freely, and feed on good grass and water. When the goats are mature, she sells them to the local market in order to generate income for her loving family.
#2  Ahlam's milk, cheese and butter story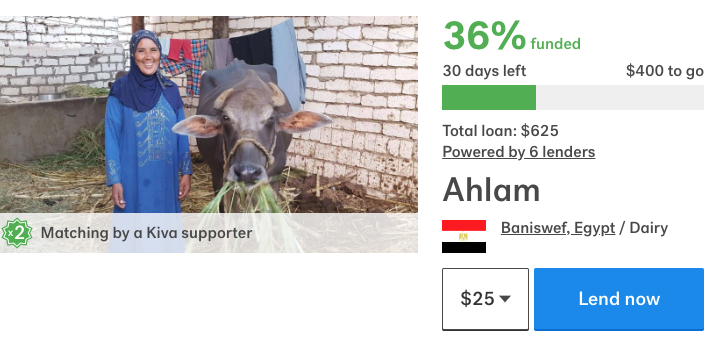 Ahlam is 37 and is the mother of 2 kids. Her husband is a farmer for landlords, but she has a small cattle business for dairy products like milk, cheese and butter. Two years ago, she acquired a loan that was very useful at that time to set up the business and now she needs to move on with another loan.
#3 Zohidjon's woodworking story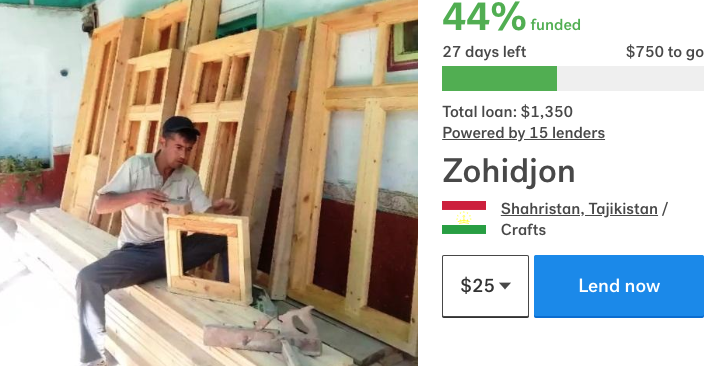 Source: https://www.kiva.org/lend/1863954
Zohidjon loves his profession and is trying to grow. At 37, he's a married man, a caring father of two, and a proud woodworker for more than 10 years. But his woodcraft would go down if cannot improve the quality by purchasing more wood and the necessary woodworking implements. Zohidjon is a returning borrower and has a positive credit history.
#4 Sidra's school at only 28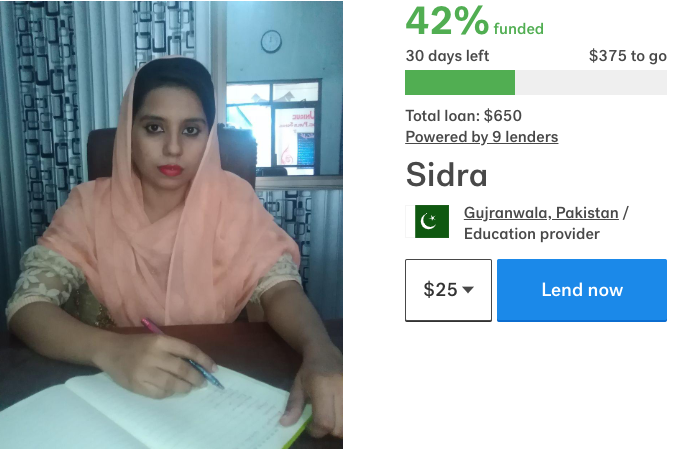 Source: https://www.kiva.org/lend/1865341
At only 27, Sidra manages a school in a marginalized community. At present, Sidra is planning to build extra classrooms. However, there is a lack of money for bearing the expenses related to construction.
Noticed? YOUR impact is double!
Can you see it? Top ups you make for people back home may fall under the category "routine" for you, but we can objectively see how that helps a whole community indirectly, not just the person whose number you recharge. How? We tend to minimise our contribution to society. And last year that was the entire theme: how jobs mean having a social role and serving someone… You send credit for local use, right? People start using it and talk to each other using that credit… They start to solve issues, comfort themselves, ask for advice, share info. See the whole point now? Those talks lead to change on a personal level, but also a community level.
Having NO top up fees on November 10 helps you SAVE on your gifts. Plus on November 10 you get to contribute to the life of a developing community. You make your regular top up, but with no top ups fees this time, and each top up adds to the Donation purse we collect.
On Monday we draw the line. Each top up made the previous day will count! It will be like a vote to kindness. We'll count the votes and make the big donation while World Top Up day is still in the air.
Save the date, friends! On November 10, NO top ups fees apply on your top ups and you get to contribute to the life of ambitious people in developing community who need financial support. You contribute automatically by simply making your regular top up. We donate on your behalf to Kiva. Sounds good? :)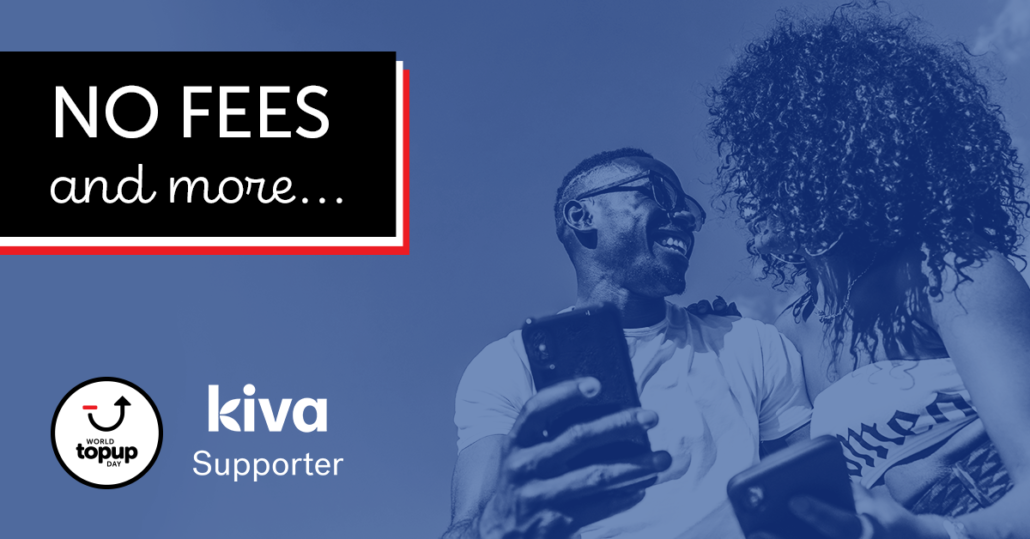 What you can do meanwhile to stay updated and make the best of World Top up Day deals?