4 Black Business stories that changed our world
Black business is a story backed up by the old ideal of black liberation. We had a thought about the creative and rebel Black spirit during the African Heritage Month, some time ago this year. That was the motivation behind the first attempts, the story of the pioneers. In the USA, entrepreneurs make 9% of all the business people in the USA, according to an Inc.com article from June 2021, Afro-American entrepreneurs included. Why all this talk now? Because August is Black Business Month, and we've got the perfect excuse and chance to dig deeper into the 9%, by focusing on a pioneer, two black business people from media and sports, as well as a beautiful expat. All four characters focused on extracting business value from innovation or social contribution.
Plus, at the end of the article, you'll find deals on international mobile top up aka loads, mobile recharges, or mobile credit transfers. Online 1-minute transactions, on the expat platform MobileRecharge.com or MobileRecharge app.
#1 Annie Malone uplifting her community through beauty
It was not about hair alone…
She's known as one of the first millionaires in St. Louis in the early 1900s, and she's been portrayed in the Netflix (controversial) movie Self-Made. Meet Annie Malone, one of the black business pioneers in history and definitely a game-changer for black women thanks to her line of hair products designed for her fellow sisters, her educational institution, and her self-sufficient huge business community. She was also an inventor and a philanthropist and her life is captivating and inspiring. Cosmetics for African-American women was definitely marked by her actions.
The black business she ran started when she created a wonderful hair grower product. When it was obvious it was working for her and others, she started selling the product from door to door. She soon moved to St. Louis in Missouri to increase her sales. Her marketing strategy was wow for those times. She was offering free treatments to attract customers, her brand a popular one. Mrs. Malone managed in time to create a five-store facility including a manufacturing plant and store, and business offices, dining hall, hotel, chappel, and top-roof garden.
But also a huge and fabulous beauty college, Poro, so her innovation also touched the educational area. She also involved other key characters who needed to give something back to the community.
Mrs Malone travelled a lot, got a lot involved in charitable actions, and while building an efficient black business from scratch, she was never someone's mom, but she was the protector for thousands of people. From workers and colelagues to strangers in all the countries she's been to.
And guess what, people don't forget. In St. Louis, there's this May Day tradition… Annie Malone parade.
#2 Sienna Brown and the Black expat narrative
"I teach women ready to step into their bigger purpose, the tools they need to design a life they love. . ."
Vogue wrote about Sienna Brown in November 2020, in their pandemic article "Living Abroad As A Black Woman Is Healing Generational Trauma": This Entrepreneur Is Paving The Way For Other Expats Of Colour", Agnish Ray. Her work is around motivational and pragmatic effort to support black women move abroad, as well as find a career that allows them flexibility.
Content creator, expat entrepreneur, and also an educator. She's definitely going to change a lot little by little. As she defines her aim on her Instagram, "Teaching women how to gain clarity, consistency & confidence to reach their next chapter🙋🏾‍♀️" . As she states on siennajbrown.com, "I teach driven women how to build a career that gives them the freedom and flexibility. .  ." but also how to master your move abroad.
Woah, did you really just say that I have 3 different jobs? Yup, I did. But, my work doesn't feel like work
Podcasts…
Her podcasts start soooo nicely, with a coffee sound and good music. She gets emotional over her confessions.
Sienna is authentic and warm, her voice has a rusty "tail" and a bit of twang and that makes it so attention-grabbing, comfy and even charming. You can listen to them now on Spotify for all women (and men) looking to "lead with intention". Sienna shares her life story and life lessons in intimate detail, making herself accessible for other expats and people looking for motivation to grow or move on. And as an expat, experience is there (OH, boy) to reference.
A beautiful seed planted, subconsciously an expat?
"How did you  move to Spain?" A question expats get very often.  Sienna too. So, she goes back to the six grade to remember how her expat story started, years before she decided to move from New York to Spain.
#3 Oprah Winfrey and how she broke the boundaries of the
"

average

"
It doesn't matter where you come from. It doesn't matter what your mama did . . . What matters is now, this moment, and your willingness to see this moment for what it is, accept it, forgive the past, take responsability and move forward. (Oprah)
We're not going to talk a lot about Oprah whom everyone knows. One of the richest and famous women in the world for her charity, talks, social contribution and media business. One search and you can jump into a sea of information.
But we're going to mention her humble start in life, living in Mississippi with her maid grandma as "color people". And even if her grandma expected her to become a good maid and have some "good white folks" around, she also taught her how to read before the age of 3. Yes, you've got it well. THREE. At 6 she moved with her mom and her dad, and life would turn strange since extended family members abused her in multiple ways. But hey, people who survive do have some life lessons to carry with them. She ran away from home. At 14 she gave birth to a son who did not survive and got a second chance. And leaders usually develop skills in most uncomfortable situations.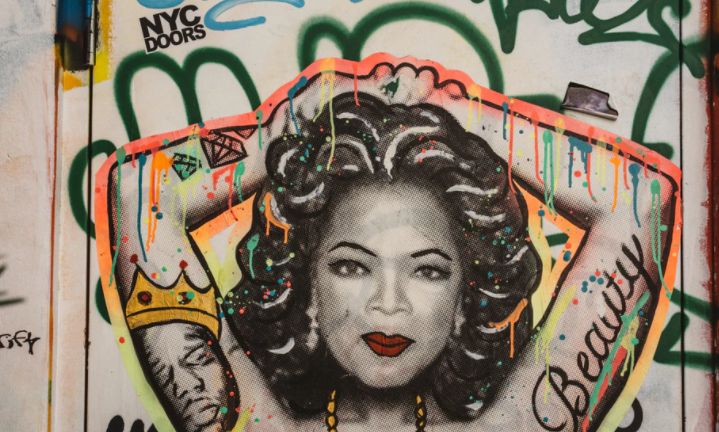 She got included at Lincoln High School in Milwaukee where she was distinguishable smart as we find out from several sources. Next, she started acting out and moved with her dad, a strict and encouraging influence. She was above average in her school performance and assure a scholarship for herself while developing her oratory skills. In her teenage, she got involved in television, and that's what triggered it all.
She started her own shows, interviews and had e=her own curiosity agenda as a black-business / media-business owner. Oprah received credit for creating a public intimate context for really important conversations, a confessional form of media communication.
And if you didn't know she's also got a beautiful voice. :)
#4 Michael Jordan. From basketball to shoes.
He's never been a simple player, well, maybe at first. But what came next was a definite and historically unbeatable impact in the playfield of high jumps and even outside, even for today's NBA. His 1989 highlights close to the rim, his vertical game in basketball are on the basketball timeline for good.  He was doing that in an age when there was no defensive three-second violation. There were even the "Jordan Rules". More about his original game and strategies. Age took him one step backwards, but then he reinvented himself. "And at the end of his career, Michael transformed himself into one of the best post-up players in the NBA." (BleachReport.com, "How Michael Jordan Re-defined His Game to Extend Legendary Career")
His foot was bleeding but that didn't stop the champion from not doing a great game.
A pair of Jordans was inspirational for any aspiring kid, but also eased the sweat of the game, and laid the foundation for other famous players today. Plus it went along with Michael Jordan's attitude, and the cultural impact of the game and dignity/respect standards he set publicly.
Michael Jordan not only changed the game of basketball, but he helped to revolutionize the way people buy basketball shoes. His shoes outsell those of other stars despite the fact that he's been out of the game for over a decade. Additionally, he purchased a majority stake in the Charlotte Hornets in 2010, making him the second African American majority owner of an NBA franchise. (Groupon.com post)
OK, but how about his re-invention as a black business owner and innovation in the basketball equipment industry? It was in the early '90s when the signature shoe line developed out of his own needs. Jordan footwear is like Mr. Jordan, breaking the convention of basketball and making shoes that serve the game needs.
BLACK BONUSES on top ups to the Caribbean, African countries and Latin America
Yep, there are daily BONUSES for Afro-Americans overseas. Well, actually for their families back home. The idea is that anyone can transfer credit online to folks in some other country, and get an automatic bonus along, without paying for that extra credit. Have a look on MobileRecharge.com and go ahead, try it. Or enjoy the same easiness and bonuses while on the go, using MobileRecharge app, which by the way is free to install on any Android or iOS device.