5 touchy things that the Cuban queen in Europe shared with the world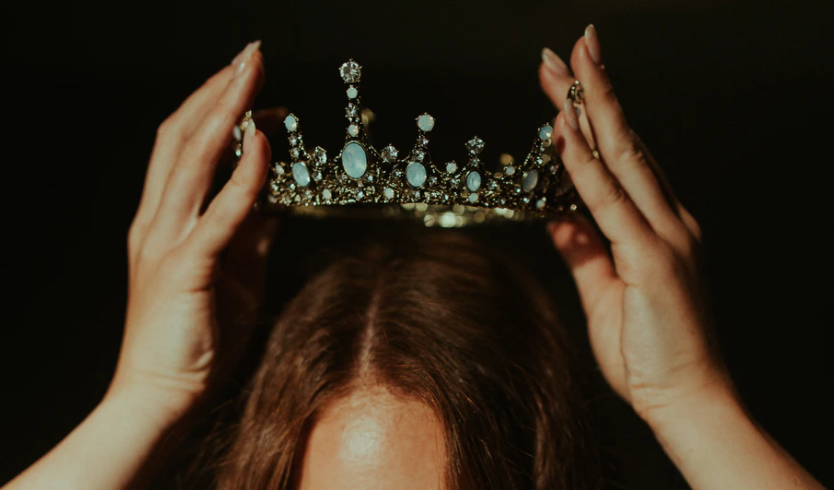 The Cuban queen in Europe is probably one of the most famous Cuban expat in Europe. But what do we know about her except that her name is María Teresa Batista and that she's Grand Duchess of Luxembourg? Few days before the new Cubacel promo dedicated to the Cuban expats supporting their folks back home, we turn our attention towards the famous Cuban expat of the Cuban royal family.
Her heritage is unconditional sharing
In 2018, during a speech, our lovely Cuban queen in Europe said "my grandparents and my parents passed on to me the importance of the values of sharing, and the happiness of giving when nothing can be expected in return other than a smile". The tone was sincere and tender, and so was her smile. A sure reason to be proud of the Cuban heritage. Btw, here's more on that topic… in an older article.
Royals can be modest citizens too
Maria Teresa is some character, with an interesting destiny! She was born on March 22 , 1956 in Marianao, Havana, Cuba, and is now the Cuban queen in Europe.
Her father was José Antonio Mestre y Álvarez and her mom María Teresa Batista y Falla de Mestre, both descendants of bourgeois families of Spanish origin.
When the Cuban Revolution started in October 1959, Maria Teresa Mestre and her family left Cuba in search of a new home, a friendly home, that Cuba was no more. The new government headed by Fidel Castro had confiscated their properties and changed their lives for good.
Before becoming the Cuban queen in Europe, she was a simple citizen in New York City, where her family settled, and where Maria Teresa attended school up to high school. Next they lived together in Spain and Geneva, Switzerland. It was there that in 1980 she got a got her university degree in political sciences.
Singing with your kids is a magic connection
In an older interview, the young duchess, now a Cuban queen in Europe, confessed playing the guitar and singing as one of the things with a certain value in her life. Also, as a young mother she immediately related that emotional bath with her kids, when expressing the wish to play together.
The Cuban queen in Europe can speak flawlessly the native language of the interlocutor
She's amazing when it comes to communicating in the language of her interlocutor. She can adapt, and switch from Romansh to French if at a French conference, to Spanish or English. No matter the language, her accent is sublime! Check this out…
She stands for women and girls in vulnerable environments
Early this year she delivered a strong speech to point out the numerous female victims of sexual abuse in conflict areas.
But her input is much more richer. She allied with Dr. Denis Mukwege Foundation and We Are Not Weapons of War to make some changes in the way we treat this reality. But also doing her best to expand education for young girls and women and help to fight poverty. As part of her input in UNESCO, she supports the "Breaking the Poverty Cycle of Women" project in Bangladesh, India, Nepal and Pakistan.
Since 1997, the Cuban queen in Europe is a special ambassador for UNESCO for eduction of young girls and women. And in 2016, she organized the first international forum on learning disabilities in Luxembourg.
In 2007, the Cuban queen in Europe was appointed a UNICEF Eminent Advocate for Children.  She is also member of the Honorary Board of the International Paralympic Committee. Her name is also associated with Ligue Luxembourgeoise de Prévention et d'Action medico-sociales and the SOS Villages d'Enfants Monde. Plus, she is the president of the Luxembourg Red Cross and the Cancer Foundation.
Another project she has initiated is Projet de la Main Tendue, as a consequence of visiting the Bujumbura prison in 2009. The aim is to take minor people out of prison and support them to rehabilitate, join their communities and enjoy real opportunities.
Late 2016, she also became one of the board members of the Asian University for Women (AUW) in Chittagong, Bangladesh, which servers extraordinarily talented women from 15 countries across Asia and the Middle East.
In 2019, Maria Teresa presented her initiative "Stand Speak Rise Up!" to end sexual violence in fragile environments, launched in cooperation with the Women's Forum and with the support of the Luxembourg government. (Wikipedia, Maria Teresa, Grand Duchess of Luxembourg)
We promised some good news for all Cubans out there abroad
A new Cubacel promotion will take place from December 7 to December 12, 2020 (23:59 Cuba time). All top ups to Cubacel on
MobileRecharge.com
or using
MobileRecharge app
(free to install), between 20 – 80 CUC, will get data and extra CUC. Up to 4GB + 200 CUC Cubacel Bonus.  Pick the amount that suits your folks. No contract needed.
20 CUC order = 20 CUC + BONUS: 1GB + 50 CUC
25 CUC order = 25 CUC + BONUS: 1GB + 50 CUC
30 CUC order = 30 CUC + BONUS: 1GB + 50 CUC
40 CUC order = 40 CUC + BONUS: 2GB + 100 CUC
50 CUC order = 50 CUC + BONUS: 2GB + 100 CUC
60 CUC = 60 CUC + BONUS: 3GB + 150 CUC
75 CUC order: 75 CUC + BONUS: 3GB + 150 CUC
80 CUC order: 80 CUC + BONUS: 4GB + 200 CUC
Check more details about this promotion and
HERE
.