Looking for a Cuban store nearby for Christmas gifts?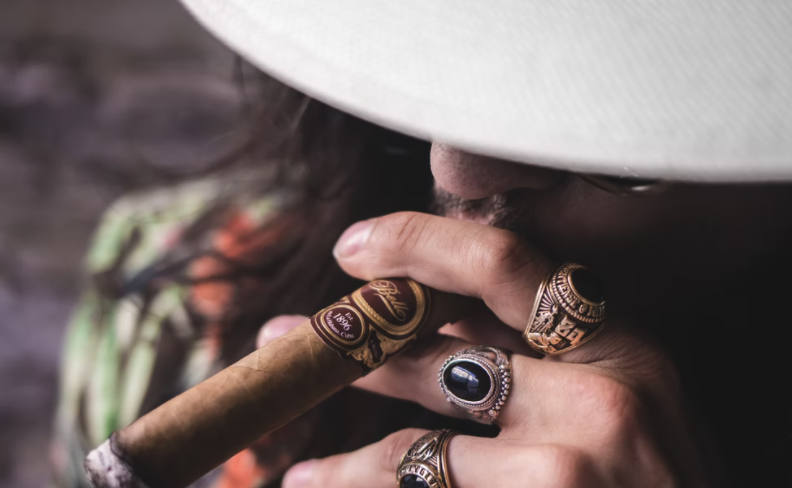 A way back we talked about Afro-American business in the USA, but did we ever mention that Latino entrepreneurs are also a representative segment in the USA and other parts of the world? Just to stick with Cubans this time, we can come up with some attractive Cuban store tips to help you pick your Christmas gifts…
In case you want to buy local and support your Cuban fellows…
Or maybe you prefer Cuban products for some reason, whether out of nostalgia (which means you're Cuban) or maybe you have a spouse who's Cuban and you want to surprise him/her.
Or maybe you're a Cuba fan.
Whatever the reason, here's our list. We have walked fast through Florida, Canada, Spain, and France, whci by the way, welcomes more than 5k Cubans. Indeed, the largest Cuban community remains in the USA with more than 1.4k.
Looking for a cool Cuban store in the USA
What a great density of Cuban stores in Florida! Did you know there's even a Chamber of Latino Business in South Florida? Yep, the Cuban-American Lilliam M. Lopez founded it in 1994 to promote the success of Hispanic businesses in South Florida. Imagine the proportion!
Anyway, in Florida, a Cuban store is no rara avis (rare bird) or firstling.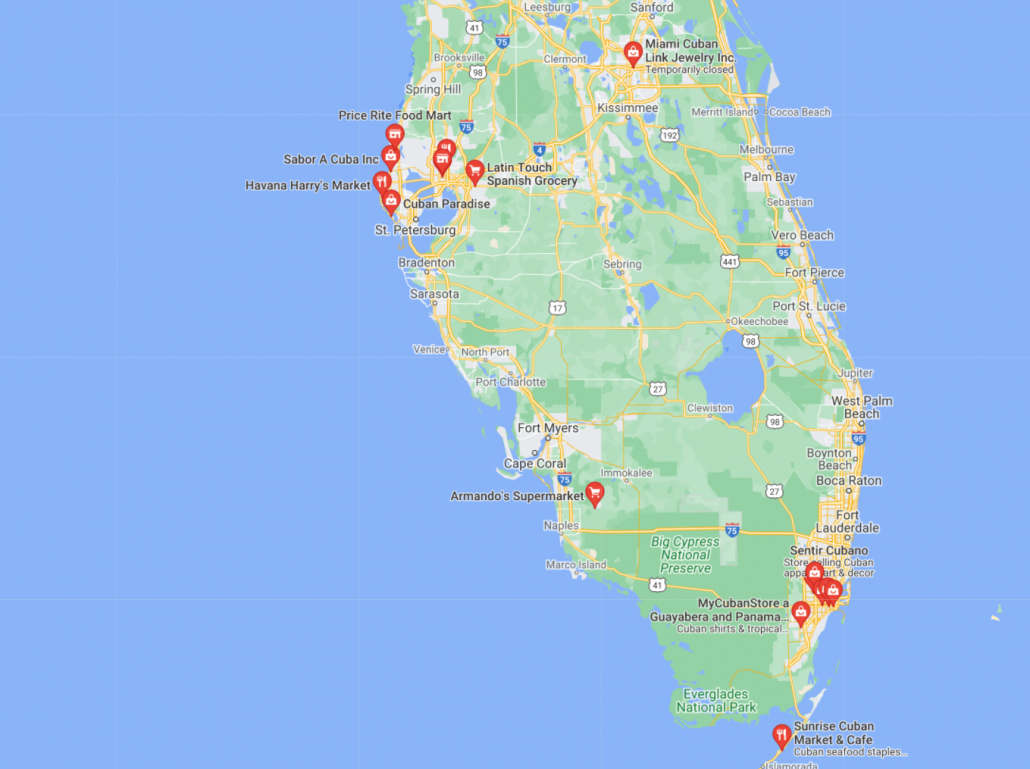 Our first pick? SentirCubano, a Cuban store in Miami with an overall rating of 4.5. Wow, right? From decorations to clothing, they offer a variety we looove. We can visit them at 3100 SW 8 Street in Miami Fl 33135, and as they say… 4 Blocks East of Versailles Restaurant.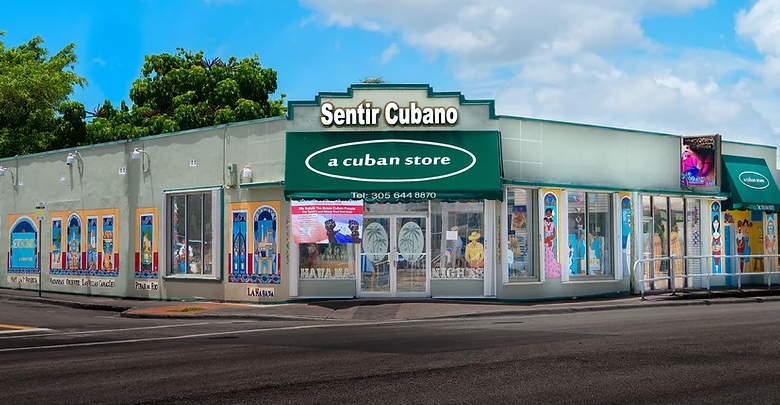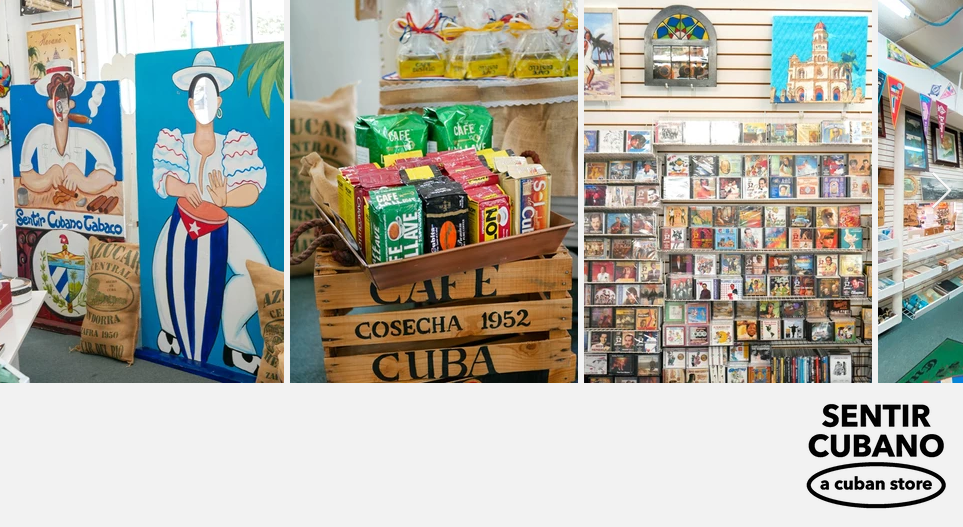 If you want to go for Cuban-inspired clothing, you can also go look for Eva Mendes clothing collections in New York & Company. It's a chain, so chances are you can find one nearby. There are approximately 378 retail and outlet locations in 32 American states as well as online stores. So, go check them out.
Casa Cuba gift shop in Tampa, Florida. Have you ever been there? Leave us a comment if you have, with more details, because their presence on the internet is not that rich.
Ultimately, Etsy is a generous and comprehensive Cuban store so to put it. Here's what we found.
Also, we'll leave these Google tips on Cuban store with you here.
MobileRecharge.com for fast
&

easy mobile top ups to Cuba
OK, this is not an offline Cuban store, but it is a nearby store for the Cuban community living abroad, expats worldwide. So, if you're one of them, the website also has a free app associated called MobileRecharge. Both the website and the app facilitate mobile credit gifts to your Cuban fellows in Cuba using a Cubacel mobile number. Basically, you can top up Cubacel credit on MobileRecharge.com and MobileRecharge app.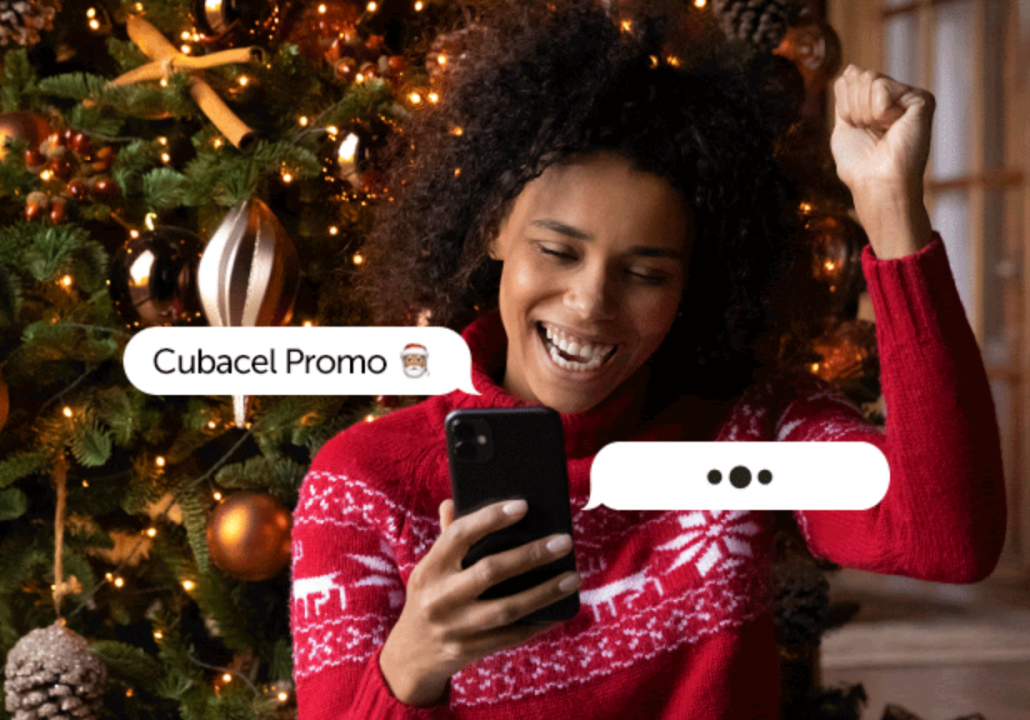 Plus, MobileRecharge hosts regular promos for Cubacel. The next one runs between December 20 – 25, and the maximum bonus that applies automatically or immediately amounts to 2500 CUP. That's free credit, amigos! Say you send your brother in Cuba 500 CUP on December 22. Then he gets 1500 CUP instantly or a few minutes later. The next day you send your mom 1000 CUP maybe around her birthday. She gets 3000 CUP immediately. Is that a nice last-minute gift?
500 CUP order => 1000 CUP Bonus 
650 CUP order => 13000 CUP Bonus 
750 CUP order => 15000 CUP Bonus
1000 CUP order => 2000 CUP Bonus
1125 CUP order => 2250 CUP Bonus
1250 CUP order => 2500 CUP Bonus
Paris? Let's start with that. No wonder a Cuban store is rather a cigar store in France. Here are all of these cigar Cuban stores.
But Spain is also hosting cigar Cuban stores like the one below. And so does Switzerland, where CasaDelPuro is pretty popular. And so is London, mainly Cuban cigars and coffee shops.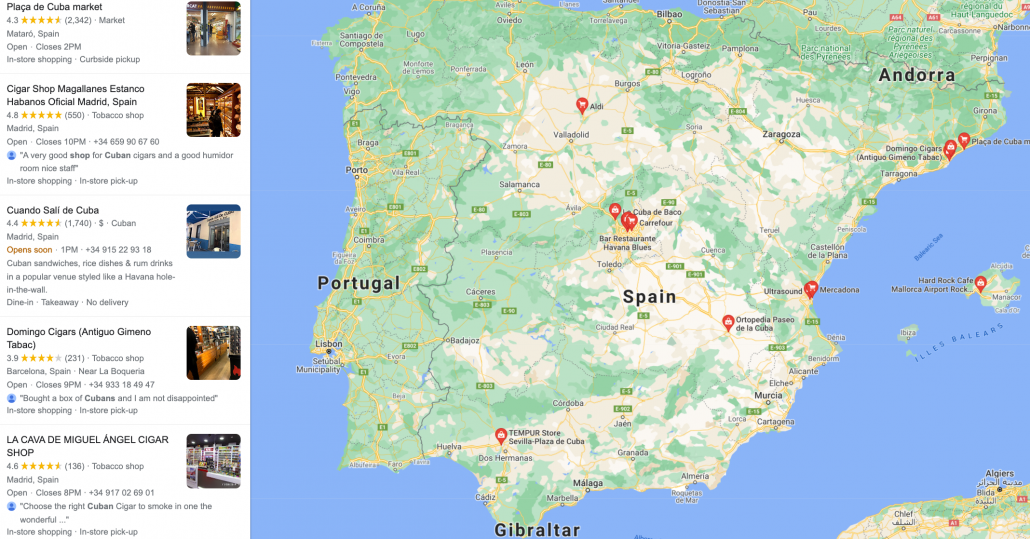 What if you want Cuban sweets? Well, you need to ask someone to bring you from Cuba or the USA.
What if you want Cuban hats? Well, there's a famous online store for that. If you know other Cuban stores nearby, leave them in a comment for the rest of the community. Thanks!
What about Cuban art? Oh, yes! In London, there's a Cuban store for that. It's called Cole's Cuban Art & Collectibles and you can find it at Charing Cross Rd, London WC2H 0BF, United Kingdom.
Canada
Yes, you've guessed it right, or maybe you know from direct experience. Most Cuban stores in Canada (west and east coast) are cigar shops. Well, no wonder then that "Cuban cigars" is one of the terms most searched on Google when it comes to Cuba.