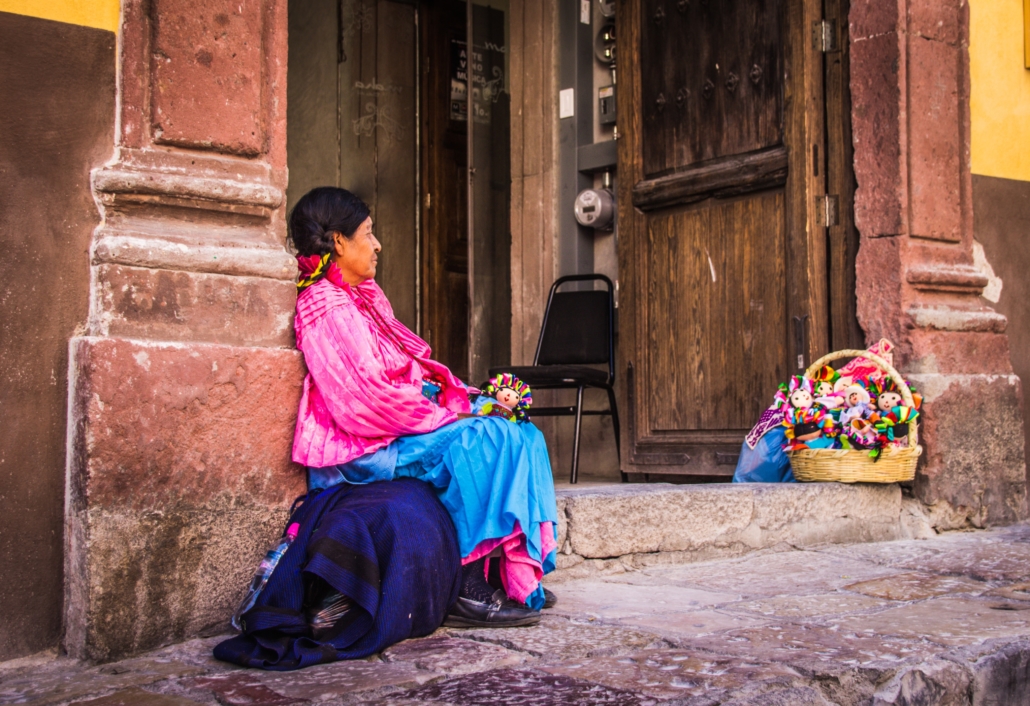 According to BlueZones online magazine, Mexicans are among the happiest ethnic group in the world and in top 4 most generous expats. Partly because they have strong faith running through their veins, and families are a must. Partly because they enjoy social interaction more than material accumulation and issues around them. No wonder Miami is so lively and Canada so caliente! :) If you're one of these Mexicans spreading good humor and positive perspectives in a foreign country, congrats! This article is for you. Take it as a smart tip to help YOU help YOUR FOLKS back in Mexico, from someone who's been in your shoes… Maybe my thirst for social interaction was not so strong and faith not my top value, but as an expat, people back home became a heart's priority. They needed me, just like your folks need you, so I needed to do something about it when my new financial situation was OK. I've tailored this simple fair way to top up a mobile in Mexico, besides other countries… It takes few seconds, so you can do it during a break. To keep things easier, you can also use MobileRecharge app which is free to install on your Android or iOS. Let's get started!
#1 Check the local operators available, before you top up a mobile in Mexico
#2 Relax and put down the numbers in Mexico you want to recharge
When they learn they can top up a mobile in Mexico in seconds, some get enthusiastic and make a list of all their friends and family members. Then they start to cross out the names and nick names according to the evening's budget. :)
Others have one number on their mind and they want to make a surprise or send a last minute gift. Yes, for many talkative Mexicans getting a top up from abroad is a good bunch of words ready to speak up. :)  Others top up a mobile in Mexico (one, that is the same mobile phone number again and again), on regular basis, to spare their mom or sister of their local phone bill.
Whichever your craft ;) if you decided to top up a mobile in Mexico, you better double check the phone number is correct if you don't want to get a Thank You back from someone you don't know.  Once the credit leaves, it's hard to get it back if it's not Pending in your account any more. Also, make sure it belongs to one of the operators on MobileRecharge.com. Say, if you want to top up a mobile in Mexico that pertains to Telcel, don't fill in the Unefon number please. :) It's easy, no worries, you'll figure it out.
If you have doubts about the number, you may ask a relative or postpone the transaction meanwhile. We've been here for more than 10 years, we're not going anywhere. ;)
#3 Enter details, no contract needed
Besides the country, the phone number and the local operator it belongs to, you need to pick the amount you want to send. Each operator has its packages. Consider that all transfer of goods services like this one has a processing fee. It will apply at the end of your transaction and reflects the costs on the global market, those costs that cover for a minute transaction on your part. The point is your mobile credit gets to the destination instantly. ;)
Movistar top ups to Mexico
You can choose to send Internet data or traffic, prepaid credit or bundles. If you want to make more than one transaction, you'll need to go through the online form for each. Both on the website or the app. Besides PREPAID credit… you can send:
INTERNET
PAQUETES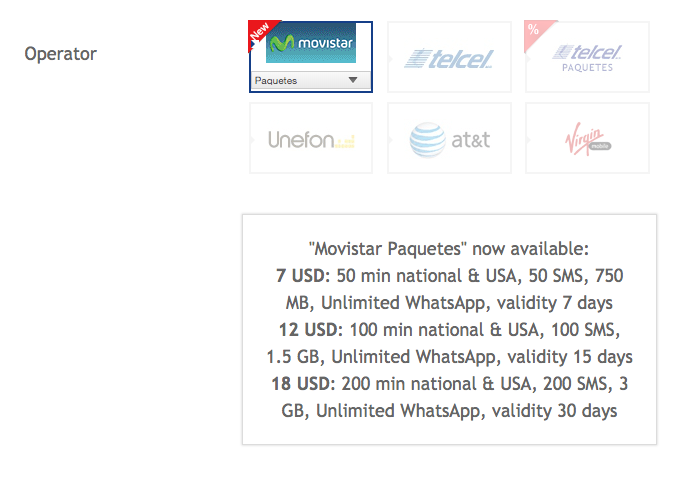 Telcel top ups to Mexico
Besides the Telcel PREPAID online credit, you can find some cool Telcel Paquetes available for your friends or relatives in Mexico. When you top up a mobile in mexico that belongs to Telcel, consider these paquetes.
PAQUETES
They comprise national and even minutes to call the USA, SMSes, MB and WhatsApp. Oh, and you get to send double your amount, while paying any between $7 – $18 these days. ;)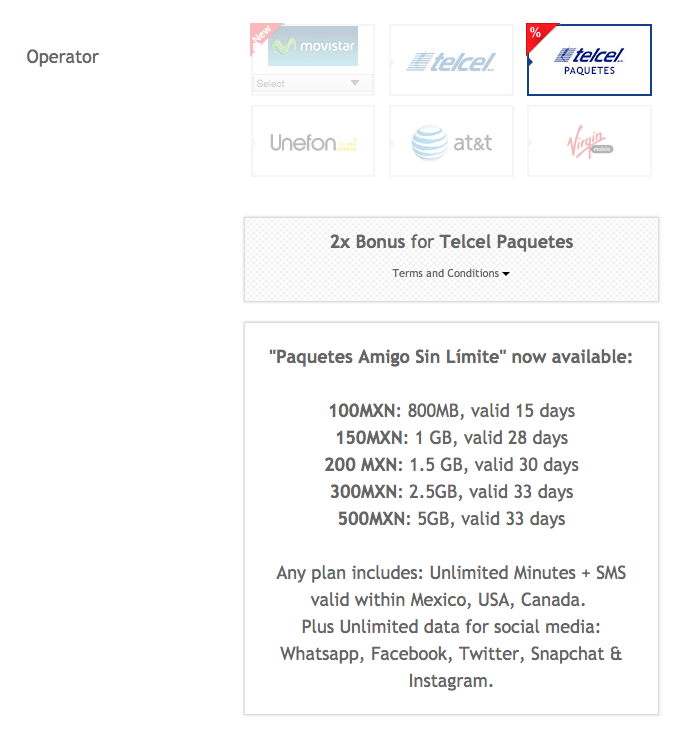 Unefon, Virginia or At&T top ups to Mexico
If your relatives in Mexico use one of these networks, you have the option to send them values from $5 – $50. Again, it takes seconds to reach their phone.
#4 Pay safely… the way you want
We're a bit old school, not yet ready for bitcoins. But otherwise, you can pay the exact amount in your checkout using PayPal, Visa or Mastercard. It's 100% safe. We're labeled BBB for customer satisfaction and transparency, plus we are certified as "Verified and Secure". We have all the shields to keep you safe, let's put it like that. ;)
It doesn't matter where you live or the currency of your bank account. Conversion is easy. Just make sure you have activated your international payment option. When you Create your account, you need to choose a currency to display the values.