Who are the popular YouTubers cubanos
YouTubers cubanos, as they are know, made it viral these days. But unfortunately on the human rights agenda. Several sources on the internet announced that on October 14, police arrived at the homes of several Cuban vloggers who were about to participate in a forum talk on politics. Two of them (Jancel Moreno and Maykel Castillo) were detained. And Iliana Hernández and others had their internet cut according to hrw.org. The 21-year-old Ruhama Fernández "had to hide to participate in the discussion by phone" according to the same source.
Activism & entertainment
Indeed many YouTube influencers in Cuba choose the activist way, while others entertainment vlogs and lifestyle. But whichever the choice, YouTubers cubanos are a phenomenon on the rise thanks more accessible internet. Nauta spots are still ON, but the big star is "celular data" from Cubacel, getting more and more popular. The bad news is that internet is still expensive for the locals, which is unbelievable and somehow a big challenge for the vloggers. That's why many Cuban expats support by sending internet credit to Cuba, whether Nauta credit or  Cubacel Bonus (check triple bonus details at the end). To their relatives, friends and… even their favourite YouTubers cubanos right there, in Cuba. Which brings us baaaack to the topic. Who are they?
We'll not cover the comprehensive list, but we'll start it… So, please leave a comment below to add the vlogger you're following and tell us why. Sharing is caring!
Robertico Comediante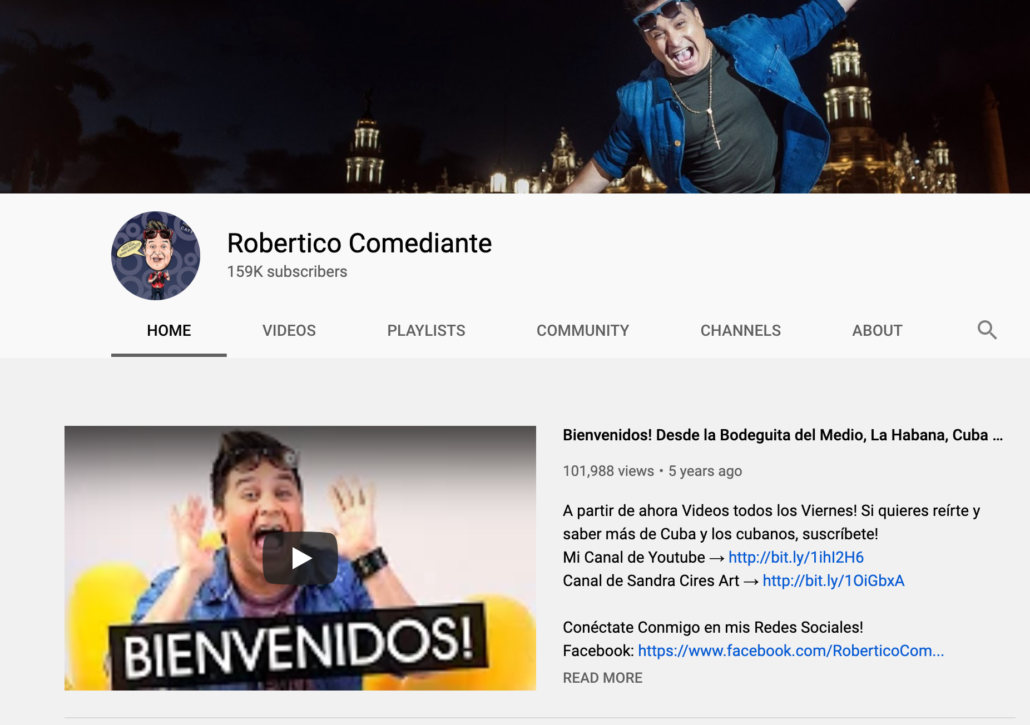 DinaStars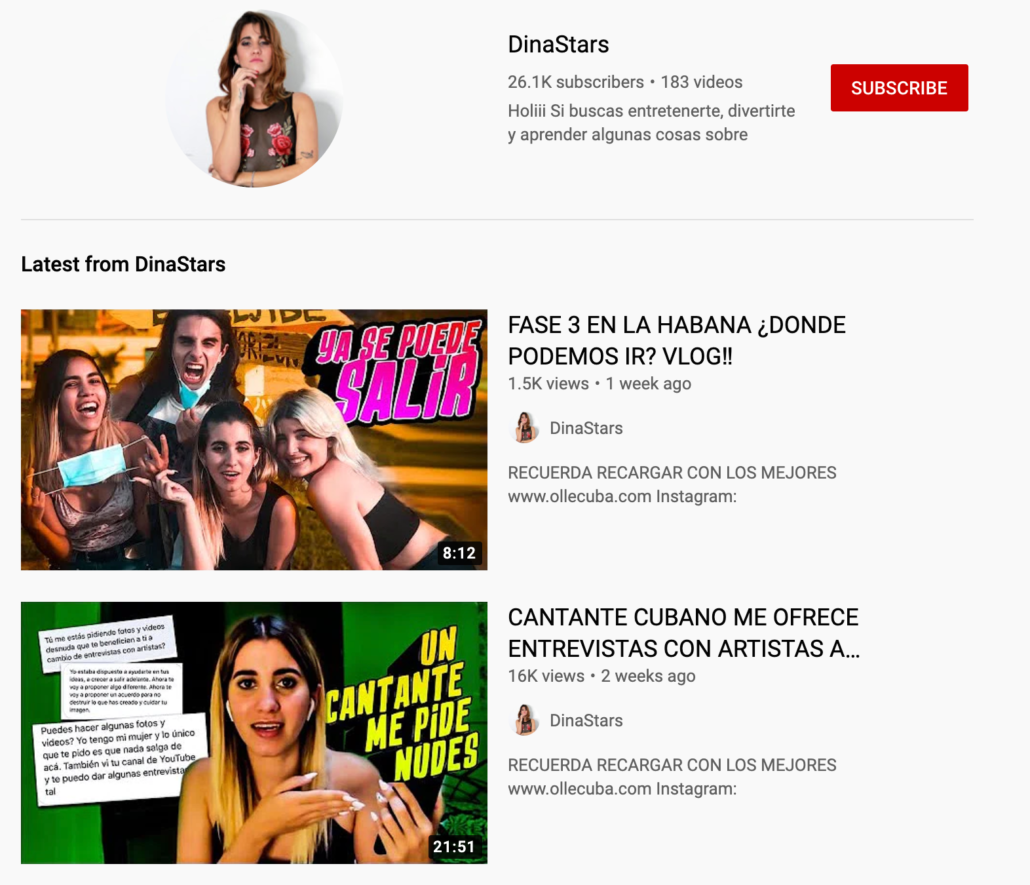 niquibestia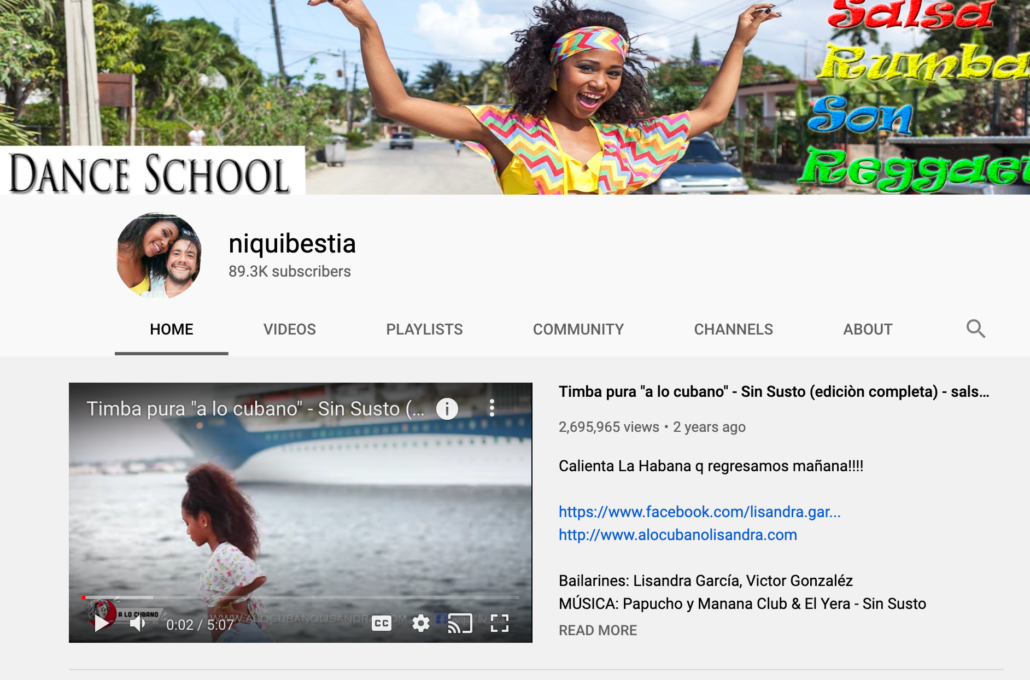 Yes, a YouTube dance channel is in top 10 YouTubers cubanos still living in Cuba. That could only happen in Cuba you'd say, but not really. All over the globe, you'll find dancers who are very succssful vloggers, thanks to their tutorials and challenges.
Getting back to the YouTubers cubanos… The main dancer on this channel, LISANDRA GARCÍA and her community got 89.20 K subscribers. Wow!
The other main artists are VICTOR GONZÁLEZ, SILVIO LEROY PEREZ, ERNESTO GARCÍA. The most spectacular thing abot their channel is that dancing steps are the main vocabulary. And if you miss places in Cuba, the nice part about their studio is that it's mobile. :) You'll get the chance to visit Havana… The image is amazing
Mely's Dream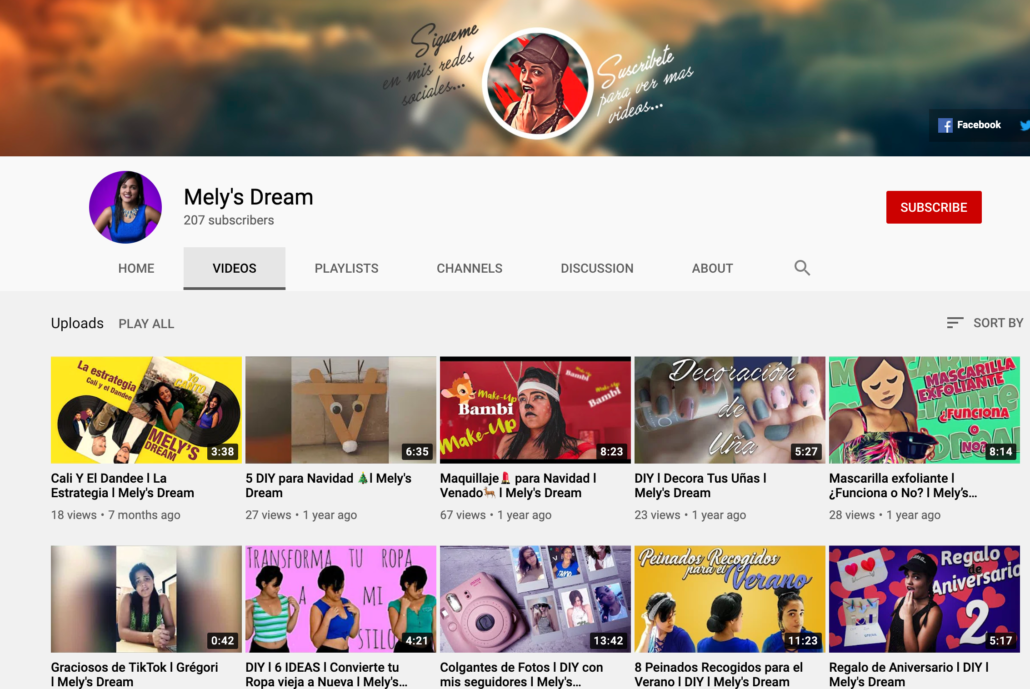 Mely joined YouTube in 2017, but she's already one of the most visible YouTubers cubanos in Cuba. Really professional vlogger and definitely charismatic. Here's how she describes the channel.
Hola mis soñadores, mi nombre es Mely y mi canal se trata de manualidades, estaré creandoles varios artículos artísticos y entretenidos, espero me apoyen y lo principal, espero les gusten mis videos…
We'd say a personal vlog with a DIY twist to it.
ONASYSTV
Onasystv is a hip-hop channel live since 2005.
Romina, the "journalist" of a channel bearing 28.8k subscribers met them at the YouTubers meeting in Havana.
WaO_BEBa Cuba
Laura is the vlogger of the channel and one of the most appreciated YouTubers cubanos. She joined in 2012, and we imagined it wasn't easy at that time. Her Cuban lifestyle episodes are dressed up in authenticity and playfulness. She often introduces friends and family in her videos. Her target are the youngsters in Cuba or curious Cuba fans.
THALYNEKO MK
Not a very popular vlogger yet in terms of  number of subscribers, but definitely an influencer close to her fans. She talks about her routine in Cuba, which is pretty interesting for someone curios about youth in the country, and definitely a model for people of her age. 
AILEN'S WORLD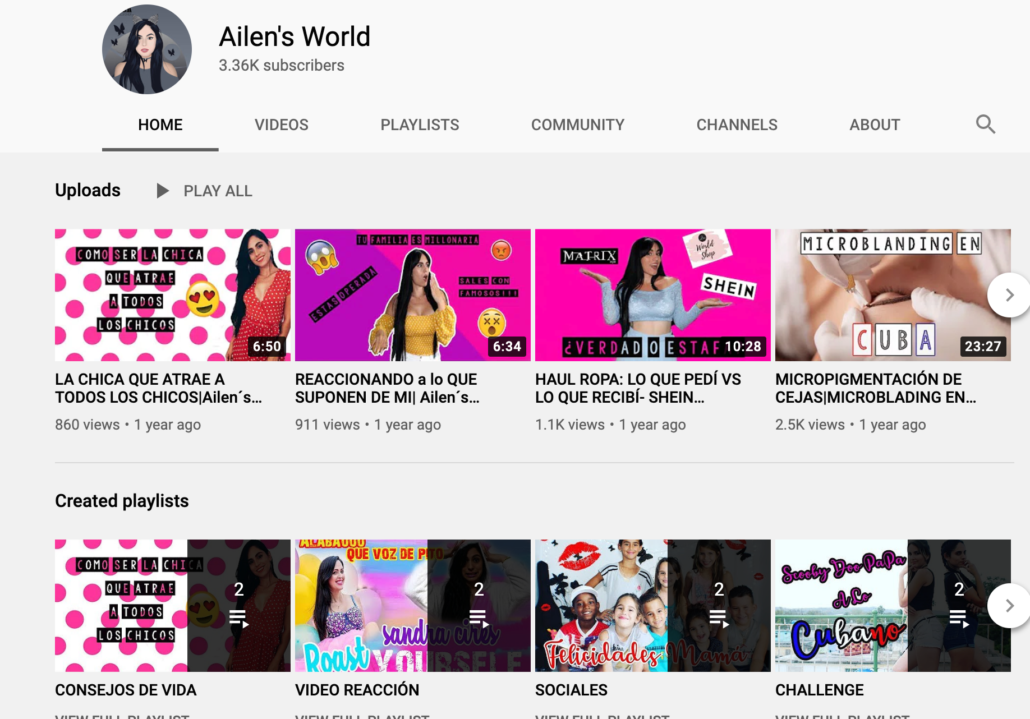 The channel is a rich one, with high quality videos, featuring Alilen's world, as the name says. In other words, Cuban life through her eyes. Here's her description…
Hola chicos y chicas, mi nombre es Ailen y este es mi canal. Me emociona mucho que hayan pasado por aquí y de todo corazón espero que se queden a formar parte de esta nueva familia. En mi canal van a encontrar un contenido muy variado que los mantendrá muy entretenidos todo el tiempo, como por ejemplo tutoriales, blogs, tags, retos y en especial les estaré enseñando un pedacito de mi vida, de mis pasiones y de todo lo que me rodea!!!!
Your reading list for this week