How to top up a mobile in Ghana from anywhere in the world
When Ghana is your childhood cradle and a far away land, you must be one of the 900,000+ courageous Ghanaian expats worldwide. Many of those like you find it difficult to send large parcels home, due to high rates. As an alternative, many choose a fast method in order to support their relatives and friends back in Ghana. They send mobile credit online in just a few seconds.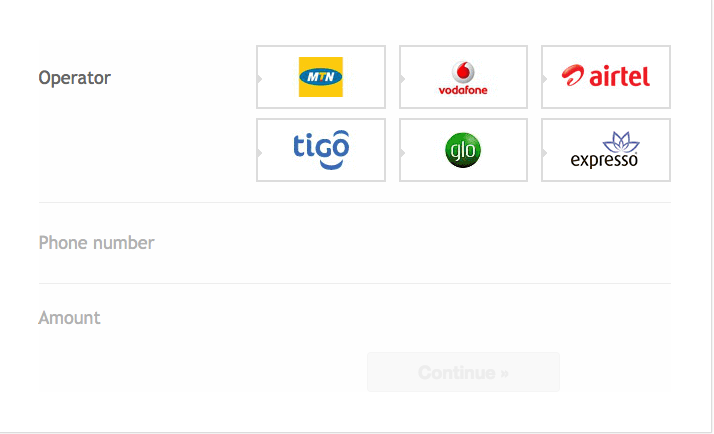 MobileRecharge.com is a fast growing platform that facilities airtime to mobiles in Ghana enrolled in following networks: MTN, Vodafone, Airtel, Tigo, Glo, Expresso. Every two minutes someone new joins the website, and a large number top up a mobile in Ghana. 
The registration on the website is free and easy, and there is no contract involved. One only needs to fill in an online form. And no worries! Transactions are 100% safe due to the certificates that validate the website.Verified & Secured is one of the most important of all: http://ghana.mobilerecharge.com/buy/mobile_recharge
To top up a mobile in Ghana, you need to follow 3 simple steps once you've reached MobileRecharge.com:
Select Ghana in the "Country" drop down; remember this is the destination where you want to send some mobile credit.
Enter the phone number in Ghana and pick the amount you want to send to a mobile in Ghana.
Proceed to payment, using any major card or Paypal account.
Roland's story
Roland is one the ambitious Ghanaians who left his motherland and set off for a new life. His wife still lives there. Actually, it was his wife who heard about MobileRecharge.com and told him about the service. She bumped into the service when she "was short of credits" and so, she asked her husband to use MobileRecharge.com to make a mobile top up to Ghana. Roland seems open and curious enough to test new things. So, he tested it and found it easy to order Mobile Recharge for a mobile in Ghana. He continued to use the service to send mobile credit to other mobiles too. So, now, Roland uses MobileRecharge.com to refill not only his wife's mobile in Ghana, but also two of his friends'.
NEW! Transfer of goods in fashion
What are them and why we need them? Online transfers range from bill payments and mobile credit to flowers gifts from local provider. They are an alternative to long distance money transfers, and cover specific expenses, plus they are much much faster than money transfers.
International mobile credit refills are on the list of the most popular transfer of goods worldwide, including when you top up a a mobile in Ghana. Travellers and expats use them most often. Travelers use MobileRecharge.com  as a self-service, to top up their own SIM or phone. On the other hand, the vast majority of those who use the service are expats who moved to another country but continue to support their families and friends back home with mobile credit. They make regular top ups on MobileRecharge.com and benefit of all the advantages of the service:
free lifetime account

well served customers (BBB) and high privacy protection (TRUSTe)

fair service

lowest processing fee

highest transaction safety

24/7 Customer Service in several international languages

easy to order

instant top up

all transactions available in the online account

MobileRecharge app free to install on Android & iOS
Customers' testimonials on Trustpilot.com
Secured, reputable, fast, reliable, peace of mind. This site is in for serious business. They are not messing nor delaying your transaction. It is rare to come by reputable companies online in this day and age. I feel so happy when I recharge for my family and girlfriend, they get it instantly without stress. If only, a reputable company like mobilerecharge.com will expand more in other services linking banks in U.S and Canada to banks in Africa, holy Christmas… it will be EPIC. May be, it could be called mobilemoney :D. Hey, am proud of mobilerecharge.com! (Vick Kennedy)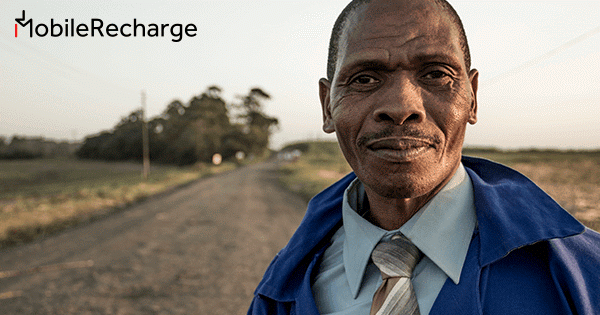 Feedback was essential to optimize the service, and get it to the present high level of professionalism. There are more than 11 years of experience and testing, and customers' contribution was vital all along. Now you may wonder why customers were so involved in the testing process? That's easy to understand, since the service was theirs to use and cherish, it was important to suit them, their needs and habits. Voila!
This is unbelievable, it's faster than lightning, smart and cheap to recharge any worldwide mobile network. Thanks guys, you are superb! (Oscar South Africa)
https://blog.mobilerecharge.com/wp-content/uploads/2015/12/Screen-Shot-2015-12-02-at-17.27.37.png
446
878
Aura Badiu
https://blog.mobilerecharge.com/wp-content/uploads/2013/11/blog.mr_.logo_.png
Aura Badiu
2015-12-02 16:44:00
2018-04-26 12:08:07
How to top up a mobile in Ghana from anywhere in the world