How to send mobile credit using MobileRecharge top up app for Apple devices
There were 1 billion Apple devices in the world even before iPhone 7 was launched, according to a report by Apple from January 26, 2016. The year before, Tim Cook revealed at the Apple Watch conference in March, that Apple had sold a total of 700 million iPhones. When you have so many iOS users and Apple devices on the global market, and so many tech mouths to feed mobile credit, a well trained Mobile Credit Mom who can feed her iOS kids is so welcome! The best we know is the one MobileRecharge team and expats worked on: MobileRecharge top up app for Apple devices.
MobileRecharge top up app for Apple devices has been a joint effort. On the one hand, MobileRecharge.com team, and on the other the expats who were using the website to send credit to their families and friends back home in India, Pakistan, Nepal, El Salvador, you name it… So, this top up app for Apple devices has been built with the help of demanding expats from all cultures!
Expats are not only curious sons, fathers and mothers. They are also tech fans and curious testers. No doubt about it, we've seen this all this time. Customers have tested MobileRecharge app along the way, and their valuable feedback based on their real needs help the MobileRecharge.com team perfect the top up app.
So, now… MobileRecharge is used by thousands of people worldwide for several reasons we cannot contradict.
MobileRecharge app feeds the mobile credit fast, instantly, when you, your relatives or friends need it most.
You can install it for FREE on most of your iOS devices.
In-app purchase is possible and easy.
The top up app comes with a 24/7 customer friendly support.
Get the lowest processing fee on the global market!
Your phone contacts are imported automatically within the app, so you can make direct top ups.
Payment is possible in any currency, and any major card as well as Paypal are accepted, which makes the top up app for Android so flexible.
DAILY promotions run on the app homepage, no kidding about it. Even on Sundays and Saturdays! Actually, especially during the weekend.
Everyone can use the app, no matter the app skills, whether a beginner or an expert.
No matter the country you live in, you have 135 countries and 300+ operators to choose from. Among them you've got Nauta internet in Cuba, Cubacel, Tigo, Claro, Orange, MTN, Etisalat, Vodafone, Telcel, T-Mobile, Lime, Digicel, etc.
FAQ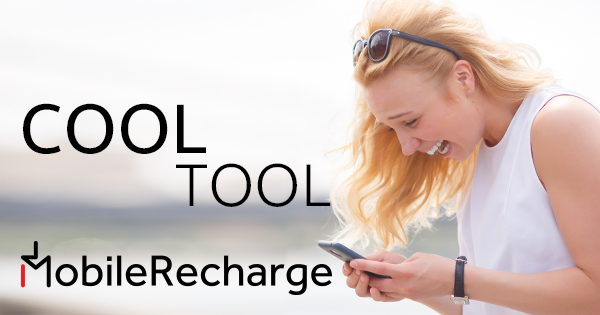 1. What is a mobile recharge?
A "mobile recharge" is a transfer of goods, that is a service that allows you to send credit to any mobile phone in the world. MobileRecharge top up app for iOS facilitates such transfers online, from country to country.
2. What mobile numbers can I recharge?
You can send minutes to any prepaid mobile number covered by our list of operators like Airtel, AT&T, Claro, Cubacel, Digicel, Lime, Movistar, MTN, Orange, Telcel, Tigo, T-Mobile. Just select the operator, enter the number you wish to top up and proceed to send credit.
Steps to recharge a mobile abroad
Go to App Store and install MobileRecharge top up app for Apple devices in seconds, and for free.
Choose from the drop down the country where you want to send airtime to, the operator of the mobile number you want to recharge, and enter the number you want to top up (or pick it from your phone's Contacts).
Select the top up amount you want to send, press Continue and check out the processing fee.
Proceed to payment with any major card or Paypal, no matter the currency of your bank account.

https://blog.mobilerecharge.com/wp-content/uploads/2017/03/annie-spratt-121599.jpg
3328
5000
Aura Badiu
https://blog.mobilerecharge.com/wp-content/uploads/2013/11/blog.mr_.logo_.png
Aura Badiu
2017-03-28 13:54:17
2018-04-26 12:07:54
How to send mobile credit using MobileRecharge top up app for Apple devices