Best online Black Friday deals for Latinos and Moroccans abroad
Black Friday is a strange name for SALES. But if you look back in time, you'll see that in the 1960s, it was a common school slang, meaning the Friday on which an examination was held. In shopping area, it made reference to the congested shops and busy shopping time. Talking about busy, here's our list of the best online Black Friday deals for expats who want to make top ups these days for families back home. And all this hassle because you're a busy online fellow just like us. :)
DOBLE DE MEGAS PARA AMIGO SIN LÍMITE for Mexicans
Telcel has just launched an offer which rapidly enrolled in top 5 Best online Black Friday deals for Latinos. What's it about?
Mexican abroad whose relatives use Telcel mobile phones can now send additional data for free with their orders of MXN 100, 150, 200, 300 or 500. Anyone can send as many top ups as they want. This promotion applies only to customers under Amigo Sin Limites bill scheme.
Your Mexican friends or relatives will get DOUBLE of the following bundle / plan. And validity doesn't change.
100 MXN: 800MB, valid 17 days
150 MXN: 1 GB, valid 28 days
200 MXN: 1.5 GB, valid 30 days
300 MXN: 2.5GB, valid 33 days
500 MXN: 5GB, valid 33 days
Additional data will not be granted to non-Amigo Sin Limites users, even if they purchase the bundle directly. Also, the Bonus will not apply if the customer (beneficiary) changes from Cobro amigo Sin Limites to a different bill scheme. Just consider that por favor.
We recommend you go through the terms before proceeding. Only 20 lines!  ;)
Argentinians abroad can send 400% EXTRA mobile credit to Movistar in Argentina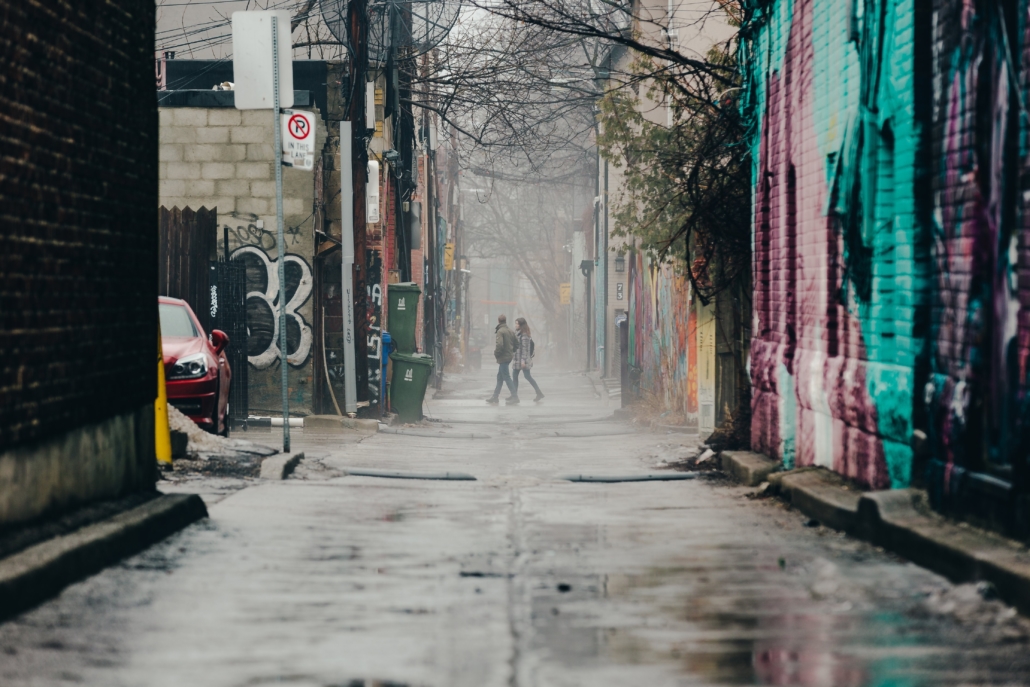 Top ups above ARS 150 for a mobile phone in Mexico using Movistar prepaid credit gets 400% bonus automatically. This is one of the best online Black Friday deals on the top up market. The promo runs all through November. But the best thing to do is check the offer on the website or the app before starting to send credit to all your list of friends and family members.
100% EXTRA mobile credit for people using Movistar in Ecuador
It seems that Ecuadorians have the best online Black Friday deals all year. No kidding!
This month for example, they get to send double the amount they pay for when making top ups to family members and friends in Ecuador. The promo is limited to people in Ecuador using Movistar prepaid credit only. For the moment.
Please check the Terms before starting to play Santa Claus with your family. What makes this offer one of the best online Black Friday deals for Mexicans, except the time? It's accessibility. For only a $5 order, you send double, and the Bonus can be used for 2 days of free Whatsapp and on-net unlimited calls.
300% BONUS for the families of Moroccans abroad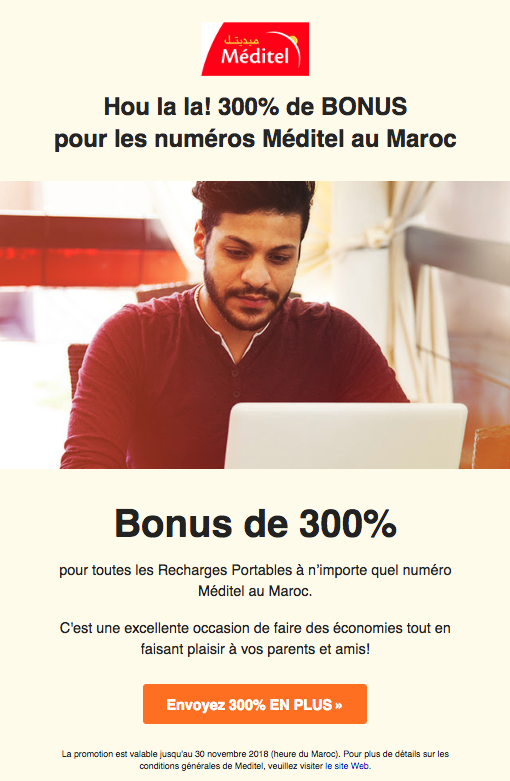 Meditel/Orange Morocco is running one of the best online Black Friday deals (as we see it) for top ups made from abroad. Until the end of the month, all orders on MobileRecharge.com of minimum MAD 75, 100, 150, 200 and 300 receive automatically 300% extra credit on delivery, that is when they reach the Meditel/Orange phone in Morocco. Oh, and what's even more charming about the BONUS, which makes it top of the best online Black Friday deals for Moroccans: it is valid for 3 months! yes, you've heard it well. 3 full months.
The transactions on MobileRecharge.com or using the app takes less than 1 minute for a Moroccan expat with reasonable Internet connection. No techie brain required, it's all very intuitive. You'll see.
The promo is open until January 31 next year so how reasonable is that? Since there's no limited number of recharges during this time, you may put down a whole list of acquaintances who can receive the Bonus as a gift. You can even pick the amount you want to send each, but no worries, the 300% bonus stays. Here are your options. And please consider the credit needs of your family members and friends on your expat list. ;)
75 MAD orders add 300 MAD automatic Bonus
100 MAD orders add 400 MAD automatic Bonus
150 MAD orders add 600 MAD automatic Bonus
200 MAD orders add 800 MAD automatic Bonus
300 MAD orders add 1200 MAD automatic Bonus
https://blog.mobilerecharge.com/wp-content/uploads/2018/11/laura-marques-647991-unsplash.jpg
5184
3456
Aura Badiu
https://blog.mobilerecharge.com/wp-content/uploads/2013/11/blog.mr_.logo_.png
Aura Badiu
2018-11-19 12:17:13
2018-11-19 13:43:29
Best online Black Friday deals for Latinos and Moroccans abroad