How to recharge a mobile faster than the sound. Almost kidding!
Whether they like it or not, people hurry. We can see people rushing in the metro station, on the streets and also online. So, how to recharge a mobile in few seconds? Here are some tips to make top ups abroad on MobileRecharge.com go through as fast as the sound.
Ok, maybe not that fast, but as fast as you can imagine! The credit transfer is made in less than 1 minute from your MobileRecharge.com account to your friend's or family member's mobile. These tips are also available if you top up using MobileRecharge app. 
#1 Save your payment details
It's 100% safe with MobileRecharge.com and saves time and helps avoid hassle. Imagine one click on the checkout only, instead of typing series of numbers, then check, next correct… On average that saves about 3 minutes. So this is one option on how to recharge faster.
#2 Add a name next to the number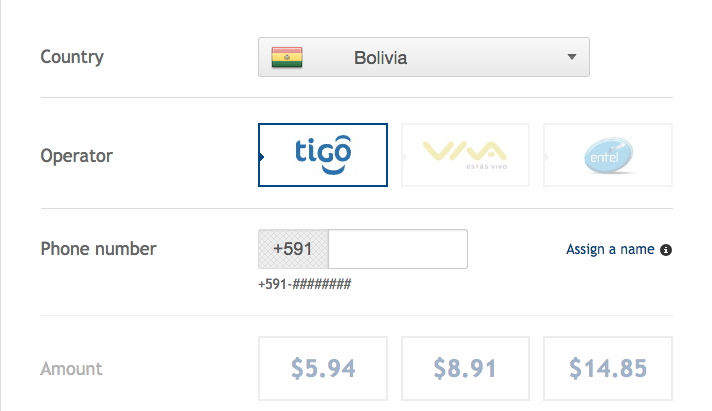 When sending credit you have the option to "Assign a name." This will help you pick from your list of names next time you top up. The name can also be a nickname, so you can go wild and crazy because the names will only be displayed in your private account. ;) 
In conclusion, it's both fun and precious. There is no need to enter the number on your next purchase, and to make sure it's the correct one. Just pick a name from your MobileRecharge.com account list and make it happen. Send the credit! On average, that saves about 2 minutes.
#3 Send a free SMS & tell them it was you!
Hey, instead of calling your folks back home to tell them it was you who sent the top up, just send them an SMS. It's free. This is valid if you send credit to Cuba or Mexico for the moment. On average that saves you mobile credit because it's free, as well as around 5 minutes at least trying to call, connect, engage in the conversation and start on a more or less long talk.
Say, you checked all these tips on how to recharge faster than the sound, or almost that fast. Here are some promotions to try your hand at! ;)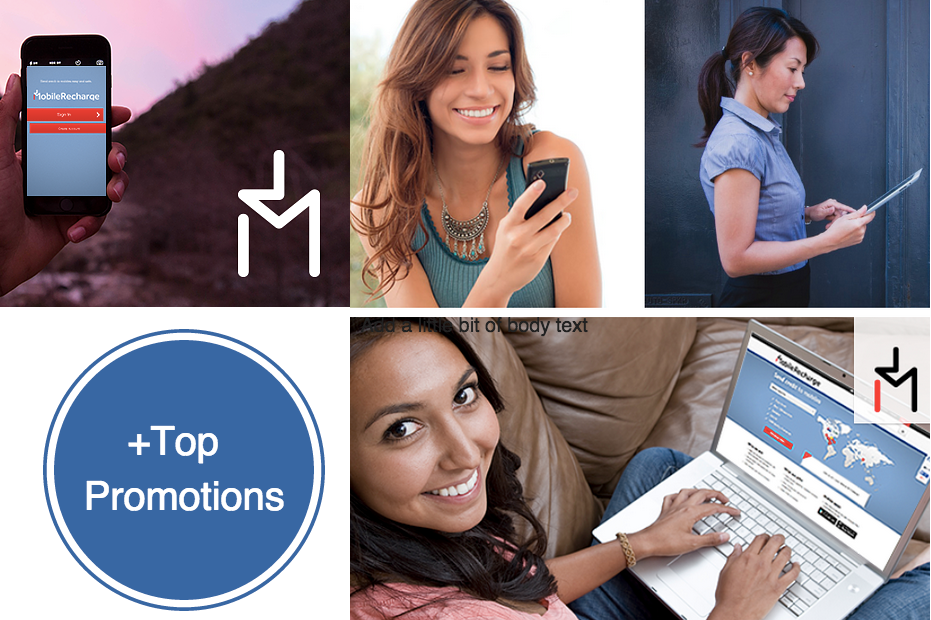 Top 3 best September offers

#1 MORE than double Bonus to Cubacel mobiles in Cuba!
Cubans worldwide, this is for you! Well, for your folks back home actually!
Between September 21-25, every time you send minimum $20 to a Cubacel mobile in Cuba we automatically add 30 CUC as a gift. Just by doing simple math, you can figure it out this is MORE THAN DOUBLE. The free credit can be sent from any part of the world via MobileRecharge.com, and the Bonus applies later than the instant basic amount you've ordered. anywhere in the world, Cubans who send mobile credit to their relatives back home in Cuba get 30 CUC Bonus (gift) automatically for a minimum of 20 CUC recharged. That's more than double, which makes the offer pretty tempting.
#2 Digicel mobiles in El Salvador get 200% free extra credit from abroad
If you were born in El Salvador, but live now in other part of the world, you can send credit to your relatives back home via MobileRecharge.com. The great news is that in September you can send triple the amount to a Digicel mobile while paying for the main balance only. That is you get 200% free credit you can send automatically. The only condition is to pick a value higher than $10.
#3 MTN mobiles in Liberia receive 100% free extra credit
All prepaid mobiles in Liberia can be refilled from abroad online on MobileRecharge.com. Between September 5-30, recharges higher than $5 double automatically. The gift minutes can only be used to call other MTN mobiles in Liberia, and are dedicated to talkative people that are willing to make full use of them in a short period of time. To check the balance, the friend or family member in Liberia will need to dial *124#.
https://blog.mobilerecharge.com/wp-content/uploads/2015/09/topup.jpeg
2848
4288
Aura Badiu
https://blog.mobilerecharge.com/wp-content/uploads/2013/11/blog.mr_.logo_.png
Aura Badiu
2015-09-18 17:26:57
2018-04-26 12:08:10
How to recharge a mobile faster than the sound. Almost kidding!