How to save time when making an international mobile top up
Did you know the reason why technology continues to develop is also due to people who want to save time? Think of it: 2 hours of hand-washing and then sleep, versus 30 minute machine-washing while reading, and enough free time to go out for a coffee or walk your dog. See the difference? How to save time is not only a matter of time management, but proper automatic tools.
Good! Now how can you save time when using MobileRecharge.com service to top up mobiles of your favorite people in the world? Here are 5 ways to make the best out of your experience on the MobileRecharge.com  website.
 Top up online, of course
It saves you a fortune of time! Any online service saves you from long walks, waiting in the line, and any hassle provoked in the store or on the way to the store, including traffic.
Online is not all! If you picked MobileRecharge.com you probably know this already: you've chosen the least time consuming website. It's mobile friendly, its interfaces are easy to use, and any action on the website takes few seconds only (sign up, info editing or top up order).
 Save your card
Once you make a payment, you have the option to save your debit or credit card for future purchases. Or, if this crosses your mind without between morning coffee and the morning bus, then just go to your MobileRecharge.com account -> My Information -> Payment Method section and make the change.
Many people are reticent to that and no one can blame them. They have their stories in mind, their reasons to be skeptical. But, we can't do things in the old way till eternity, so, look for safety indicators: safety label and certifications.
MobileRecharge.com, for example, is a "Verified & Cerified" service. In other words MobileRecharge.com is certified as a practitioner of safe transactions. Voila!
 Nickname the number you recharge
In the process of making a top up you can assign a name to the number you recharge. The name can be a nickname or the real name, whatever is convenient to you, because it will only be available in your account. Why? Next time you refill that person's mobile, you can simply select it from your history log by the name or nickname.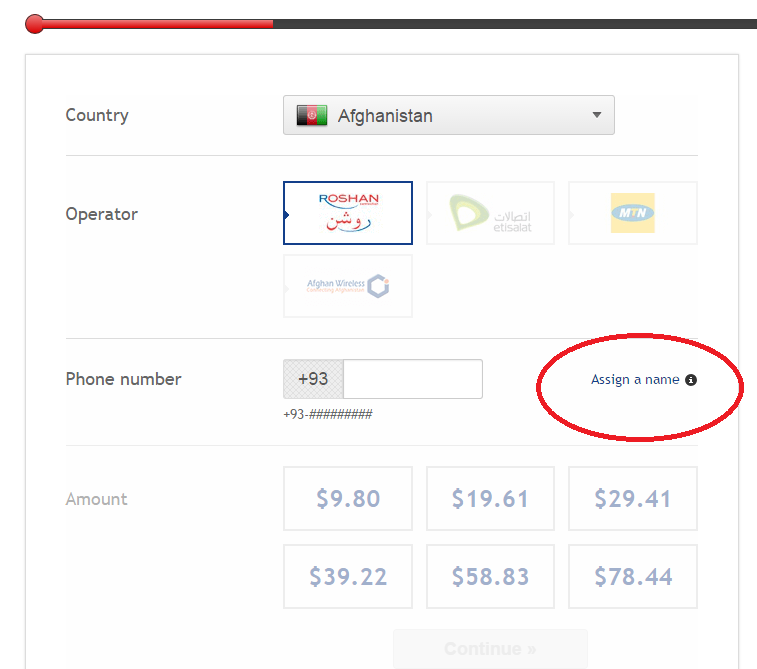 Use your history log
If you made a recharge in the last 30 days, simply log in to My Account and pick the number you want to recharge again, from the history log list available on the same page under "Numbers you recharged."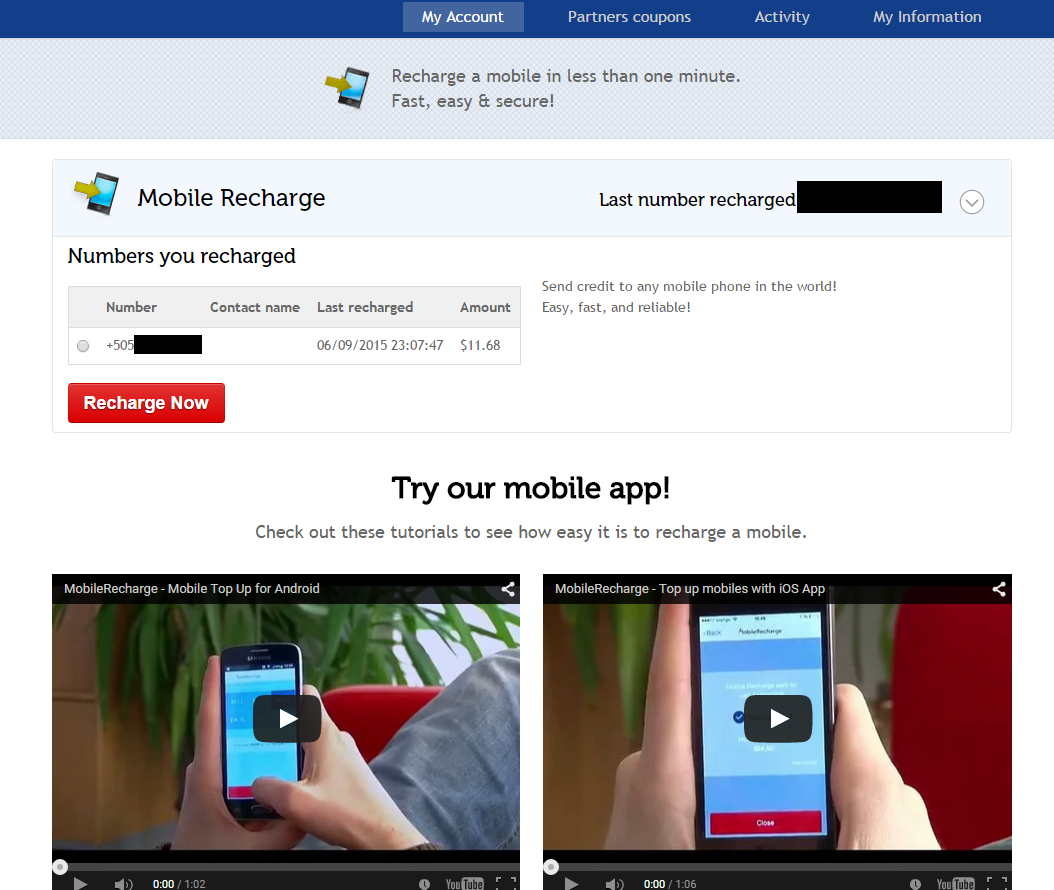 Install MobileRecharge app for free
Wiser means app-ster in a smartphone reality. Easy top ups are the apple in "One apple a day, keeps the doctor away." Imagine saving time by doing two things at a time, without feeling frustrated, no rush, no tiresome. Or walking and at the same time doing the actions your mind wants to. Using the app instead of making room in the bus to open the laptop and keep stranger looks away from your screen. An app saves not only time, but space :)
If you've tried it you already know this, if not, aren't you curious? MobileRecharge app has all the features and functions of the website, and runs on the little screen of your smartphone.
Wrap up!
If you are a top up user then save YOUR time by giving up going to the store, that's Stone Age! Send credit online in few seconds. Use the app or the mobile version of MobileRecharge.com instead of the PC version, save your card to skip one step more, use your order history to skip entering the number to be refilled.
https://blog.mobilerecharge.com/wp-content/uploads/2015/07/time.jpg
700
1050
Aura Badiu
https://blog.mobilerecharge.com/wp-content/uploads/2013/11/blog.mr_.logo_.png
Aura Badiu
2015-07-16 18:48:52
2018-04-26 12:08:12
How to save time when making an international mobile top up